Birmingham have confirmed that they are in 'advanced discussions' with a British consortium over the sale of the club.
Birmingham International Holdings Limited (BIHL), the holding company of the football club, made an announcement to the Hong Kong Stock Exchange (HKSE) over the course of the weekend.
The acting chairman of the Championship club, Peter Pannu, issued a statement revealing that a UK bidder, with a very strong North American investment fund, was in talks with BIHL.
Mr Pannu stated there had been an indicative, non-binding offer from a third party, in relation to a possible acquisition of a minority interest in Birmingham City PLC.
Via a statement on the club's official website, Mr Pannu said: "I can confirm that BIHL remains in advanced talks with a British consortium with a very strong North American investment fund.
"However, specific details cannot be disclosed at this moment in time due to non-disclosure agreements and HKSE regulations. There are many technical issues still to be resolved and legal representatives from both parties remain in advanced discussions to pave the way forward."
Birmingham City's parent company has confirmed it has received an offer to buy a stake in the club.
It hasn't said who the offer is from, but the company said it would only be willing to sell 24 per cent of the shares.
Advertisement
The company which owns Birmingham City has suspended stock trading this morning - sparking speculation that a deal to buy the club has been agreed.
Birmingham International Holidings told the stock exchange to halt trading shortly before 2am, ahead of what it said would be a "price sensitive" announcement.
Reports suggest the move could mean that news of a potential takeover - including the identity of the bidder - could be released.
The company has been analysing five offers on the club for the past two weeks.
A football mad family have transformed their home into a shrine to Birmingham City Football Club.
Blue and white wheelbarrows emblazoned with the club's name fill the front garden of the Thomas family's Small Heath home – with a sign taken from St Andrew's taking pride of place at the top of the house.
Even the hanging baskets are made from astro turf.
Inside, the Blues theme continues.
"We try not to talk to our two sisters, Tracey and Andrea, because they both support Villa," Gareth Thomas says.
"The Blues are a life-long love for all of us, so we can't understand it.
"I remember going to my first match when I was nine. My mates picked me up and threw me over the fence and I fell into the men's outside toilets.
"Unfortunately the police dogs were there before they could get over."
The family started transforming their semi-detached home five years ago.
Their most prized possession – the sign from St Andrew's – cost just £2 from a car boot sale.
The boys also have hundreds of programmes between them dating back to 1968.
Pop stars, soap stars, film stars & football stars played a special charity match in memory of Harry Moseley today.
The schoolboy from Birmingham died in 2011 from a brain tumour. He spent the last two years of his life making bracelets raising thousands for cancer research.
Today the charity in his name held an annual football match at the home of Birmingham City St Andrews. Harry's mum who runs Help Harry Help Others, says it's touching so many stars are on board.
James and Oliver Phelps, otherwise known as Fred and George Weasley from Harry potter, were among many famous faces to take part in Birmingham City's celebrity football match this afternoon.
The event was to help raise money for the clubs official charity partner Help Harry Help Others.
Advertisement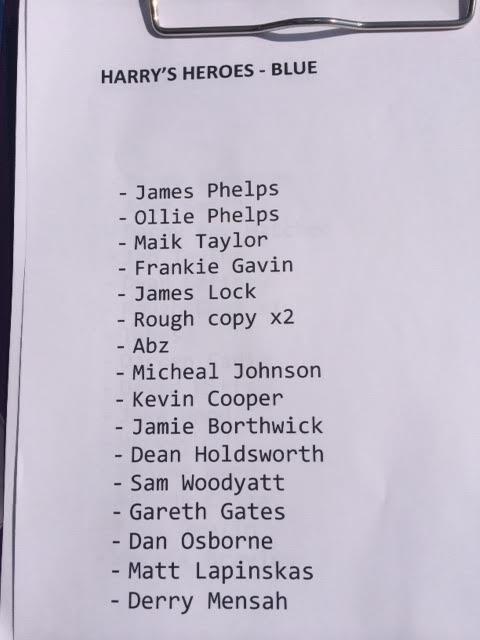 Birmingham City Football Club are hosting a celebrity football match this afternoon to raise money for their official charity partner Help Harry Help Others.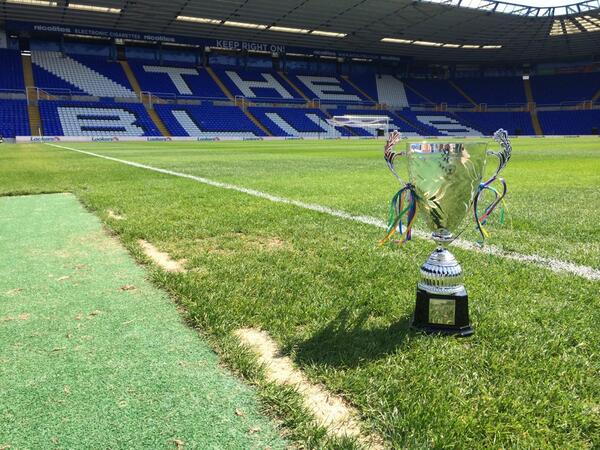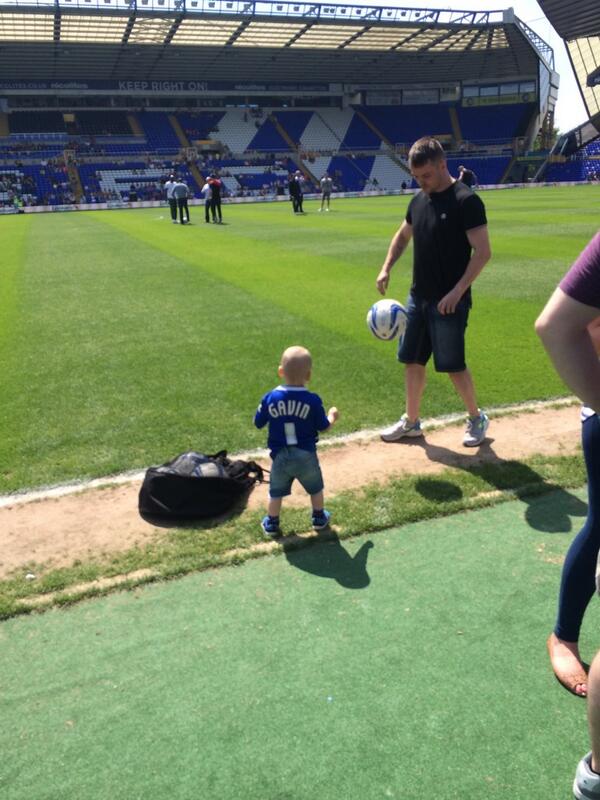 Notts County will host Birmingham City at Meadow Lane in July for their first friendly before next season.
First friendly confirmed: Notts County will play Birmingham City at Meadow Lane on Tuesday 29th July. 7.30pm kick-off. Prices TBC.
The Birmingham City manager, Lee Clark, has been speaking about Birmingham City's incredible comeback.
Read the full story ›
Load more updates