Wedding dress cake goes viral
Wedding dress cake by six-year-old goes viral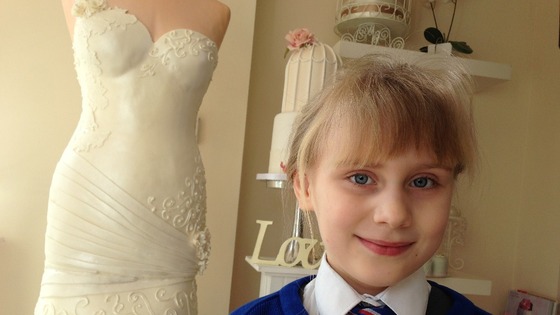 A six-year-old girl's design of a bridal gown wedding cake has gone viral.
The cake if made would be 17 tiers high and contain 22 kilos of sugar paste icing, 2Ib of royal icing and hundreds of sugar pearls.
Hannah's mother, Donna Millington-Day, took her daughter's drawing and made the cake in one week.
She has exhibited the cake at the wedding fair at Birmingham's NEC.