A man who knocked down a clubber and left him to die has been jailed for five years.
Fahid Saber, from Bromford Lane in Birmingham, was handed the five year sentence for causing death by dangerous driving after pleading guilty last month.
Birmingham Crown Court heard that Saber was speeding through the city before the crash in Broad Street in the early hours of December 15. The collision left 22-year-old Joseph O'Reilly fatally wounded.
Although Saber's car was badly damaged, the 21-year-old sped away from the scene.
He was arrested later that morning after officers tracked him to a house in Foxwell Road, Bordesley.
During sentencing today, Saber was handed an extra nine-month sentence for dangerous driving, which will run concurrently.
"Joseph had lived in Ireland for most of his life and was studying at Wolverhampton University at the time of his death.

"Broad Street is a well-known vibrant area with a large night time economy and Saber's driving was totally inappropriate and utterly dangerous on any road, let alone in such a busy area.

"By fleeing the scene, knowing he had been involved in a significant collision he showed complete disregard for Joseph and today's sentence reflects the seriousness of his crime.

"Sadly, inappropriate speed features in many collisions we investigate. I would urge everyone to drive at a speed and in a manner that is appropriate for the conditions. As has been evidenced time and again, speeding kills and destroys lives."
– Inspector Paul Bennett, from the Regional Collision Investigation Unit
GREAT NEWS - missing Samuel McEwan has been found safe and well. Thanks for all the RTs! http://t.co/Irvs5k82yK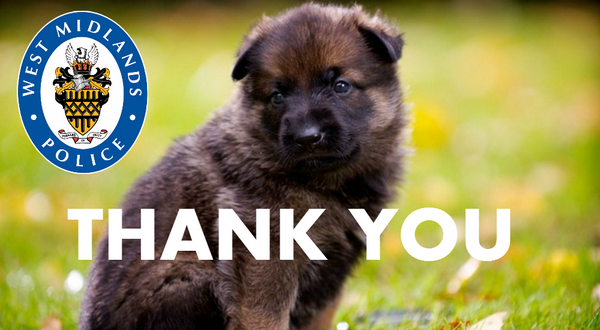 Advertisement
There has been a lot of speculation floating about since Birmingham City sacked their manager Lee Clark.
Who will be chosen to take over, and will they be able to work their magic and pull the Blues away from the relegation zone?
James Clark reports.
Police in Birmingham are urgently searching for a dementia sufferer who has gone missing.
Samuel McEwan left St Anne's Community Centre in Bradford Street, Digbeth at around 7pm last night.
Officers believe the 69-year-old from Warwards Lane, Selly Oak could be travelling on the bus network as he has a bus pass.
"We are very concerned for Mr McEwan's welfare and fear that due to his condition, he may be unable to find his way home.

"We urgently need to hear from anyone who may have seen him since last night."
– Sergeant Mike Richards, from Birmingham South police
Mr McEwan is described as a heavily built Irish man, 6 feet 1 inches tall with receding grey hair, clean shaven, blue eyes and a ruddy complexion and glasses.
He was wearing a beige bomber jacket with a Welsh and Irish flag over a white checked shirt and black cord trousers.
One of the West Midlands' longest-serving MPs is to stand down after 35 years in Parliament.
Black Country MP Sir Richard Shepherd has written to the chairman of his constituency party to say he will not stand again at next year's general election.
The Tory, who has represented Aldridge-Brownhills since 1979, is 71. He was knighted in 2003.
Police in Edinburgh are asking for the public's help to trace a 32-year-old woman who may be in Birmingham.
Laura Gorrie has not been seen since October 10, when she said she was visiting ASDA in her home city of Edinburgh. She has gone missing on a number of occasions before, when she has travelled to London, Aberdeen, Inverness, Cardiff, Blackpool and Glasgow.
Police believe Ms Gorrie may be staying in a hostel in Glasgow, Dundee, Birmingham or London.
Officers say that she is a particularly vulnerable person who depends on regular medication which she did not take with her.
Laura is described as white, 5 ft 8in, of large build, with long brown/strawberry blonde hair, blue eyes and glasses. She has a Tasmanian devil tattoo on her upper right arm, with an 'S' above and 'Dad' below. She was last seen wearing a grey, hooded, 'Slazenger' jumper and navy blue jogging bottoms.
Advertisement
A man failed not once, not twice but three times when he attempted to raid a bookmakers in Birmingham.
Read the full story ›
A former factory which made coffins for the likes of Princess Diana and the Queen Mother opens today as a Birmingham tourist attraction.
Read the full story ›
A manhunt is underway for three men following a plot to flood Midlands streets with £16 million worth of heroin.
National Crime Agency (NCA) investigators are searching for the men, who they believe are from Birmingham or Sandwell, after police seized 160 kilos of the drug at an industrial estate in Oldbury.
The first man is around 20-years-old, the second is an Asian man aged 40-45, and the third is an Asian man aged 30-45.
Six men from the West Midlands and a man from Surrey have been arrested in connection with the seizure, after the ferry carrying the drugs arrived at a port in London in July.
A former factory which produced coffins for the likes of Winston Churchill, Princess Diana and the Queen Mother opens today as a Birmingham tourist attraction.
The Grade II listed Coffin Works run by the Newman Brothers was built on Fleet Street in 1894, when Queen Victoria was still in mourning and funerals were big business. The firm closed down in 1999, but the interior has been left almost untouched since.
With funding from partners including the Heritage Lottery Trust and the city council, The Birmingham Conservation Trust has restored the building and engineers have been kickstarting some of the old machinery.
Load more updates