ALERT - A technical fault has disrupted 999 calls in the West Midlands. Engineers are currently working to resolve the problem.
All emergency calls are being diverted to Staffordshire Police. The non emergency 101 number is working. You may experience slight delays.
It comes after the government announced international GCSEs, which many private schools use, would be dropped from the league tables.
Read the full story ›
Advertisement
West Midlands Police are seeking the whereabouts of two men who assaulted a motorist after a road rage incident in Dudley yesterday morning (28 January).
Two vehicles pulled up on Meadow Road just after 9am and a row erupted. The driver of a red Transit van took a garden rake from his vehicle and hit the driver of a silver Vauxhall Vectra, leaving him with a deep cut.
A passenger from the Transit van then also set about the Vectra driver with a spade, while he continued to be beaten with the rake by the first offender.
The pair eventually made off in the van leaving the 50-year-old victim needing stitches to his head.
Schools "should be promoting British values" to tackle extremism, the Education Secretary Nicky Morgan has said.
Read the full story ›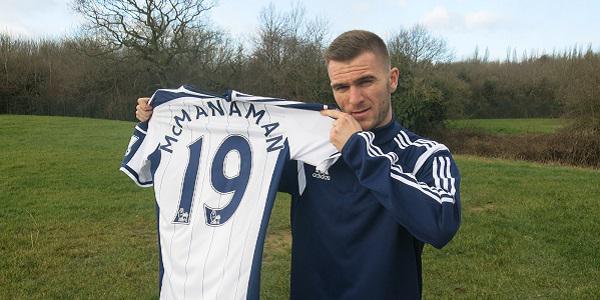 The 23-year-old has signed a 3-and-a-half year deal, joining for an undisclosed fee.
New guidance on when a "major incident" can be declared by hospitals has been criticised by Labour in a furious showdown in the Commons.
Read the full story ›
Advertisement
Five Tesco branches in the Midlands are set to close after the supermarket giant announced they were shutting another 43 stores nationwide.
Around 2,000 employees are at risk of losing their jobs as a result of the closures across the UK.
The Tesco express stores in Bearwood and Northfield in Birmingham and Walsall Wood, as well as the Tesco Metro in Smethwick are all earmarked to shut.
The Tesco express on Raymouth Lane in Worksop was also on the list of planned closures.
The FA Cup fifth round tie between Aston Villa and Leicester City at Villa Park will be available to viewers on Sunday the 15th of February.
With kick off at 12.30 GMT.
The family of Nicola Payne who disappeared 23 years ago, have been at Birmingham Magistrates Court as two men appear charged with her muder.
Melaine Eales, the Nicola's aunt, reads a statement on the family's behalf.
DI Martin Slevin from West Midlands Police speaking outside of court.
An RAC recovery driver securing a vehicle narrowly avoids being killed by a lorry driver who swerves across the motorway hard shoulder.
Read the full story ›
Load more updates