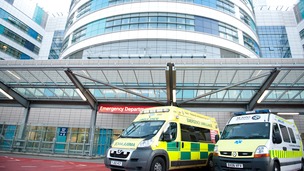 A hospital in Birmingham has become the first in the world to successfully revive a liver for a transplant.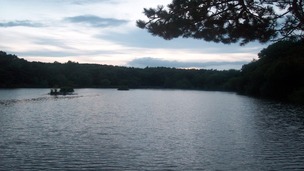 After a dry and fine day expect to see rain on Wednesday night. It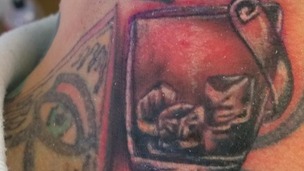 The King Of Ink Land - the UK's most tattooed man - puts his own spin on the ice bucket challenge.
Live updates
Police officer attacked with sledgehammer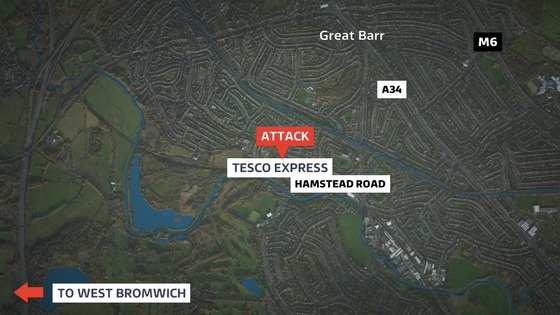 A police officer responding to a report of a raid on a Sandwell cash machine has been attacked with a sledgehammer.
The 41-year-old was one of two officers who were first to arrive at the scene and was targeted by one man in a three-strong gang.
The attack happened shortly before midnight last night during a botched raid at the Tesco Express store ATM on Hamstead Road.
As the window of his police car was smashed the officer was struck in the head and arm with the sledgehammer.
The group then fled in what is believed to be a dark coloured, high powered, Audi A6 estate which was using false number plates.
Chief Inspector Havrvi Khatkar, from West Midlands Police, said:
Day in day out our officers put their safety on the line to protect the public from some exceptionally dangerous criminals.

Thankfully in this case the officer escaped major injury, but these were clearly desperate thieves who must be tracked down.

As the gang drove off, the boot of the car was open. People who were in the area at the time may remember this. I'd urge those people to get in touch along with anyone who saw a dark coloured estate in the area before the crime.
The officer, who is from Sandwell and joined the force in 2007, was taken to hospital and discharged following treatment for multiple cuts, bruising and severe swelling to his face and arm.
The store was closed at the time and no one else was injured. All three men were dressed in dark coloured clothing and had their faces covered.
CCTV footage which may have captured the crime on camera has been secured and is currently scrutinised by detectives.
Tools used in the raid and which were left at the scene have been seized by police for detailed forensic examination.
ITV Central Travel
M5 south at J1 is now open, however there is a lot of traffic in the tailback which may cause ongoing delays.
Advertisement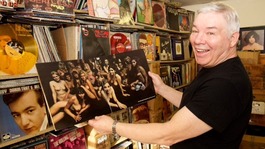 A Brazilian bus magnate has offered to buy a record collector's entire 70,000 stock of rare vinyls which had been put on sale for £1 each.
Read the full story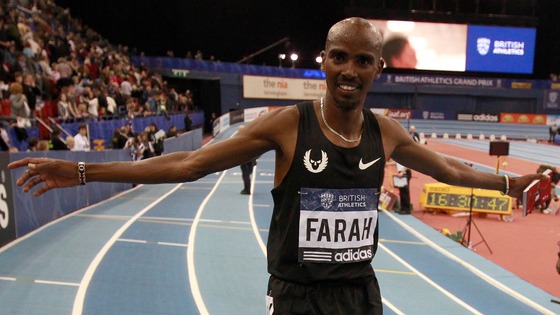 Mo Farah marked his first appearance on a British track in more than a year, by shattering Steve Ovett's 36-year-old British record over two miles.
Farah has endured one of the toughest seasons of his career but shone once again at the Sainsbury's Birmingham Grand Prix.
Farah powered home to cross the line in eight minutes 07.85 seconds, blowing Ovett's 8mins 13.51 seconds out of the water.
The double Olympic, World and European champion's time was also a European record.
8:07.85 on the clock for @mo_farah and if the British record was his target, then he smashed it by some distance. European record, too
The crowd roars @mo_farah on, as he has to run the final lap on his own. 8:13.51 is the NR for 2 miles, can he get it? YES HE CAN!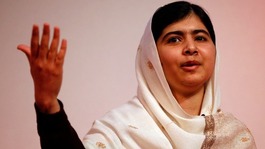 The 17-year-old education activist made her remarks in a newspaper interview about her life since moving to Britain.
Read the full story
Advertisement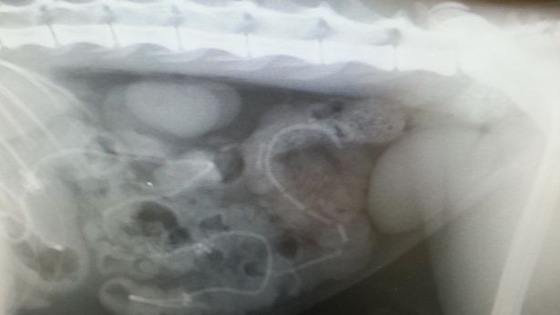 An X-Ray taken from Roxy, an 11-month-old cat from King's Heath Birmingham, shows where a ball of string became lodged in her stomach after chewing her favourite toy.
The Siamese cat was rushed to YourVets Wythall Clinic near her home, after her owner discovered her choking on pieces of string from her favourite toy.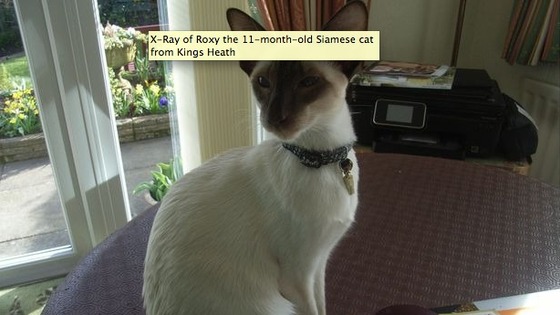 Roxy was immediately operated on by two surgeons in a complex procedure to remove all of string.
She is now completely back to normal and vets have urged that owners must supervise their pets at all times when playing with toys of any kind.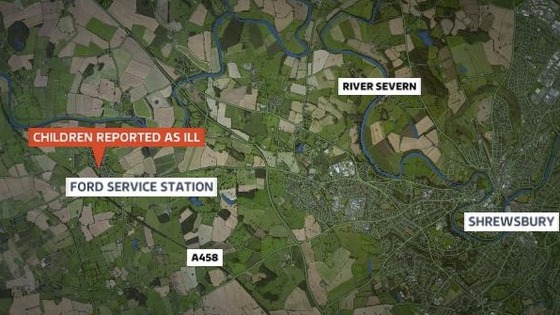 Thirteen children from Birmingham have been treated by the emergency services after it's thought they inhaled fumes from the coach they were travelling on.
Emergency services were called to a service station near Shrewsbury yesterday evening.
57 people, including 49 children aged between 14 and 17 from a church group in Birmingham were on the coach headed for a campsite in Wales.
The coach was seized by police and Health and Safety Executive are being informed.
An investigation is underway after a man was stabbed several times in Birmingham this morning.
Police were called to Cromwell Street in Nechells just before 8:30 this morning by the ambulance service.
They found a local man, believed to be in his 30s, with stab wounds.
His condition is described as serious but stable and his next of kin have been informed.
The police have spoken to witnesses and they have CCTV footage which may have captured the incident. They believe it could have happened after a dispute outside the Medway tower block.
Forensic teams will visit the scene later.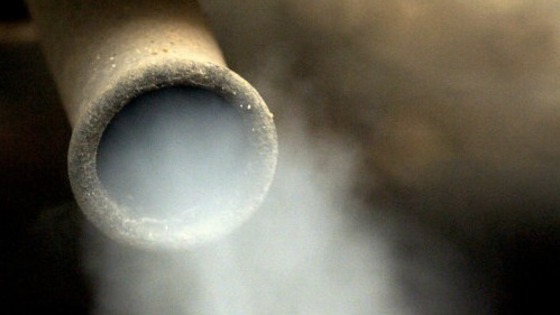 Children on a coach trip have been treated by the emergency services after falling ill - it's thought they had inhaled fumes from the coach.
Police and Ambulance Services were called to a service station near Shrewsbury yesterday evening after 13 children fell ill on the way to a campsite in Wales.
57 people, including 49 children aged between 14 and 17 from a church group in Birmingham were on the coach.
The coach has been seized by police and the Health and Safety Executive are being told about the incident.
The children were treated at the scene - and parents are being contacted by organisers.
Load more updates
Back to top