The owner of a wedding catering business which closed and left brides feeling furious has spoken about how it has affected her life.
Read the full story ›
The dying wish of a Birmingham City supporter to be buried in the team's new strips has been granted thanks to several players.
Read the full story ›
Advertisement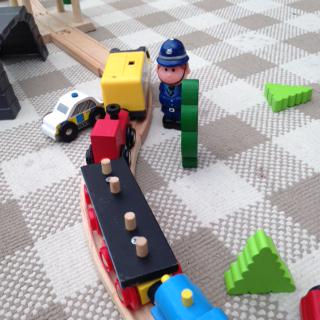 London Midlands have tweeted that there are delays of up to 15 minutes at Birmingham International due to a trespassing incident.
Disruption is expected on services until 3.30pm this afternoon.
Read more: Dangers of trespassing on the tracks
A 49-year-old man has been arrested after driving his car at a motorcyclist in Tile Cross in Birmingham.
Police were called to Tile Cross Road just before 5.30pm last night, following reports of a crash between a Land Rover and a motorbike.
The motorcyclist, 26-year-old man, was taken to hospital with serious injuries and is described as being in a stable condition.
Officers have arrested a 49-year-old man on suspicion of attempted murder.
They believe the driver deliberately drove towards the motorcyclist, as he thought his bike was one stolen from him during a burglary two days ago.
A man is in hospital after he was shot during Friday afternoon's rush hour in the Northfield area of Birmingham.
It's believed to have happened on Bridgeburn Road at around 16:00.
The 21-year-old has a serious arm injury. He tried to drive himself to hospital but managed to flag down a passing ambulance.
Detectives are appealing for witnesses to come forward. They want to trace two men who are believed to have fled the scene in a blue hatchback.
Derby have been backed by many as promotion favourites, but they've had a rocky start to the season.
Read the full story ›
Advertisement
A motorist who drove a wrecked car for more than 40 miles along a motorway at 90mph has been handed a suspended jail sentence.
Read the full story ›
More photos have emerged showing the extent of the damage done to a Digbeth workshop by fire, with police opening an arson investigation.
Read the full story ›
The Midlands could see temperatures of up to 25 or 26°C this weekend, as hot and humid air is expected to be pushed into Britain, creating a 'Spanish Plume'.
As the wind becomes southerly, there will be a brief surge of heat from the continent will affect central and eastern parts of England. However, heavy rain is likely to become widespread through the weekend.
Which areas will be affected?
Norwich could reach 28°C while Birmingham and Lincoln could see temperatures of 25 or 26°C.
What is a 'Spanish Plume'?
A 'Spanish Plume' is a nickname used to describe a weather situation in which a large southwards dip in the high altitude jet stream develops to the west of Europe encouraging a deep southerly wind flow.
This pushes hot and humid air from Iberia north and north-east into northern Europe, including the British Isles. Combined with heating from the summer sunshine, this can encourage thunderstorms to develop.
The strong winds from the jet stream help to organise the thunderstorms and can aid in their severity.
Nobel prize-winner and girls' education campaigner Malala Yousafzai got straight As in her GCSEs, her father has revealed.
Read the full story ›
Load more updates