Foreign lorry driver found by officers driving the wrong way down the Black Country Route dual carriageway. Arrested for drink driving.
West Midlands Police say they've arrested a lorry driver going the wrong way down a dual carriageway, who then tested more than twice over the drink drive limit.
Lorry driver going the wrong way down Black Country Route, Walsall has been found to be more than twice over the drink drive limit.
The driver is said to be a foreign national, and was stopped driving the wrong way down the Black Country Route by Traffic Police overnight.
Five people have been taken to hospital, two with serious injuries, following a collision involving a car and a bus in the Black Country.
An air ambulance and five ambulance crews and were sent to Toll End Road, Tipton shortly after 1.20pm today
A man and woman were cut free from the car before the woman was flown to Queen Elizabeth Hospital with head, back and chest injuries.
The male driver was taken by ambulance to the same hospital with head injuries.
Three bus passengers were taken to hospital with back and neck pain.
Advertisement
The leader of Walsall Council has warned that next year's budget cuts of £29.2 million will be the harshest over the coming few years.
A further £57m will then have to be slashed from future budgets as part of a four-year savings plan ending in 2019.
Council leader, Councillor Sean Coughlan, said:
As I've said before, next year will see the deepest of cuts over our four year budget plan.

Faced with £47 million funding reductions from central government and the limitation on council tax increases, our hands are tied and it hasn't been easy.

But our priority has been to protect the most vulnerable people and to do what we can to continue making Walsall a good place to live.
– Councillor Sean Coughlan, Walsall Council leader
As council chiefs in Walsall prepare to make more than £86 million of cuts over the next five years, a draft budget has been drawn up.
They include proposals to make savings in the following areas, among others:
487 council jobs to be axed
Eight libraries to close
12 Children's Centres to be shut
Walsall Museum to close
Bin collections to go from weekly to fortnightly
Charges introduced for green waste collections
£2 million to be saved from the youth services budget
The council also plans to review the council tax reduction scheme and the discounts on offer to residents, in the hope of saving an extra £3m.
A public consultation over £86 million of budget cuts at Walsall Council will begin today.
The cuts, of which £29m will have to be slashed next year, includes hundreds of job losses and the closure of Walsall Museum.
The consultation will give people the chance to have their say on where the axe should fall in the next five years.
A man has died in a crash with a police car in Dudley.
The accident happened at the junction of Central Drive, Bridge Street and Martin Close in Coseley, at around 11am yesterday.
The man, believed to be a van driver, was pronounced dead at the scene.
West Midlands Police said the officer had been driving a marked car and had been carrying out routine enquiries. He was not responding to an emergency at the time.
Central Drive was closed between Eachus Road and Sangwin Road for around five hours while emergency services attended the scene.
Police are now appealing for witnesses to the crash to come forward.
Advertisement
Council leaders in the Black Country say 'car cruising' has been a "bone of contention" for people and businesses in the area for several years.
It comes as bosses team up with police in a groundbreaking bid to ban boy racers from the region's roads.
Wolverhampton City Council's leisure chief Councillor Elias Mattu said they were "determined" to put a stop to the problem.
The activities are not only wholly anti-social, but also illegal and dangerous, putting the safety of participants and spectators at risk - indeed, it's only a matter of time until more people are seriously injured or even killed.

Black Country councils and the police have received numerous complaints about car cruising - from dangerous driving to noise, verbal abuse and intimidation, and we are determined to do all we can to put a stop to this menace.

Our application doesn't just seek to prevent acts of dangerous driving, it also looks to tackle some of the wider problems caused by car cruising, from criminal behaviour such as drug taking and littering and the burden on police resources and the emergency services in the event of accidents, to personal costs to residents and businesses like sleep deprivation, obstruction, fear, harassment and intimidation.
– Councillor Elias Mattu, Wolverhampton City Council
Boy racers could face up to two years in prison if a legal injunction to ban car cruising events is approved, police have warned.
So-called car cruising events have sparked dozens of complaints from businesses and residents, with dangerous driving and excessive noise from revving engines or stereos top of the list.
Other reports revolve around littering, verbal abuse, swearing and intimidation as hundreds of people flock to watch illegal road races and compare cars.
Councils in the Black Country have now teamed up with West Midlands Police and hope to secure an injunction against "persons unknown" at the High Court in Birmingham, to stop car cruising from taking place.
Anyone suspected of breaching the injunction would be considered to be in contempt of court, which carries a potential prison sentence.
Councils in the Black Country have joined forces with West Midlands Police in an unprecedented bid to ban boy racers.
Wolverhampton, Dudley, Walsall and Sandwell councils have submitted an application to the High Court in Birmingham with support from officers in the region, in the hope of introducing a blanket ban against so-called car cruising.
Police say car cruising, when people meet up to race or show off their cars' speed or handling on the roads, has claimed at least four lives on Black Country roads in recent years, and caused many more crashes.
Regular meets, held at hotspots like the Black Country Route in Bilston, Wolverhampton, and the Birmingham New Road from Dudley to Wolverhampton, can attract hundreds of cars and even more spectators each time.
Can you help us find missing Sandwell teenager Jacob Butler aged 14 from Rowley Regis? please call 101 http://t.co/Hc0gamziUq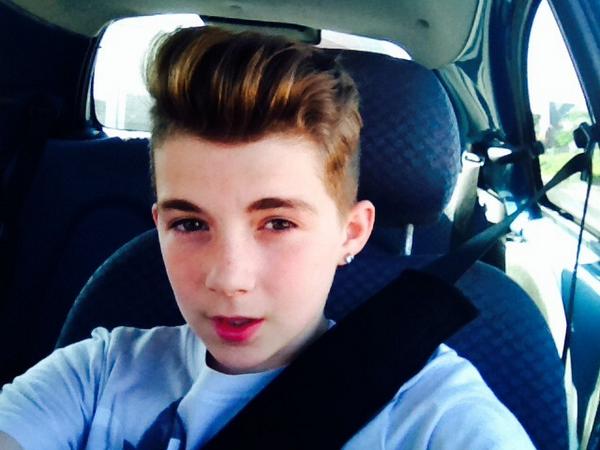 Police say they're getting increasingly concerned for the welfare of a 14-year-old boy from Sandwell who's been missing for a week.
Jacob Butler disappeared from his home in Rowley Regis on Saturday 4 October, but officers say he may have been seen on Kates Hill in Dudley since then.
Jacob is described as white, slim build, 5'2" with short straight blonde hair.
He was last seen wearing a blue Adidas tracksuit with a grey Adidas t-shirt.
His family are becoming increasingly concerned for his safety and wellbeing and urge him to get in touch as soon as possible.
Officers have been searching the local area and have also been speaking to Jacob's family and friends to build a thorough understanding of the places he might visit.
Jacob, or anyone who has seen him, should call Sandwell police immediately on 101.
Load more updates