Councils in the Black Country have joined forces with West Midlands Police in an unprecedented bid to ban boy racers.
Wolverhampton, Dudley, Walsall and Sandwell councils have submitted an application to the High Court in Birmingham with support from officers in the region, in the hope of introducing a blanket ban against so-called car cruising.
Police say car cruising, when people meet up to race or show off their cars' speed or handling on the roads, has claimed at least four lives on Black Country roads in recent years, and caused many more crashes.
Regular meets, held at hotspots like the Black Country Route in Bilston, Wolverhampton, and the Birmingham New Road from Dudley to Wolverhampton, can attract hundreds of cars and even more spectators each time.
Can you help us find missing Sandwell teenager Jacob Butler aged 14 from Rowley Regis? please call 101 http://t.co/Hc0gamziUq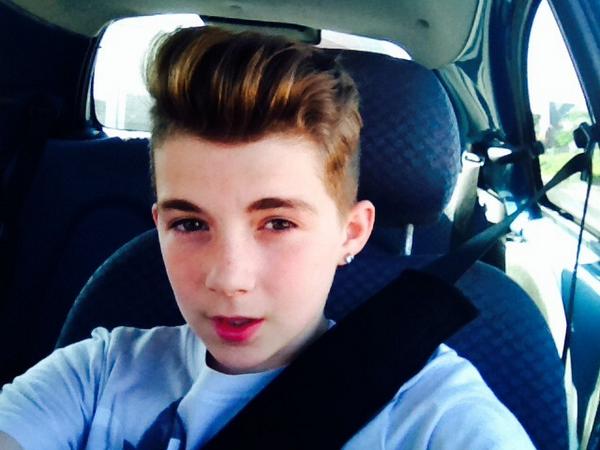 Police say they're getting increasingly concerned for the welfare of a 14-year-old boy from Sandwell who's been missing for a week.
Jacob Butler disappeared from his home in Rowley Regis on Saturday 4 October, but officers say he may have been seen on Kates Hill in Dudley since then.
Jacob is described as white, slim build, 5'2" with short straight blonde hair.
He was last seen wearing a blue Adidas tracksuit with a grey Adidas t-shirt.
His family are becoming increasingly concerned for his safety and wellbeing and urge him to get in touch as soon as possible.
Officers have been searching the local area and have also been speaking to Jacob's family and friends to build a thorough understanding of the places he might visit.
Jacob, or anyone who has seen him, should call Sandwell police immediately on 101.
Advertisement
A volunteer-run charity in the Black Country was presented with the Queen's Award for Voluntary Service from the Duke of Gloucester today.
Read the full story ›
The Black Country will benefit from a £12m project to extend the reach of high-speed broadband to 98% of homes and businesses in the region within the next three years.
The scheme has been launched by the government, the Black Country Local Enterprise Partnership (LEP), BT and the government's Broadband Delivery UK.
It is hoped the project will help businesses across the region become more competitive and grow in the UK and abroad.
Small businesses across the Black Country identified slow broadband speeds as a barrier to growth so this partnership is great news for businesses in our area.
– Ninder Johal, Chair Black Country Broadband Group
The family of a teenager who was stabbed to death in Birmingham has been honoured by police for their "tireless" charity work.
Rosie Ross, aged 16, was attacked at random in Centenary Square in 2001 by a man with schizophrenia. Since then, her family has raised around £300,000 through their charity Rosie's Helping Hands, which helps raise awareness of knife crime in Rosie's home town of Walsall.
Rosie's mother Karen received the award from officers on Wednesday.
Sgt Richard Jacques said she had also helped run a training session for young people on the issue.
Karen truly inspired all of our officers with her heartfelt and very personal story.

The training ran from November to February 2014 and during that time Karen came to every session. She gave up a lot of her own time over several months to attend the sessions.

She has given and continues to give a great deal of time and effort to benefit the police service and wider community of Walsall.

The award was given to Karen and her family in recognition of her courage and determination. She was determined to turn her grief into something positive and through the Rosie's Helping Hands charity she continues to do so.
– Sgt Richard Jacques, West Midlands Police
Specialist fire crews have had to remove a window from a flat in Oldbury so a 30 stone man could be taken to hospital.
A hydraulic lift platform was used to lift the man down from his bedroom to an ambulance and firefighters, from the apartment in Rowley Regis, so he could be taken to hospital for an operation.
He was stable with a medical condition but needed to go to hospital. It was impossible to carry him downstairs from the first floor flat. We put him on a specialist stretcher and he was brought down on the hydraulic platform before being taken to hospital in a specially-equipped bariatrics ambulance."
– Spokeswoman for West Midlands Ambulance Service
Advertisement
Work is underway on a £1.9 million new bus and rail interchange.
The scheme to transform Cradley Heath bus and rail interchange will include improved waiting facilities and passenger information.
It's being paid for through the Better Bus Area Fund which is a £10 million pot to improve public transport in Brierley Hill, Merry Hill and Cradley Heath.
The work is due to be completed in the New Year.
Forty firefighters are at the scene of a large blaze at a scrap metal and waste centre in Eastfield, Wolverhampton.
People in the Monmore Green and Horseley Fields areas are being asked to stay indoors and keep their windows closed due to the thick black smoke currently billowing over the area.
A group of 'Good Samaritans' who stepped in to help a man who was left unconscious after a vicious attack in a Dudley park are being urged to come forward.
Three people, who were with a child, found the man badly injured in George VI Park in Green Lane, Kingswinford, on August 6.
They stopped to help the man but left before police could speak to them. Officers are now hoping to track them down as they may have vital information about the attack.
Det Cons Craig Whittaker said the man suffered deep cuts to his forehead, a black eye, bruising to his jaw and injuries to his ribs and arm.
This was a particularly nasty attack which has resulted in numerous injuries being suffered by the man who was left unconscious on the footpath.

The assault was completely unprovoked and we want to find the person responsible as soon as possible.

The male attacker was Asian, aged between 23 and 25 years old, and was around 5ft 11ins tall and stocky. His eyes were described as being "close together" and he had short black wispy hair and a beard. He was with a white woman, aged around 22, who had long dark hair.
– DC Craig Whittaker, West Midlands Police
A manhunt has been launched after a teenage girl was sexually assaulted on her way to school in Dudley.
The 16-year-old was walking through Woodside Park in Brierley Hill when a man in his 20s approached her and tried to talk to her.
She ignored him, but then he touched her inappropriately before running away.
The man was white, around 5ft 4ins and had dark, messy brown hair. He was wearing grey tracksuit bottoms and a black top.
Det Cons Thomas Cunningham-Smith urged witnesses or anyone with information about the attack, which happened at around 8.20am on September 8 near the Highgate Road entrance to the park, to contact police.
We would like to reassure people that this is an isolated matter and we are doing all we can to find the man responsible.

The girl was not hurt in the assault but was understandably left extremely shaken.

We have been carrying out patrols in the area and would ask anyone who was in the park that morning - or in the days leading up to the offence - and saw a man matching the description given to call us.
– DC Thomas Cunningham-Smith
He urged any young people walking to and from school to walk with others if possible, and to stick to populated and well-lit areas.
Load more updates