As council chiefs in Walsall prepare to make more than £86 million of cuts over the next five years, a draft budget has been drawn up.
They include proposals to make savings in the following areas, among others:
487 council jobs to be axed
Eight libraries to close
12 Children's Centres to be shut
Walsall Museum to close
Bin collections to go from weekly to fortnightly
Charges introduced for green waste collections
£2 million to be saved from the youth services budget
The council also plans to review the council tax reduction scheme and the discounts on offer to residents, in the hope of saving an extra £3m.
A public consultation over £86 million of budget cuts at Walsall Council will begin today.
The cuts, of which £29m will have to be slashed next year, includes hundreds of job losses and the closure of Walsall Museum.
The consultation will give people the chance to have their say on where the axe should fall in the next five years.
Advertisement
A man has died in a crash with a police car in Dudley.
The accident happened at the junction of Central Drive, Bridge Street and Martin Close in Coseley, at around 11am yesterday.
The man, believed to be a van driver, was pronounced dead at the scene.
West Midlands Police said the officer had been driving a marked car and had been carrying out routine enquiries. He was not responding to an emergency at the time.
Central Drive was closed between Eachus Road and Sangwin Road for around five hours while emergency services attended the scene.
Police are now appealing for witnesses to the crash to come forward.
Council leaders in the Black Country say 'car cruising' has been a "bone of contention" for people and businesses in the area for several years.
It comes as bosses team up with police in a groundbreaking bid to ban boy racers from the region's roads.
Wolverhampton City Council's leisure chief Councillor Elias Mattu said they were "determined" to put a stop to the problem.
The activities are not only wholly anti-social, but also illegal and dangerous, putting the safety of participants and spectators at risk - indeed, it's only a matter of time until more people are seriously injured or even killed.

Black Country councils and the police have received numerous complaints about car cruising - from dangerous driving to noise, verbal abuse and intimidation, and we are determined to do all we can to put a stop to this menace.

Our application doesn't just seek to prevent acts of dangerous driving, it also looks to tackle some of the wider problems caused by car cruising, from criminal behaviour such as drug taking and littering and the burden on police resources and the emergency services in the event of accidents, to personal costs to residents and businesses like sleep deprivation, obstruction, fear, harassment and intimidation.
– Councillor Elias Mattu, Wolverhampton City Council
Boy racers could face up to two years in prison if a legal injunction to ban car cruising events is approved, police have warned.
So-called car cruising events have sparked dozens of complaints from businesses and residents, with dangerous driving and excessive noise from revving engines or stereos top of the list.
Other reports revolve around littering, verbal abuse, swearing and intimidation as hundreds of people flock to watch illegal road races and compare cars.
Councils in the Black Country have now teamed up with West Midlands Police and hope to secure an injunction against "persons unknown" at the High Court in Birmingham, to stop car cruising from taking place.
Anyone suspected of breaching the injunction would be considered to be in contempt of court, which carries a potential prison sentence.
Councils in the Black Country have joined forces with West Midlands Police in an unprecedented bid to ban boy racers.
Wolverhampton, Dudley, Walsall and Sandwell councils have submitted an application to the High Court in Birmingham with support from officers in the region, in the hope of introducing a blanket ban against so-called car cruising.
Police say car cruising, when people meet up to race or show off their cars' speed or handling on the roads, has claimed at least four lives on Black Country roads in recent years, and caused many more crashes.
Regular meets, held at hotspots like the Black Country Route in Bilston, Wolverhampton, and the Birmingham New Road from Dudley to Wolverhampton, can attract hundreds of cars and even more spectators each time.
Advertisement
Can you help us find missing Sandwell teenager Jacob Butler aged 14 from Rowley Regis? please call 101 http://t.co/Hc0gamziUq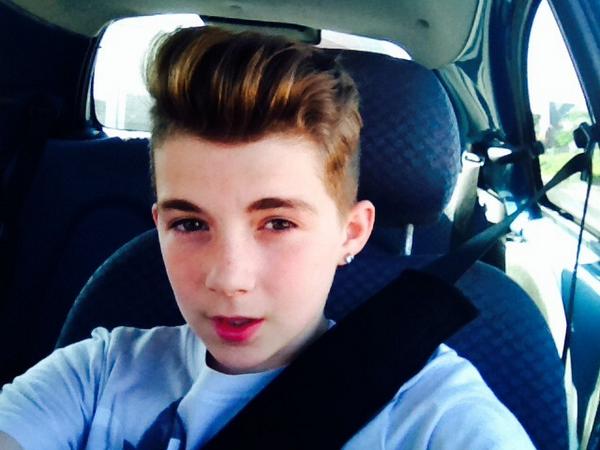 Police say they're getting increasingly concerned for the welfare of a 14-year-old boy from Sandwell who's been missing for a week.
Jacob Butler disappeared from his home in Rowley Regis on Saturday 4 October, but officers say he may have been seen on Kates Hill in Dudley since then.
Jacob is described as white, slim build, 5'2" with short straight blonde hair.
He was last seen wearing a blue Adidas tracksuit with a grey Adidas t-shirt.
His family are becoming increasingly concerned for his safety and wellbeing and urge him to get in touch as soon as possible.
Officers have been searching the local area and have also been speaking to Jacob's family and friends to build a thorough understanding of the places he might visit.
Jacob, or anyone who has seen him, should call Sandwell police immediately on 101.
A volunteer-run charity in the Black Country was presented with the Queen's Award for Voluntary Service from the Duke of Gloucester today.
Read the full story ›
The Black Country will benefit from a £12m project to extend the reach of high-speed broadband to 98% of homes and businesses in the region within the next three years.
The scheme has been launched by the government, the Black Country Local Enterprise Partnership (LEP), BT and the government's Broadband Delivery UK.
It is hoped the project will help businesses across the region become more competitive and grow in the UK and abroad.
Small businesses across the Black Country identified slow broadband speeds as a barrier to growth so this partnership is great news for businesses in our area.
– Ninder Johal, Chair Black Country Broadband Group
The family of a teenager who was stabbed to death in Birmingham has been honoured by police for their "tireless" charity work.
Rosie Ross, aged 16, was attacked at random in Centenary Square in 2001 by a man with schizophrenia. Since then, her family has raised around £300,000 through their charity Rosie's Helping Hands, which helps raise awareness of knife crime in Rosie's home town of Walsall.
Rosie's mother Karen received the award from officers on Wednesday.
Sgt Richard Jacques said she had also helped run a training session for young people on the issue.
Karen truly inspired all of our officers with her heartfelt and very personal story.

The training ran from November to February 2014 and during that time Karen came to every session. She gave up a lot of her own time over several months to attend the sessions.

She has given and continues to give a great deal of time and effort to benefit the police service and wider community of Walsall.

The award was given to Karen and her family in recognition of her courage and determination. She was determined to turn her grief into something positive and through the Rosie's Helping Hands charity she continues to do so.
– Sgt Richard Jacques, West Midlands Police
Load more updates