Black Sabbath fans got their last ever chance to see the band perform in their farewell concert at Birmingham's Genting arena last night.
Thousands turned out to see their heroes perform for the last time - and the fans we spoke to said they felt it was a historic moment in rock music.
Heavy metal pioneers Black Sabbath brought an end to decades of live performances in their final concert last night.
Read the full story ›
Advertisement
Black Sabbath fans were seen queuing up outside the Birmingham Genting Arena, ahead of the band's last ever concert.
Rock band Black Sabbath from Birmingham are playing their last ever concert together in their home city tonight.
They tweeted this before tonight's big gig.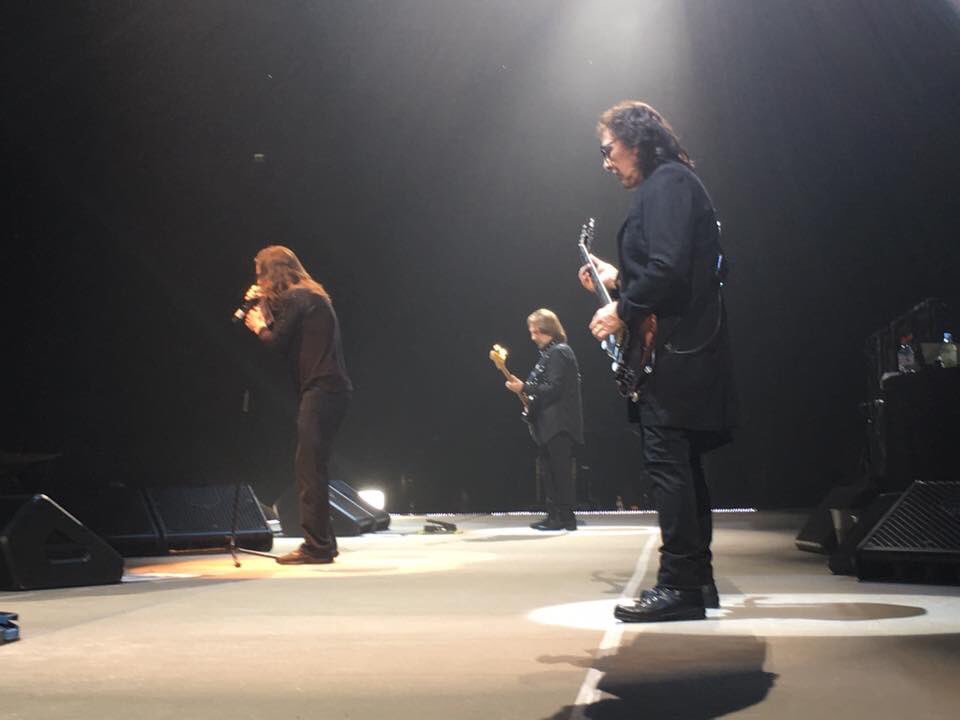 Birmingham band Black Sabbath will be performing their last ever concert together at the Genting Arena later tonight.
Viewed as pioneers of the heavy metal music scene, tickets for the band's final concerts on their 'The End' tour sold out in minutes online when they were released were last June.
The band will be drawing the final curtain on their generation-crossing career with two shows in their home city of Birmingham.
Read the full story ›
Advertisement
Birmingham rock band Black Sabbath have confirmed that they will play their very last gigs back in their hometown.
Read the full story ›
Ozzy Osbourne has confirmed that a new album and tour has been agreed for Black Sabbath.
It had been thought the Birmingham band's last album, 13, released last year and tour might have been their last. The album broke the record for most years between number ones, coming 43 years after their last.
The whole Sabbath experience this time around was great... It was a lot of fun. So we're going to do one more album, and a final tour.
– OZZY OSBOURNE
Although no timescale has yet been set the singer said: "It'll be sooner rather than later."
Black Sabbath are topping the bill at an outdoor show in London's Hyde Park this summer - and they hope they will get royal approval.
The veteran rock group is the latest headline act to be announced for the British Summer Time festival, and will play the event's opening night on July 4.
Osbourne reminisced that when he first went to London he was impoverished and "spent the advance I got for the first album on a new pair of shoes and some Brut aftershave".
"Returning almost 50 years on we are doing a bit better for ourselves, so I may even splash out on some new aftershave before taking to the stage at Hyde Park ... We are beyond honoured to be allowed to put on a show and hope that the royals will enjoy it," he added.
Reunited heavy metal band Black Sabbath have landed a hat-trick of prizes at the Classic Rock Roll Of Honour awards tonight.
In addition to an honorary living legend prize, their comeback release 13 was named best album and they took the event of the year title for the hitting number one with the collection.
Guitarist Wilko Johnson who announced earlier this year he has terminal cancer and is refusing treatment - took the "innovation" prize from the magazine.
Black Sabbath's comeback album took them to number one for the first time in 43 years.
Load more updates