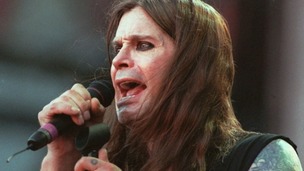 Birmingham band Black Sabbath will be headlining tonight at the final day of the Download Festival in Leicestershire.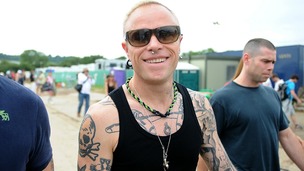 The start of this year's Download Festival at Donington Park has has been delayed because of the bad weather.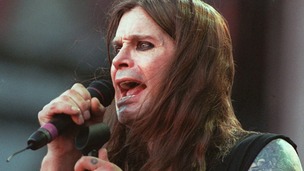 The tenth Download Music festival comes to Leicestershire this weekend, Birmingham band Black Sabbath will be headlining Sunday night.
Live updates
Black Sabbath's UK tour
Black Sabbath come home to Birmingham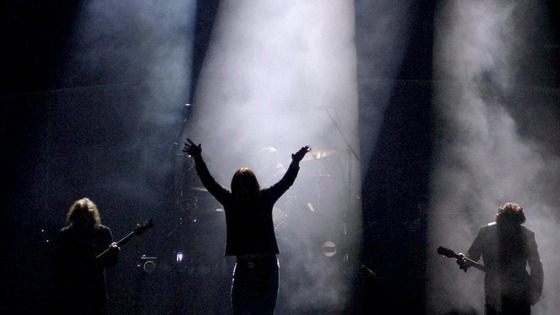 The tour will start in London on December 12th before the band finally come home to Birmingham on Friday 20th December when they will play the LG Arena.
Black Sabbath's UK tour
Black Sabbath go back on the road
Birmingham's finest, Ozzy Osborne's Black Sabbath, have announced on Twitter that they are going on a national UK tour in December.
Advertisement
Black Sabbath announce new album title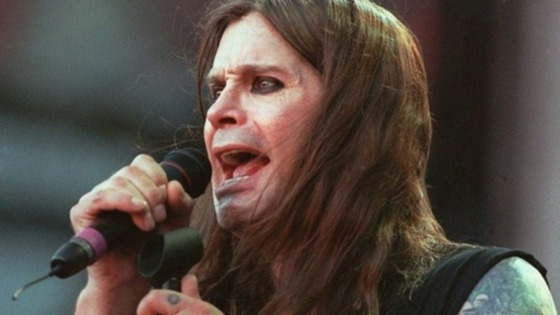 Birmingham rock legends Black Sabbath have announced the title of their new album - 13.
It is the first studio album by three members of the original band - Ozzy Osbourne (vocals), Tony Iommi (guitar) and Geezer Butler (bass) - since 1978's Never Say Die! They were joined at sessions by Rage Against The Machine drummer Brad Wilk.
The album, recorded mainly in Los Angeles, is due to be released in June, although an exact date is not yet known.
Tenth Download Festival
Policing operation "a success" at Download Festival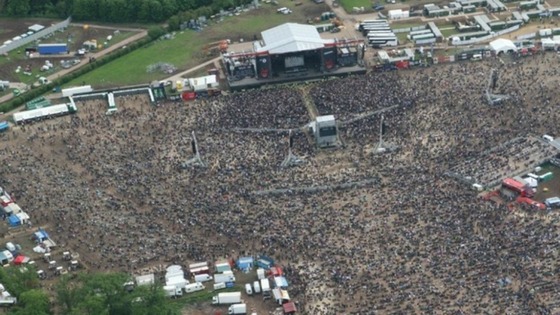 The policing operation during the Download music festival in Leicestershire was "a great success".
Leicestershire Police made a number of arrests. The force says the main issue it was faced was theft from tents.
The event attracted sell-out crowds of up to 100,000 each day and more than 70,000 camped across 13 campsites.
Inspector Chris Brown, who was in charge of the crime prevention operation at Download, said: "We put a lot of effort into our plans this year, as we do every year, and I am really pleased with the outcome of the operation.
"We had some extra challenges this year with the wet weather on Wednesday and Thursday which led to an unprecedented number of people arriving at the same time causing long traffic tailbacks particularly on Friday afternoon.
Tenth Download Festival
Download-fans prepare for Black Sabbath
by ITV Central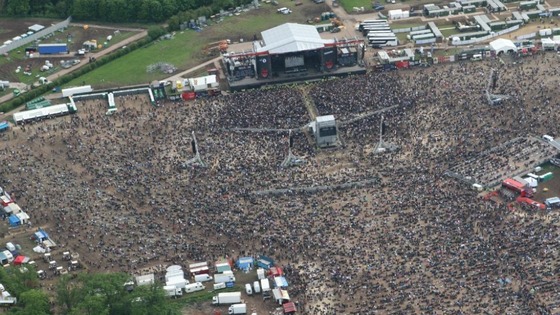 With just under four hours to go, Black Sabbath fans are making their way to the main stage at Download festival.
The festival in Donnington Park started on Friday and has seen over 100,000 people this weekend.
The festival got off with an uncertain start as severe rainfalls delayed the opening of the event by two hours.
However revellers have been enjoying the sunshine today and are certainly going to end on a high as world-famous Birmingham band Black Sabbath takes to the stage as the final act just before 23.00hrs tonight.
Tenth Download Festival
Police are warning festival-goers of heavy traffic
Many packing their cars for a quick getaway! Traffic will be heavy later, please avoid the area or leave plenty of time #DL2012
From
@NWLeicsLPU
on Twitter:
Advertisement
Tenth Download Festival
Kelly Osbourne tells festival-goers to be prepared
by ITV Central
Kelly Osbourne is the daughter of Black Sabbath front-man Ozzy Osbourne.
Download music festival is in its final day with headliner Birmingham band Black Sabbath closing the festival tonight.
Fans braved torrential rain and muddled through mud to make it to the festival on Friday, it seems their persistance has paid off as fans tweet that the sun is shining today.
Really enjoying sitting in the sun and listening to amazing rock music. This is the life! #DL2012
From
@Paula_Salmon
on Twitter: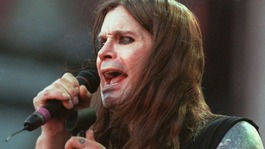 Birmingham band Black Sabbath will be headlining tonight at the final day of the Download Festival in Leicestershire.
Read the full story
Tenth Download Festival
Download festival-goers share their experience's so far
Despite the heavy rain and lashings of mud festival-goers are still arriving at Download music festival ready for a weekend of acts including The Prodigy, Metallica and Black Sabbath.
Some of the festival revellers share their experiences so far.
Tenth Download Festival
Wet weather at the Download Festival
Thousands of revellers are braving the elements at the UK's biggest rock and metal festival.
Load more updates
Back to top