'Blind Dave' starts challenge
Blind Dave Heeley will begin his latest charity fund-raising challenge today, as he starts the 7-in-Seven Big Bike ride.
The challenge starts in Zurich, Switzerland, and sees him, along with around 20 other riders, cycle through seven different countries in seven days. The challenge ends in Birmingham on Sunday, after the 700 mile ride.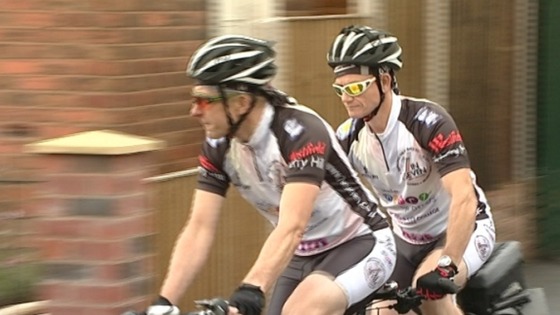 The final leg of the challenge, from Coventry to Birmingham, will see more than 200 cyclists, including sports stars and other celebrities, join the riders.
Blind Dave will cycle on a tandem bicycle with his friend Steve Dugmore. They aim to raise £10,000 for the Help Harry Help Others charity.