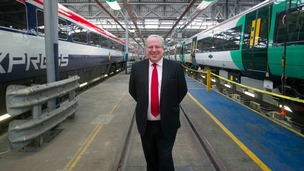 Derby-based Bombardier have today signed a deal worth £180 million for carriages which will serve London's busiest commuter routes.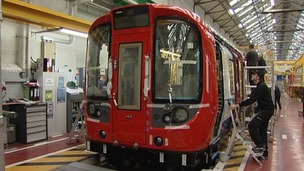 A rail magazine has reported that two of the three people suspended over the West Coast bid also worked on the Bombardier bid.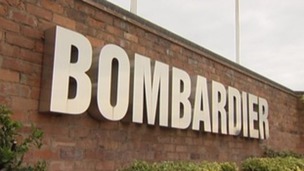 Hundreds of train service staff at a Bombardier plant in Staffordshire are going on strike in a dispute over pay.
Live updates
New Bombardier contract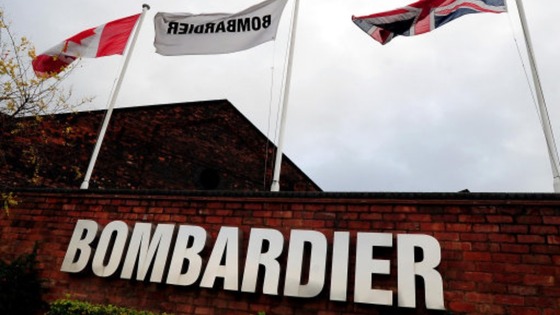 26 MPs have now signed a parliamentary motion calling for the Crossrail contract to be awarded to Bombardier in Derby.
They say the deal to build six hundred carriages would guarantee 10,000 jobs in the East Midlands and the national supply chain.
It's feared if Bombardier does not win the contract, the Derby plant could close, meaning an end to train manufacturing in the UK.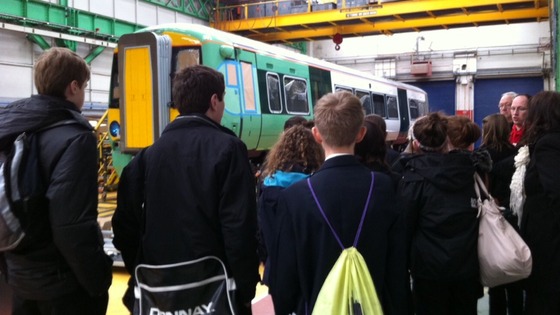 Students from schools in Derbyshire are taking part in a science challenge designed to get young people interested in a career on the railways.
The annual iRail event at Derby College showcases one of the area's most important industries.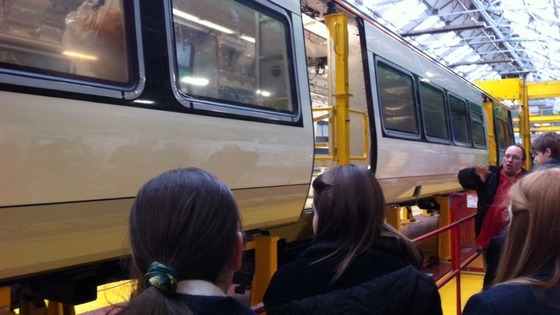 This morning, the teenagers from seven local schools had a tour of Derby train-maker Bombardier.
Later on today they will take part in an competition in which they will have to design a track to solve an engineering problem.
Advertisement
New Bombardier contract
Derby train-maker, Bombardier, looks set to win a multi-million pound order to build dozens of new carriages for the rail network in London.
Transport for London has approved plans to expand its overground fleet of trains and is in talks with Bombardier about the deal – thought to be worth at least £120 million.
The company says it can't comment while commercial negotiations are continuing. But rail industry expert, Sim Harris, says it's a welcome boost to the Derby workforce.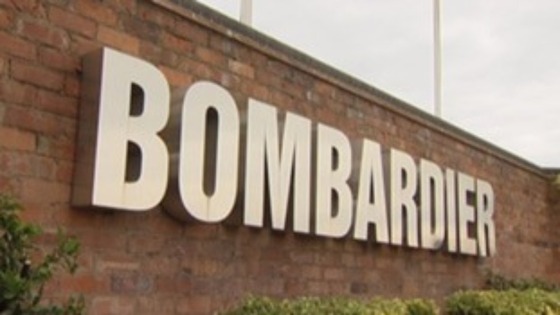 Derby-based train manufacturers Bombardier have announced it has secured an order worth £60 million.
The order from Southern and Porterbrook Leasing is for 40 Bombardier Electrostar cars to operate on services in London and the South East.
In December 2011, Bombardier received an order for 130 new Electrostars from Southern which are currently in production at the Derby factory.
Southern's Managing Director, Chris Burchell, said: "This good news is timely as the first carriage of the original 130 ordered is close to completion. These additional 40 carriages will provide much needed capacity on some of our busiest routes."
The first of a 130 new carriages for Southern trains have come off the production line in Derby.
They have been built by Bombardier at its site in the city and will be used to ease over-crowding on key routes south of London. Bombardier secured the £188 million deal in September last year.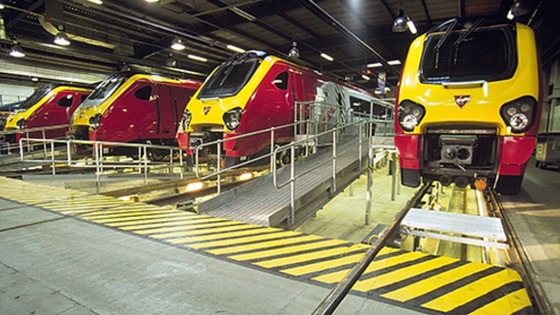 The train maker Bombardier has signed a contract with Virgin Trains to continue maintaining its Super Voyager fleet that operates on the UK's West Coast main line.
It's a deal that's worth £100m to the train manufacturer that has a factory in Derby.
They already service the trains for Virgin but this deal extends their contract to March 2016.
Bombardier will maintain the trains at its Central Rivers depot in Burton-on-Trent in Staffordshire 24 hours a day, 365 days a year. They employ 360 people there.
"Winning this contract allows us to continue our strong relationship with Virgin, which has been in place since 1998. It demonstrates Virgin's trust in Bombardier to continue delivering an excellent and cost-effective service."
Paul Roberts, Chief Country Representative of Bombardier Transportation, UK.
Advertisement
A midlands MP has urged the government to reconsider the awarding of the Thameslink train contract that went to the German firm Siemens in preference to Derby based Bombardier.
Chris Williamson claims that flaws in the original process have been overlooked.
Alison Mackenzie reports.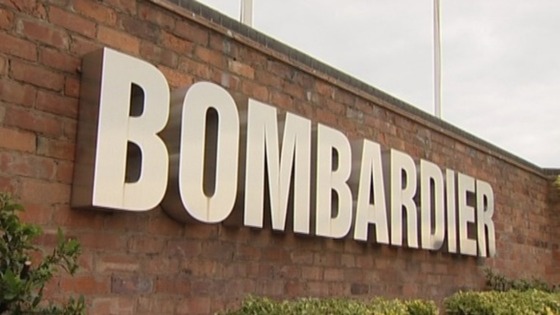 Rail operator Southern has announced it plans to extend an existing £188 million pound contract with Derby-based train-maker, Bombardier.
The firm secured the deal at the end of last year, to make 130 carriages. It will now make an additional 40. The contract was a boost for Bombardier, after it lost out on the multi-million pound Thameslink contract.
An MP has told ITV Central that at least one of the three civil servants who were suspended over the West Coast trains bid also worked on the bid which Derby train maker Bombardier lost.
The allegations were made in a rail magazine but tonight the Department for Transport was unable to confirm or deny this categorically.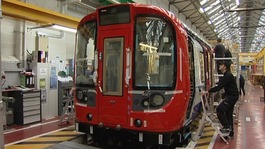 A rail magazine has reported that two of the three people suspended over the West Coast bid also worked on the Bombardier bid.
Read the full story
Load more updates
Back to top