A family from Bromsgrove will celebrate their first Christmas with their miracle twins who had an operation while they were in the womb.
Read the full story ›
A hard shoulder and one lane are closed due to a vehicle fire on M5 Northbound between J4 A38 (Bromsgrove / Stourbridge) and J3 A456 (Halesowen / Birmingham).
Lane one (of three) closed.
Advertisement
The Bromsgrove cyclist claimed the former technical director told her to "go have a baby" after her contract was not renewed.
Read the full story ›
There will be a twelve day closure at Bromsgrove station as part of a £100m railway upgrade to the line.
Read the full story ›
Worcester Fire and Rescue Service were called to a fire at a wax recycling plant on the Saxon Industrial Estate in Stoke Prior, Bromsgrove late last night. A total of 15 fire engines with 65 firefighters attended the scene and fire crews remain on site this morning, working with colleagues from the Police, Ambulance, Environment agency and Public Health England, to resolve the incident. Area Commander Keith Chance said:
"Due to the swift and professional actions of fire crews, working in a very hazardous environment, we have been able to prevent the fire from destroying surrounding businesses and ensure nobody was hurt."
– Area Commander Keith Chance
The cause of the fire is as yet unknown and an investigation is on-going.
Fire services say they've been deluged with calls following a huge fire at a business park in Bromsgrove.
Read the full story ›
Advertisement
Our reporter, Charlotte Cross, is at the scene of a large fire in Bromsgrove this evening.
It appears an entire unit at Saxon Business Park in Stoke Prior has been destroyed by the blaze.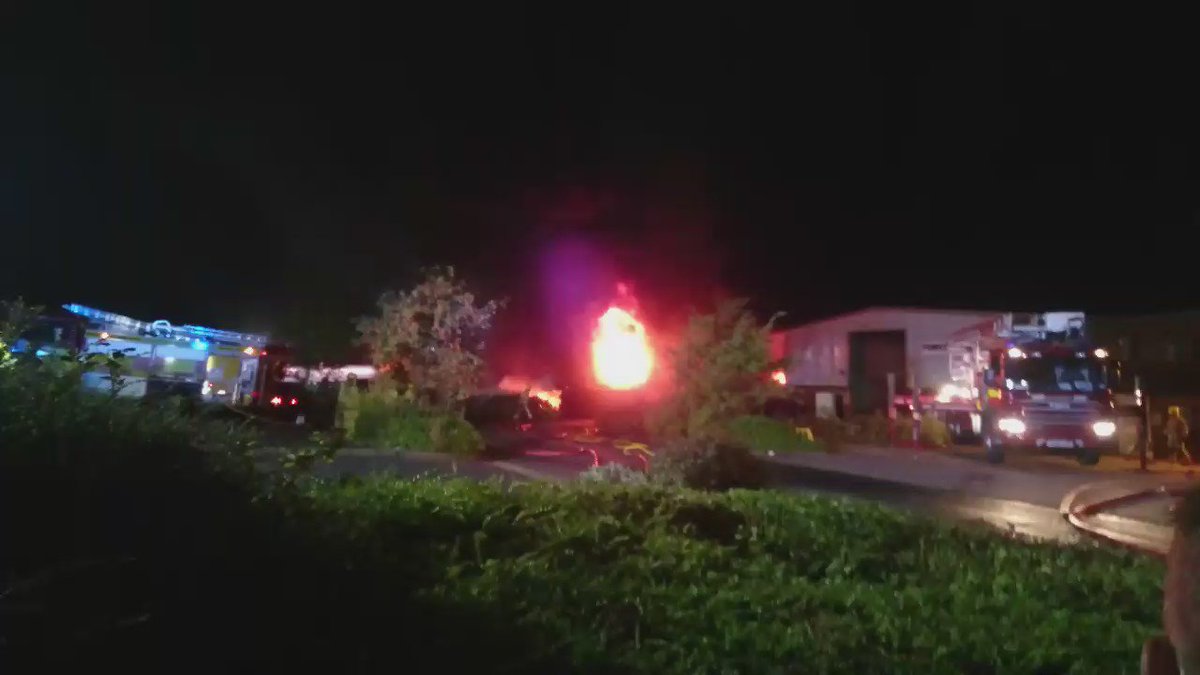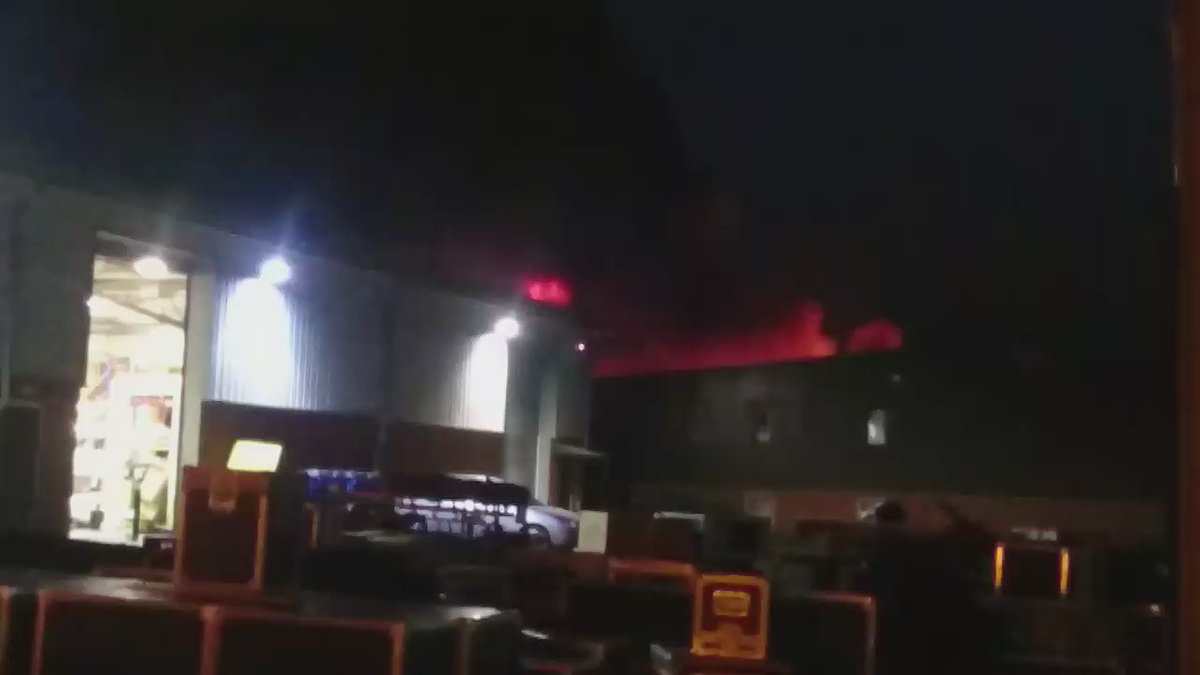 Firefighters are currently dealing with a large fire at Saxon Business Park on Hanbury Road, in Stoke Prior, Bromsgrove.
Hereford and Worcester Fire and Rescue service are advising people who live nearby to close windows and doors.
Fire Control deluged with calls for large fire at Hanbury Road, Stoke Prior near #Bromsgrove. If in the area, close windows and doors.
Bromsgrove rower Lauren Rowles has won gold in the double sculls with partner Laurence Whiteley.
The pair led from the start to win Britain's 17th gold of the Games.
MP for Bromsgrove Sajid Javid has been appointed Communities Secretary, Downing Street said.
So @sajidjavid gets Communities. So still leaves fate of BIS and Energy departments in question
Load more updates