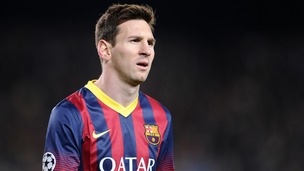 Barcelona's football team are currently in Burton-on-Trent for their pre-season training but how do the facts and figures compare?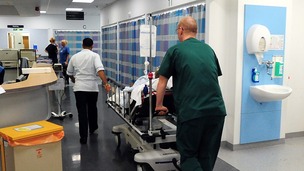 The A & E department at Queen's Hospital in Burton-on-Trent has re-opened following a 'serious incident'.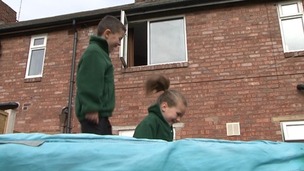 The Jackson family, from Burton on Trent, jumped from the first floor of their burning house onto a trampoline.
Live updates
A teenage moped rider has died following a crash in Burton-on-Trent.
It happened at around 9:20pm yesterday in Grafton Road in Stapenhill.
Police are appealing for witnesses.
England under-21 boss takes Help for Heroes training session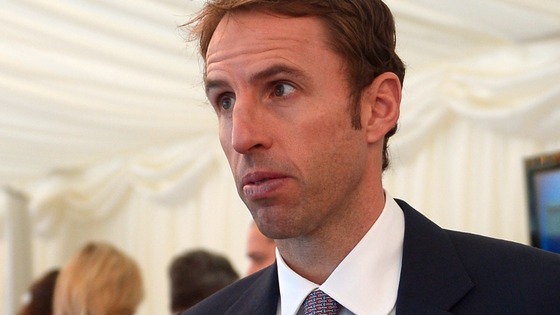 Gareth Southgate, the England U21 manager, is joining forces with the charity Help For Heroes to hold a special training session for wounded serving soldiers and veterans. It is being held at St Georges Park in Burton upon Trent at 12.45pm today.
Advertisement
Call to ban unmanned tanning salons to protect under-18s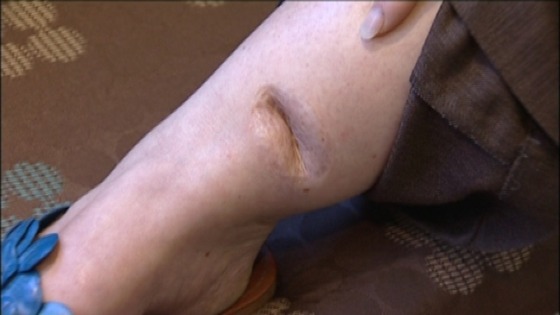 Unmanned tanning salons should be banned in England in order to prevent under-18s from doing long lasting damage to their skin, a group of MPs have said.
A skin cancer survivor from Burton-on-Trent has welcomed the report.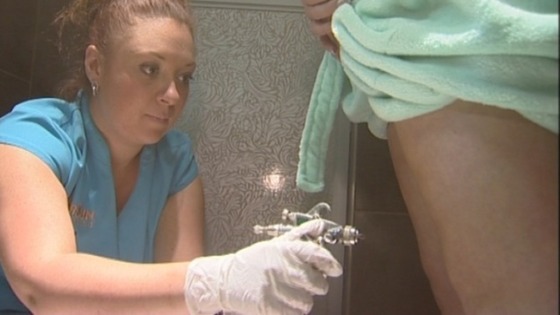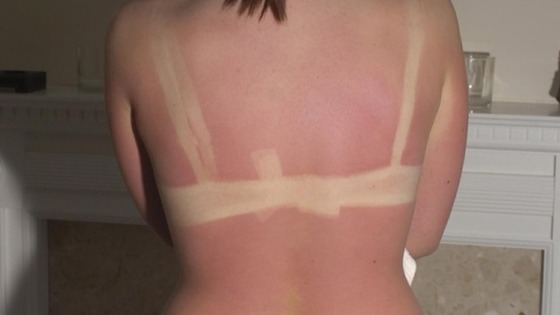 Stacey Pickess was diagnosed with cancer which caused a hole in her lower leg after she used UV sunbeds between the ages of 18-21. She has now fully recovered.
Her salon now uses a spray method rather than the traditional UV sunbeds.
MPs said they were "concerned" bans on unsupervised tanning salons were in place in Wales and Scotland, but not in England.
The All Party Parliamentary Group on Skin said banning unmanned tanning salons would prevent under-18s from sneaking in to use sunbeds.
The group's report into the use of sunbeds also recommended that these facilities should also provide "balanced" health information and safety goggles for users.
Ministers should also consider enabling local councils to licence facilities offering sunbeds, the report states.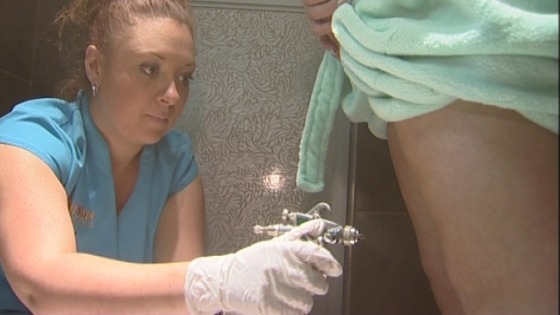 A skin cancer survivor from Burton-on-Trent has welcomed a new report by MPs which is calling for a ban on unmanned tanning salons.
Stacey Pickess was diagnosed when she was 23 but is now fully recovered. MPs hope the ban will prevent people under 18 from trying to sneak into unmanned facilities.
Call to ban unmanned tanning salons to protect under-18s
National
Skin cancer cases are "rising at an alarming rate" in the UK and tougher legislation on unmanned tanning salons would help to curb health problems caused by prolonged exposure to UV rays.
Professor Harry Moseley, spokesman for the British Association of Dermatologists, said:
This proposed regulation would close loopholes, such as under-18s using unmanned tanning facilities, and see stricter enforcement for businesses that continue to irresponsibly use appliances that fail to meet standards, often producing radiant dose levels well over acceptable levels.

Proportionate and sensible regulation of sunbeds is important to mitigate that risk and stem the rising tide of cases of skin cancer.

Skin cancer cases in the UK are rising at an alarming rate and there is little doubt that sunbeds increase the risk of skin cancer in fair skinned populations.
– Professor Harry Moseley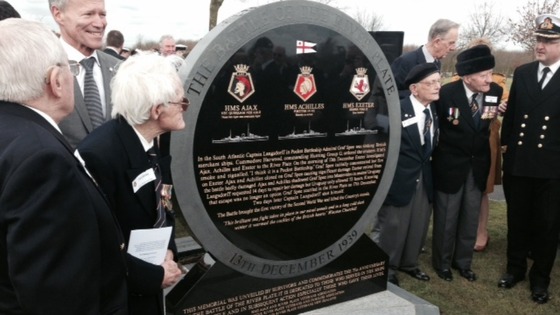 Survivors of the Second World War's first naval battle gathered for the opening of a memorial at the national arboretum near Burton upon Trent today
The battle of River Plate happened in December 1939 in waters near Argentina.
More than a hundred men on both sides were killed.
Just a handful of veterans survived and four of them were there this morning to unveil the new memorial, the three hundredth at the Arboretum.
Advertisement
Police searching for missing Burton woman
Police say they have found missing Wendy Richards, from Horton Avenue, Stretton near her home. She is safe and well.
Police searching for missing Burton woman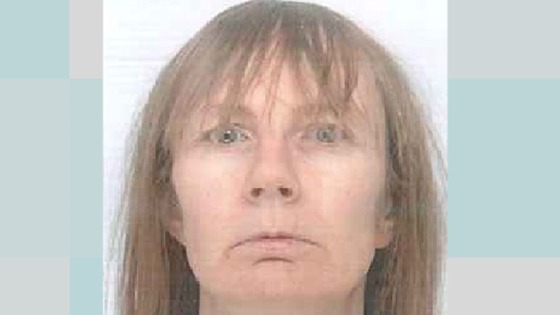 Staffordshire Police are appealing for help after a 43-year-old woman from Burton has been reported missing.
Wendy Richards, from Horton Avenue, Stretton, was last seen at her home at 9.30pm last night and was reported missing at 11am this morning.
She is white, 5ft 4inches tall, slim, with shoulder-length brown hair and was last seen wearing blue flowery pyjamas and a brown dressing gown.
Mrs Richards has a medical condition which means she is prone to sleep-walking and has been found far from home in the past. Officers though, are growing increasingly concerned for her welfare.
New brewery facility creates more jobs in region
Marston's new £7.4million bottling plant in Burton-on-Trent, will create 17 new jobs.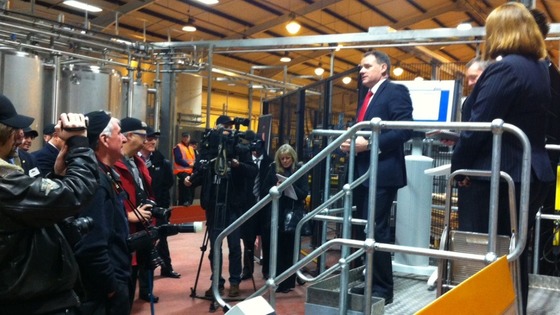 The new facility will not only be used to bottle Marston's own beers, but also other brewers' brands.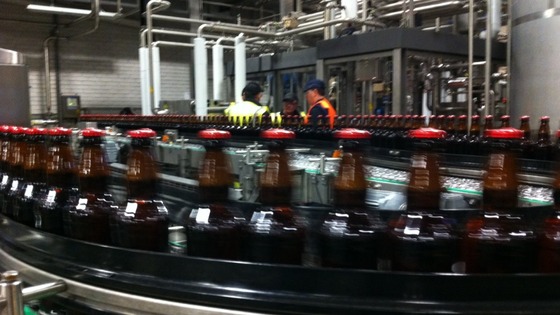 New brewery facility creates more jobs in region
Marston's Brewery in Burton-on-Trent will open its new £7.4 million bottling facility today creating more jobs in the region.
One in four premium bottled ales in the UK is brewed and bottled by the company.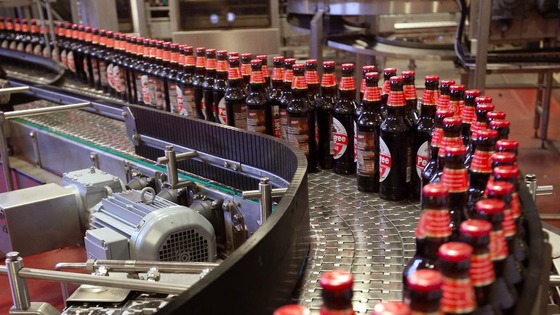 Overall beer sales rose by 0.8% in the last quarter - 15.3 million extra pints on the same period in 2012.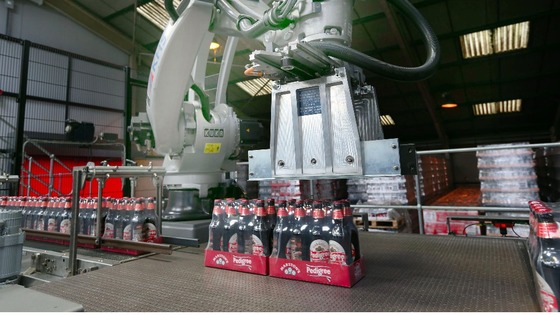 Load more updates
Back to top