Birmingham-based chocolate maker Cadbury is investigating claims a wasp was found in one of its chocolate bars, according to reports.
It follows somebody tweeting the company a picture of what appears to look like a chocolate bar with an insect embedded in the side of it.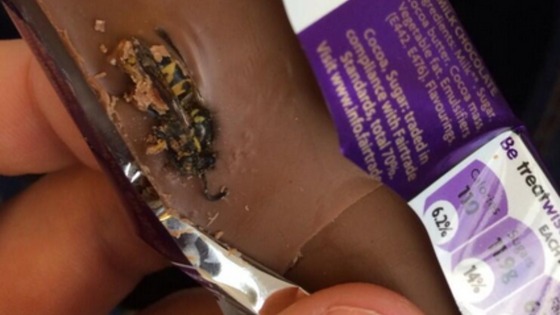 According to the Metro, Cadbury responded telling the twitter user it was taking the matter seriously.