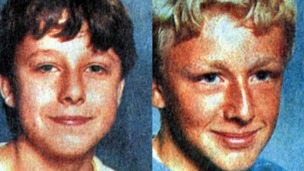 Statement from mother of brothers from Leicester who died at the Hillsborough disaster is read out at inquest.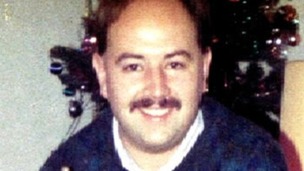 Andrew Brookes, 26, died at Hillsborough. His sister Louise read her statement about him to the inquest in Warrington.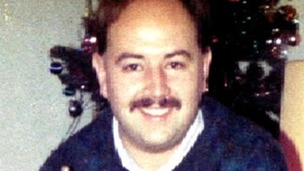 Andrew Brookes was 26 and from Bromsgrove in the West Midlands.
Live updates
Cats Die in Cattery Blaze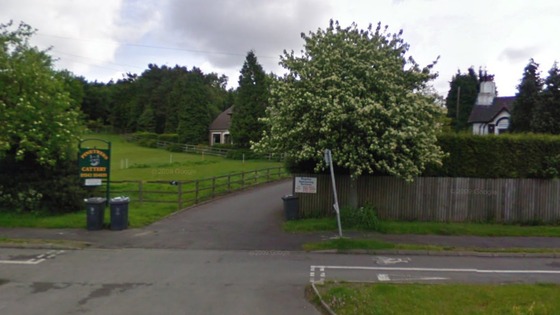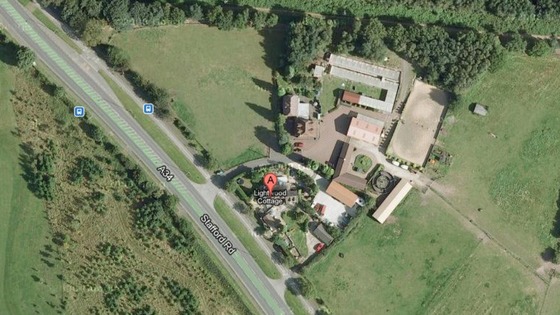 Cats Die in Cattery Blaze
six fire crews are in attendance at a large fire in the Pottal Pool area on Cannock Road
Six crews, High Volume Pump and Water Carrier are still tackling a large fire at PineTrees Cattery at Pottal Pool
A number of animals are believed to have died in an ongoing fire at a cattery in Huntingdon in Staffordshire.
Advertisement
Cats Die in Cattery Blaze
National
Cats are being treated by vets as firefighters continue to battle a blaze at a cattery.
Staffordshire Fire and Rescue Service said two cats were taken away by vets after a fire broke out in one of the site's buildings in Cannock, Staffordshire, at about 5.30am today.
The fire brigade has six crews on the scene including a water carrier and a high volume pumping unit. The fire is ongoing.
A woman found dead in a street in Cannock earlier this morning has now been formally identified as Amanda Appleton, aged 36-years-old.
Officers are working to support the family.
A woman's body was found in a street in Cannock at around 4:10am earlier this morning.
The woman, who has not yet been formally identified, was found dead in the Hazelslade area of the town.
Police are treating the death as 'unexplained'.
Detectives are examining the circumstances around the death, which is being treated as unexplained at this stage.
– Police spokesman

A post-mortem examination will take place over the coming days to establish the cause of death.
Car Cruisers Banned From Cannock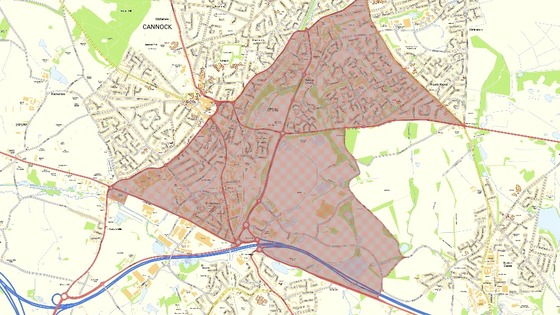 'Street racers' in Cannock could face up to two years in prison or a fine as new powers are given to police.
The court injunction issued today at Birmingham High Court, comes into force immediately.
It prohibits street racing along The Orbital, Eastern Way, Watling Street, Lichfield Road, Walsall Road and A4601 Avon Road.
Over the last year complaints of up to 150 cars gathering each Sunday evening between 6.00am and 2.00am have been made to police and Cannock Chase Council with weekday meetings also becoming more common.
The injunction to stop the speedracers which drive at up to 100mph, was applied for because of the speeding, excessive noise, dangerous driving and un-roadworthy cars.
The court order defines car cruising as a 'congregation of drivers, of two or more vehicles, between the hours of 7.00pm and 7.00am on a public highway.
The 'car cruisers' are also banned from two retail parks; Linkway and Orbital.
The order comes after the death of a 22-year-old man from Rugeley, who was involved in an accident with three cars, police believe they were racing one another.
Chief Inspector Carl Ratcliffe said "Street racers have been a persistent and serious problem in Cannock for too long. Car cruisers not only put their own lives in danger, they pose a threat to other motorists and a major disturbance to local residents and businesses."
Advertisement
As the National Lottery celebrates its 18th birthday this week, an ice skating project that helps children with physical and learning difficulties is among West Midlands groups to receive a present of their own.
The Big Lottery Fund, which distributes lottery good causes money, has awarded Cannock International Ice Skating club a grant of £9,850 to expand their project for impaired young skaters.
A two-vehicle crash in Cannock has caused the A5190 to be blocked in both way.
An Air Ambulance is due to arrive at the collision, which happened on Cannock Road.
Police have confirmed that the road will be closed until 2pm this afternoon.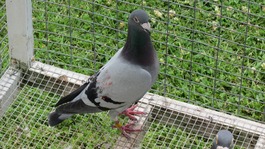 A racing pigeon which was in a race from France to Staffordshire has turned up 3000 miles away in Canada.
Read the full story
Lost Pigeon Flies 3000 Miles
This video posted to Youtube shows Michel Gosselin, the Canadian pigeon racer who found the bird from Staffordshire 3000 miles away from home in Quebec.
Load more updates
Back to top