Walsall supporters are 'absolutely ecstatic' about the prospect of facing Premier League Champions Chelsea next month.
The Blues will face League One Walsall in the third round of the Capital One Cup on the 22nd September.
ITV News Central spoke to Steve Davies, Secretary of Walsall Supporters Trust about the prospect of hosting Chelsea in the next round.
Teams across the Midlands were in action in the second round of the Capital One Cup this evening. Here's how they did:
Aston Villa 5 - 3 Notts County
Birmingham City 2 - 0 Gillingham
Burton 1 - Middlesbrough 2
Bury 1 - 4 Leicester
Crystal Palace 4 - 1 Shrewsbury
Luton 1 - 1 Stoke (Stoke win 8 - 7 on penalties)
Newcastle 4 - 1 Northampton
Peterborough 1 - 4 Charlton
Rotherham 1 - 2 Norwich
Walsall 2 - 1 Brighton
Wolves 2 - 1 Barnet
West Brom 0 -0 Port Vale (West Brom win 5 - 3 on penalties)
Advertisement
Notts County manager Ricardo Moniz says he expects Aston Villa to go all out for the win during their Capital One cup tie this evening.
West Midlands Police say they are prepared for their huge task this evening as all five West Midlands football clubs play at home
Read the full story ›
Derby County are through to the quarter finals of the Capital One Cup, after an astonishing comeback at Fulham.
But West Bromwich Albion and Shrewsbury Town were knocked out, after defeats to Bournemouth and Chelsea respectively. Scores:
Bournemouth 2-1 West Bromwich Albion
Fulham 2-5 Derby County
Shrewsbury 1-2 Chelsea
Advertisement
Two more halt time scores in the Capital One Cup - West Bromwich Albion are drawing 0-0 away at Bournemouth, and Derby County are 2-1 down away at Fulham.
Two Moussa Dembele goals gave the hosts the lead, but a Chris Martin penalty reduced the deficit on the stroke of half time.
Shrewsbury Town are holding Chelsea to a 0-0 draw at half time in their Capital One Cup fourth round match at Greenhous Meadow.
The home side had a late scare when Didier Drogba put the ball in the net for Chelsea, but he was rules offside.
Besides that, Shrewsbury have had plenty of play, and have not looked overwhelmed by their Premier League opponents.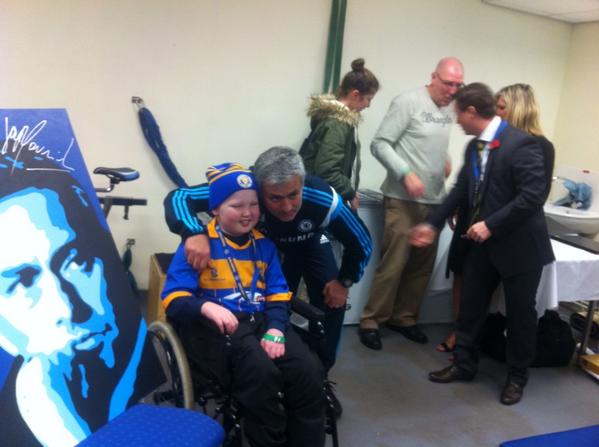 Shrewsbury Town tale on Chelsea in just a few hours tonight in the fourth round of the Capital One Cup.
ITV News Central's Steve Clamp spent the day with the club ahead of the huge fixture.
Load more updates