Visitors to Chatsworth House this Christmas will be taken on a journey through the magical world of Alice in Wonderland.
People visiting the Derbyshire estate should prepare to head down the rabbit hole and through the looking glass as this year's Christmas theme takes inspiration from the vivid and fantastical world created by author Lewis Carroll.
The attraction opens on 8 November and runs until 4 January.
Advertisement
It's the second day of Chatsworth Country fair and thousands more visitors are expected to flock to the stately home in North Derbyshire as it opens its doors for the biggest country fair in the UK.
The three day event, which brings together the best food, displays and crafts on offer, continues tomorrow. And yesterday there was some gold medal talent getting it all under way as Martin fisher reports.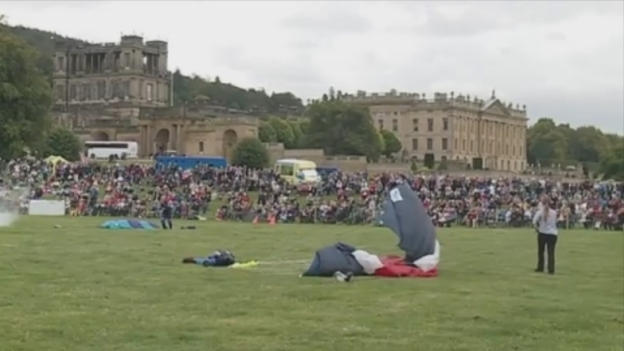 Over 100,000 people are expected at Chatsworth House over the next three days as the stately home hosts its annual country fair.
Tomorrow the fair will host a flypast by planes from Lincolnshire's Battle of Britain Memorial Flight.
Olympic Gold medallist Sir Matthew Pinsent opened the event with the Duke and Duchess of Devonshire. And he revealed he worked as a volunteer at Chatsworth before starting his sporting career.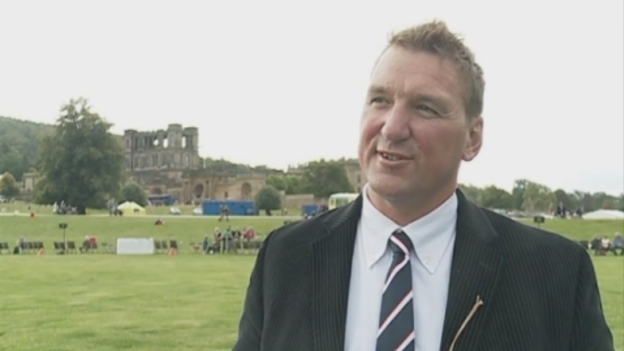 Chatsworth House was the most visited of the Treasure Houses of England last year.
A report out today by the Association of Leading Visitor Attractions says almost 650,000 people visited the Derbyshire house and gardens.
Overall, visitor numbers in England are up 6% on 2012.
Coins worth around £7,000 which have lain in a fountain at Chatsworth House for up to eight years are being cleaned and sorted to raise money for Macmillan cancer support.
Advertisement
Chatsworth House can become a 'beacon of renewable energy', according to a Peak District National Park boss.
Jim DIxon believes the estate is a leading light in tackling climate change.
The Chatsworth Renewable Energy Centre will be officially opened today.
Its low carbon heat and power system will feed 97% of electricity and 72% of heating to the 300-room house, garden, shops and restaurants.
The centre has been funded by an attic sale of items in 2010. It has cost more than £2.5 million to build.
The Duke of Devonshire, said: "By using funds raised from the attic sale the past is playing its part in providing Chatsworth with a sustainable future by helping reduce our carbon footprint and supporting the on-going maintenance of our woodlands and ecosystem."
Chatsworth House in Derbyshire will open a special exhibition on Saturday 27th July to mark the bicentenary of Jane Austin's classic Pride and Prejudice.
The stately home is widely regarded as Austen's inspiration for Pemberley, the home of Mr Darcy. Chatsworth was also used as a setting for the movie starring Keira Knightley.
Most, if not all, of your Christmas decorations are probably down by now - but when you've got 300 rooms and 30 trees, it's a bit more of a chore.
Chatsworth House in Derbyshire closed to the public on December 23rd, and has 3 months to take down it's festive decorations and clean those hard to reach places. Michael Sibert has more.
Load more updates