A moped rider has died from her injuries after a crash with a van earlier this week.
Nicola Sanderson, 40, from Hollingwood near Chesterfield, crashed with a Ford Transit van at the junction of Tom Lane and Staveley Road, Duckmanton on Monday afternoon.
She was taken to Sheffield General Hospital, but died yesterday.
Witnesses or anyone with information is urged to contact police on 101.
A woman riding a white 125cc Yamaha moped has been left with serious head injuries after a crash with a Ford Transit van in Chesterfield.
It happened at 4:25pm yesterday at the junction of Tom Lane and Staveley Road in Duckmanton.
The 40-year-old rider was airlifted to hospital. The van driver was unharmed.
Police are appealing for witnesses.
Advertisement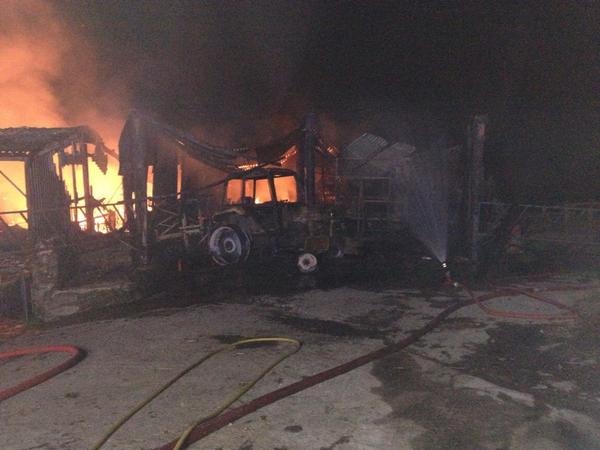 The challenge taking the internet by storm has provoked celebrities, politicians and even our very own Duncan Wood and Jon Mitchell, to throw ice cold water around themselves.
The Ice Bucket Challenge aims to raise money for Motor Neurone Disease research.
A 102-year-old from Chesterfield has shown anyone can get involved, and could be one of the oldest contributors to the charity challenge. The clip has now been shared more than 4,000 times on Facebook.
Click below to watch Jack Reynolds' challenge:
A campaign to stop pubs being turned into supermarkets has been set up in the Midlands.
A survey found the number closing every week has gone up from 26 to 31.
The Campaign for Real Ale says changes to planning laws to protect pubs are needed.
The granddaughter of the late Labour politician Tony Benn has been selected to stand in next year's general election, as she bids to become the fifth generation of her family to sit in the Commons.
Emily Benn will contest Croydon South for Labour in May next year, but she will have to overturn a 15,818 Tory majority if she is to win the seat and join her uncle Hilary Benn in the Commons.
Benn, 24, said it was "insulting" to suggest that her family's history had anything to do with her selection and insisted there was no extra pressure at become of her ancestry.
As well as her uncle and grandfather, Ms Benn's great-grandfather William Wedgwood Benn, her great-great-grandfather, Sir John Williams Benn and great-great-grandfather Daniel Homes, were all MPs.
Tony Benn died in March at the age of 88, with David Cameron describing his death as a "sad day for British politics".
Advertisement
A new initiative to support Armed Forces veterans acclimatise after service has been set up in Chesterfield.
Read the full story ›
An anonymous businessman has offered £3,000 to give a terminally ill mother her dying wish.
Read the full story ›
Police in Derbyshire are appealing for information after a woman died when the car she was driving came off the road and hit a tree.
It happened at about 9pm on Monday, on Sheffield Road in Chesterfield, near the Sandpiper Hotel.
Three people were in a grey Citroen C3 when it left the road, went through a metal railing and hit tree.
The driver was a 35-year-old woman, who suffered fatal injuries and was pronounced dead at the scene.
Two male passengers were injured, one seriously, and we taken to hospital. Police do not believe any other vehicle was involved, and are appealing for witnesses to come forward.
Chesterfield's iconic Crooked Spire church is getting its clock back today after repair work.
The clock has been out of action at St Mary and All Saints Church since January. Workmen will abseil from the church tower to place the hands back on the clock face.
Load more updates