The creators of the spectacular sea of poppies that engulfed the Tower of London to mark the centenary of the start of the First World War will be honoured today.
Sculptor Paul Cummins, 37, and theatre designer Tom Piper, 50, will receive MBEs from the Duke of Cambridge at Buckingham Palace in recognition of the immensely popular 'Blood Swept Lands And Seas Of Red'.
The artists previously met William, along with the Duchess of Cambridge and Prince Harry in August when the royals toured the powerful display of 888,246 ceramic poppies that progressively filled the moat at the Tower - one for each British or Colonial military death during the First World War.
Mr Cummins, from Chesterfield, receives his MBE for services to art and First World War commemorations. Mr Piper, from London, receives his for services to theatre and First World War commemorations.
Police searching for a missing Chesterfield man have found a body.
Alistair Gosney was reported missing from his home on Monday.
At 2:30pm yesterday, officers found a body in a field off Lower Alley in Calow. Mr Gosney's car was found nearby.
A formal identification has not yet been made.
Advertisement
Police are looking for a 26-year-old man who has gone missing from his home in Chesterfield.
Alistair Gosney was reported missing yesterday evening. He had last had contact with a friend just before midnight on Sunday.
He is thought to be driving a 53-registration, silver Saab 9-3 Vector.
Mr Gosney is white, 5ft 10in tall, with a slim to medium build, short blond hair and green eyes. He is thought to be wearing grey tracksuit bottoms, a grey hooded top and white trainers.
Derbyshire's John Hurt has joined a host of other celebrities in St John Ambulance's 'The Chokeables' video.
Read the full story ›
A moped rider has died from her injuries after a crash with a van earlier this week.
Nicola Sanderson, 40, from Hollingwood near Chesterfield, crashed with a Ford Transit van at the junction of Tom Lane and Staveley Road, Duckmanton on Monday afternoon.
She was taken to Sheffield General Hospital, but died yesterday.
Witnesses or anyone with information is urged to contact police on 101.
A woman riding a white 125cc Yamaha moped has been left with serious head injuries after a crash with a Ford Transit van in Chesterfield.
It happened at 4:25pm yesterday at the junction of Tom Lane and Staveley Road in Duckmanton.
The 40-year-old rider was airlifted to hospital. The van driver was unharmed.
Police are appealing for witnesses.
Advertisement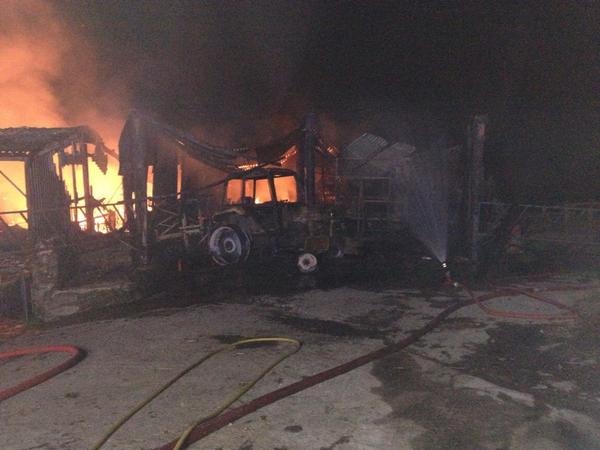 The challenge taking the internet by storm has provoked celebrities, politicians and even our very own Duncan Wood and Jon Mitchell, to throw ice cold water around themselves.
The Ice Bucket Challenge aims to raise money for Motor Neurone Disease research.
A 102-year-old from Chesterfield has shown anyone can get involved, and could be one of the oldest contributors to the charity challenge. The clip has now been shared more than 4,000 times on Facebook.
Click below to watch Jack Reynolds' challenge:
A campaign to stop pubs being turned into supermarkets has been set up in the Midlands.
A survey found the number closing every week has gone up from 26 to 31.
The Campaign for Real Ale says changes to planning laws to protect pubs are needed.
The granddaughter of the late Labour politician Tony Benn has been selected to stand in next year's general election, as she bids to become the fifth generation of her family to sit in the Commons.
Emily Benn will contest Croydon South for Labour in May next year, but she will have to overturn a 15,818 Tory majority if she is to win the seat and join her uncle Hilary Benn in the Commons.
Benn, 24, said it was "insulting" to suggest that her family's history had anything to do with her selection and insisted there was no extra pressure at become of her ancestry.
As well as her uncle and grandfather, Ms Benn's great-grandfather William Wedgwood Benn, her great-great-grandfather, Sir John Williams Benn and great-great-grandfather Daniel Homes, were all MPs.
Tony Benn died in March at the age of 88, with David Cameron describing his death as a "sad day for British politics".
Load more updates