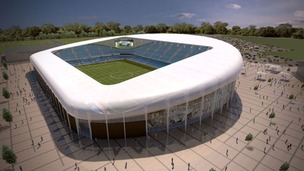 The first plans for Coventry City Football Club's new stadium have been revealed.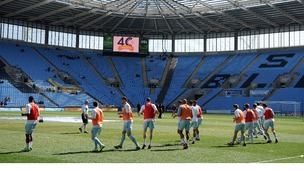 ITV News Central has been told that secret talks between Coventry City and the Ricoh Arena to try to keep the club in the city have failed.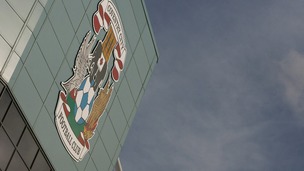 If Coventry is going to buy land to build a new stadium just outside the city, why has it not spoken to council bosses yet?
Live updates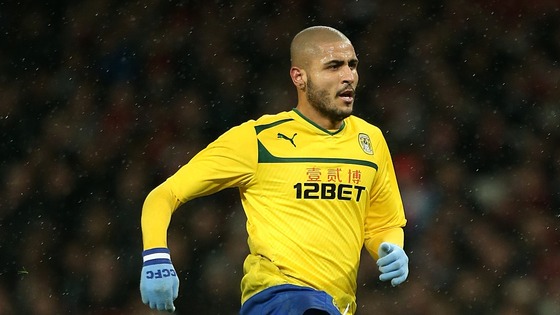 Wolverhampton Wanderers have agreed a deal to sign striker Leon Clarke from Coventry City.
The 28-year-old striker has now entered talks and a medical with Wolves and is expected to complete a permanent move.
Coventry City fans expressed anger last night with a mid-match protest.
They held up signs saying "Why?" and "When?" to question why the club left the Ricoh Arena to play at Northampton Town's Sixfields Stadium and when the Sky Blues will return to Coventry.
The protests took place in the 35th and 61st minutes of the FA Cup game against Arsenal. The 35th minute was chosen because it represents the distance in miles between Coventry and Sixfields, where the Sky Blues currently play their home matches.
The second protest was staged after half-time, 61 minutes in, reflecting Jimmy Hill's takeover of the club in 1961, which marked a major period of transformation for the club.
Coventry lost 4-0 to Arsenal.
Advertisement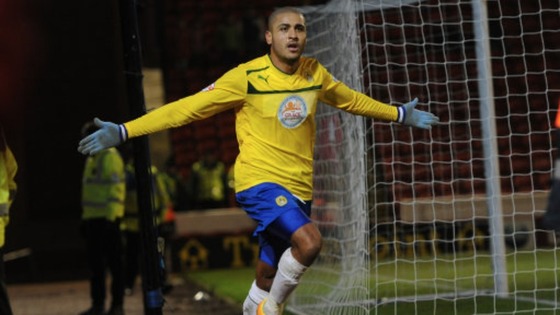 Coventry City striker Leon Clarke has handed in a formal transfer request, the club has confirmed.
Clarke, who has scored 18 goals this season, has 18 months left on his current deal with the club.
Development director Steve Waggott said: "It's deeply disappointing when a player expresses a desire to leave the club in this way – especially when he has become such a firm favourite with supporters because of performances over the past 12 months...
"We are in a position where we will only let him leave if the deal is right for Coventry City Football Club.
"That means securing the kind of deal that will allow [manager] Steven Pressley to strengthen his squad should Leon go."
Man detained in Coventry City match betting probe
A man was detained by police during a League One fixture between Coventry City and Crawley Town on suspicion of feeding information to an overseas betting syndicate.
It was suspected the man had been sending information abroad to take advantage of the television time delay during Sunday's match.
Spent some of the day working with FA fraud team and we ended up detaining a male feeding info back to an overseas syndicate at the match
More can be found on the National website.
Central Sport
It is possible that the new Coventry City stadium could be built just two miles from the Ricoh Arena, according to the Coventry Telegraph.
The potential site in Exhall would be a five minute drive from the club's former home.
The club has unveiled images of what it might look like, which can be seen here.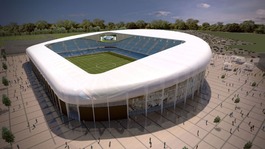 The first plans for Coventry City Football Club's new stadium have been revealed.
Read the full story
Advertisement
Historian 'locates' CCFC pitch
The Sky Blues Trust, the Coventry City supporters club, has reacted to the decision in the High Court to grant a full-judicial review into the City Council's 'bailout' of the clubs former home at The Ricoh Arena.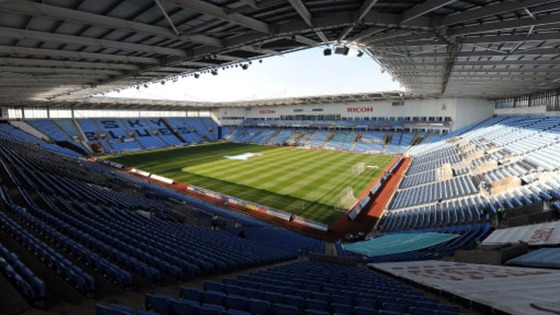 A statement from Sky Blue Trust states:
"The club is dying in Northampton yet a resolution now appears as far away as ever...
...Sky Blue Trust calls upon all parties to put this matter to one side and use the time before the hearing to work together to find a way of bringing Coventry City home."
The owners of Coventry City, SISU, are pursuing the case in court because they say the council's £14million loan in January to the firm Arena Coventry Limited was unlawful under European 'state aid' legislation as ACL is part-owned by the council.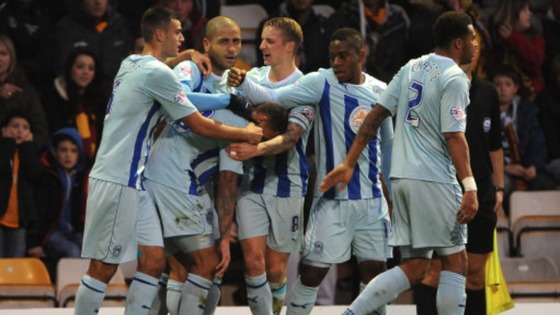 In today's League One encounter, Coventry City were held to a 3-3 draw away at Bradford City, as a late penalty earned the home side a draw.
Coventry went into an early two goal lead through, Andy Webster and Leon Clarke. The Sky Blues were pegged back by Nahki Wells, who capitalised on some poor defending to level the scores.
Callum Wilson put Coventry in front again before half time thanks to a fierce drive, and they looked to be holding on for the win, before referee Kevin Friend awarded Bradford a penalty in the dying seconds. Nahki Well converted from the spot for his hat-trick, to send Coventry home with a point.
The Sky Blues now sit 12th in League One.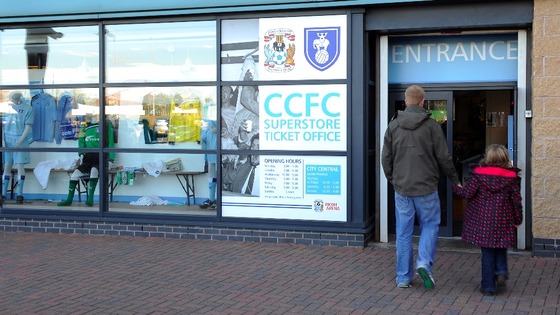 Coventry City will open its new superstore later today.
The club has been without its own retail outlet since its shop at the Ricoh Arena closed in March.
The new store, at Gallagher Retail Park on Stoney Stanton Road in Coventry, will open at 5pm this evening.
Load more updates
Back to top