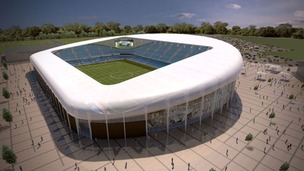 The first plans for Coventry City Football Club's new stadium have been revealed.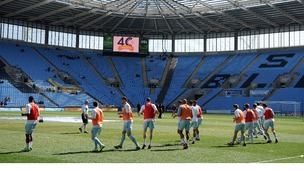 ITV News Central has been told that secret talks between Coventry City and the Ricoh Arena to try to keep the club in the city have failed.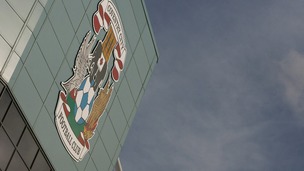 If Coventry is going to buy land to build a new stadium just outside the city, why has it not spoken to council bosses yet?
Live updates
Coventry City's FA Cup first round game against AFC Wimbledon has been delayed until 8pm.
The club say it is due to an accident at Esher Common A3.
Ricoh cancels Cobblers lawsuit
Bosses at Northampton Town have spoken of their "surprise" at a decision by the board of Arena Coventry Ltd (ACL) to withdraw a pending lawsuit - and demanded compensation for legal fees.
ACL announced in July it would be suing the club for effectively 'stealing' their customer, Coventry City.
A statement released by The Cobblers reveals the news that ACL were to withdraw their legal action was released before lawyers had even told the club.
As well as demanding their legal fees be covered, bosses said they also expected an apology.
We were surprised to read the latest press release from ACL's PR consultants. To our knowledge, ACL have not withdrawn their action though they are fully aware that we intend to ask the court to strike it out as an abuse of process.We defended ourselves robustly as it was clear from the very beginning that this action had no legal merit nor factual basis.
ACL appear to have belatedly realised that there is no basis for this action.However, ACL's aggressive and bullying tactics have meant that NTFC has had to incur substantial legal fees as well as waste a good deal of management time. If ACL really does want to withdraw its action, we expect to be fully compensated for these costs.

We would also expect ACL to apologise to the club and its supporters for seeking to intimidate us in this way.
– Northampton Town Football Club
Advertisement
Ricoh cancels Cobblers lawsuit
The Ricoh Arena is no longer suing Northampton Town for ground-sharing with Coventry City.
In July, stadium bosses announced they were planning legal action against The Cobblers for effectively 'stealing' their customer.
The Sky Blues currently play at the Sixfields Stadium in Northampton and have signed a deal to stay there for at least three years.
This evening the Ricoh has confirmed it has dropped the claim 'so as to avoid any further distress to [Northampton] fans and to help clarify the position for long suffering Sky Blues supporters.'
"We still believe our action against Northampton Town Football Club has strong legal merit.

"In light however of the Football League's decision to award the Golden Share to Otium Entertainment and the recent public statement made by Joy Seppala... it has become clear that even successful legal action will not bring the Club home from Northampton.

"We await Otium's best offer to return but to date we have heard nothing from them.

"Our focus remains on running our successful business."
– Statement from the board of Arena Coventry Limited
Fans boycott Coventry City
Just 1,100 fans travelled to Northampton's Sixfields stadium for the Sky Blues' first 'home' game at their new base.
There were protests outside by angry fans demanding the team be kept in their home city.
Meanwhile, around six times that many headed to the Ricoh Arena for a legends match in celebration of the club's 130th anniversary.
Andy Bevan reports.
Fans boycott Coventry City
Fans at a charity legends match at the Ricoh Arena have sung official Sky Blues song Let's All Sing Together to the sound of a brass band.
The match is being held to herald Coventry City's 130th anniversary.
Fans boycott Coventry City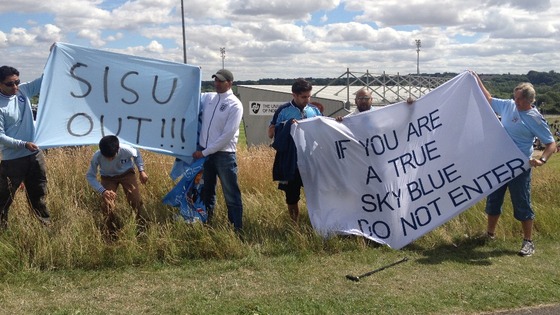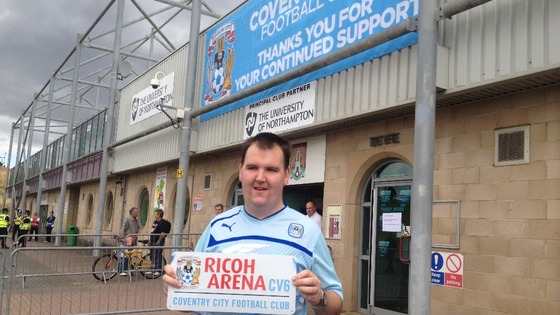 Advertisement
Fans boycott Coventry City
Angry football fans have staged a protest outside Coventry City's new 'home' ground in Northampton.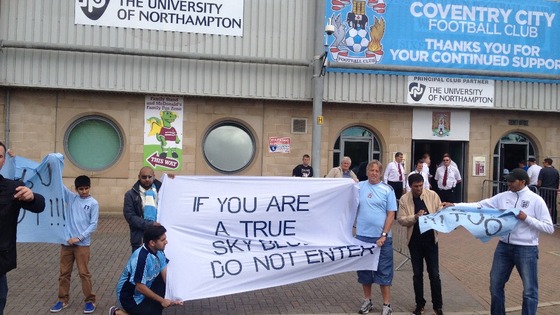 Fans boycott Coventry City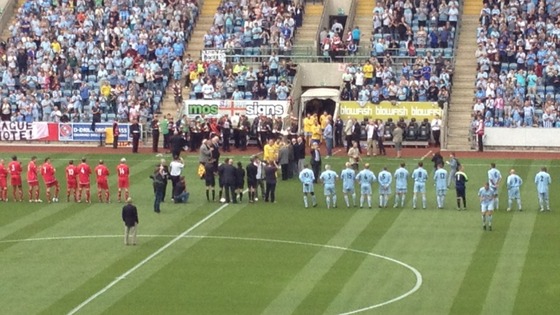 Fans boycott Coventry City
Fans have packed into the stands of Coventry's Ricoh Arena for a legends match in honour of the club's 130th anniversary.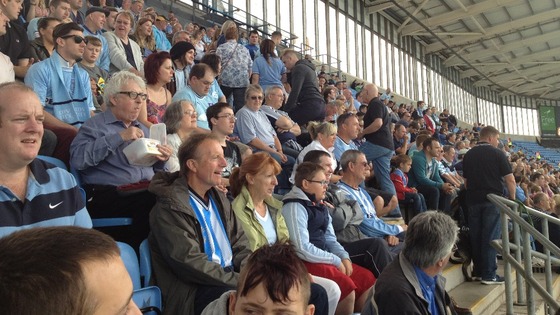 The game was expected to attract thousands of fans boycotting the team's first 'home' game at Northampton's Sixfields stadium.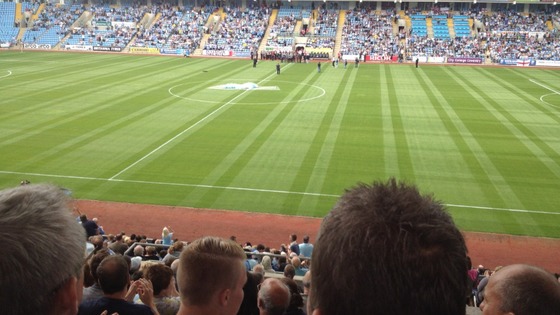 Fans boycott Coventry City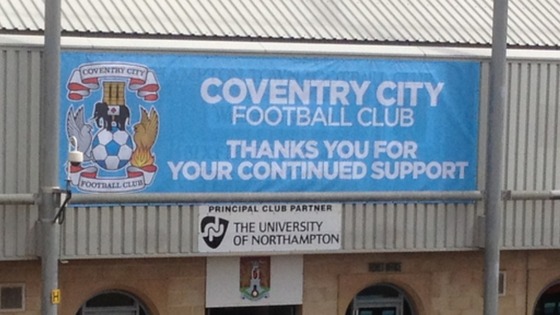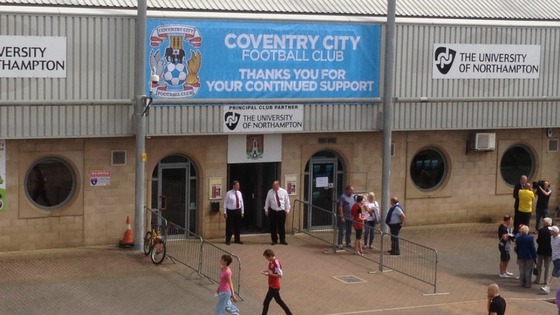 Load more updates
Back to top