Two friends raced each other "like a scene out of The Fast and The Furious" before a crash which killed a university student, a court heard.
Read the full story ›
Two men have died after their car crashed into a tree in the early hours of Thursday morning.
Police are appealing for witnesses to the fatal collision which took place on the A515 near Buxton.
The dark blue Land Rover Discovery, travelling towards Buxton, left the road at Sterndale Moor and collided with a tree.
The two male occupants of the vehicle, aged 27 and 32, received fatal injuries.
Advertisement
A supercar driven by an East Midlands millionaire lost control and veered into the crowd. Five of the injured are in a critical condition.
Read the full story ›
The M6 southbound carriageway has reopened after a major crash, which saw a motorcyclist trapped underneath a car.
The crash happened between J6 (Spaghetti Junction) and J5 (Castle Bromwich) at around 7am this morning. There is congestion back to J9 (Wednesbury).
Commuters have been warned to expect major delays after a crash on the M6 left a motorcyclist trapped underneath a car.
Read the full story ›
The M6 Southbound is blocked between J6 A38(M) Aston Expressway Spaghetti Junction and J5 A452 (Castle Bromwich) because of a crash between a car and a motorcycle. It happened at around 7am this morning.
There is congestion back to J7 A34 (Great Barr).
Traffic has been stopped to allow an air ambulance to land.
Apologies: We're about to land an air ambulance on the M6 Jct 6 - 5 after a motorcyclist was injured in a crash with a car - traffic stopped
Advertisement
A man has been treated at a major trauma centre after crashing his car into a telegraph pole.
The incident happened outside the Beech Hotel in Derby Road, Stretton in Staffordshire, just after 6.30pm on Monday evening.
The driver a 31 year old man had managed to get himself out of the car, but there was a 'bullseye' in the windscreen. He initially appeared to be uninjured but his level of consciousness dropped as he was being assessed which indicated a head injury. The man was also complaining of pain in his lower left leg. He was immobilised using a neck collar and spinal board as a precaution.

"After an assessment, it was agreed that he should go to a major trauma centre. Given the proximity to the Tattenhill airfield, the ambulance took the man to the Midlands Air Ambulance based there and the man was then flown to Royal Stoke University Hospital."
– A West Midlands Ambulance Service spokesman
Tributes have been pouring in after the tragic death of Rebecca McManus, who was killed after a car ploughed into a bus stop in Hagley Road West on Saturday.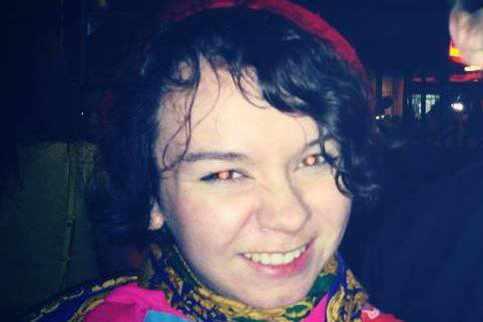 Police have named a young woman who was killed in a car crash over the weekend as Rebecca McManus.
Officers were called to Hagley Road West at just before 7:50pm on Saturday (31 May), after a car ploughed into a bus stop and hit two women.
21-year-old Rebecca was treated by medical staff but died at the scene.
The other woman, also aged 21, was seriously hurt and is in hospital in a critical condition.
A 32-year-old man has been arrested on suspicion of causing death by dangerous driving and is continuing to help police with their enquiries.
A Birmingham resident who witnessed the fatal collision at a bus-stop near Beechwood Road, has described how the driver 'lost control'.
Furquan Shamsi claims the car had been travelling at high speed before the crash:
He lost control, smashed into the bus stop and went into the girls waiting there. The noise was so loud and was just awful. The car ended up in the park about 100 yards down from the bus stop. The park was busy with people enjoying the weather, so I'm amazed more people weren't hurt. I ran over to help and saw two women lying on the ground. The paramedics were trying to revive one of the girls by a tree on the park but it was clear she had already gone. It looked like the girls were heading into town to enjoy a night out and then that happens. It's so tragic.
Sergeant Paul Hughes, in charge of the police investigation, said:
We need witnesses to come forward and help our enquiries. It doesn't matter how minor you believe the information you hold is, it could be vital to us.
Load more updates