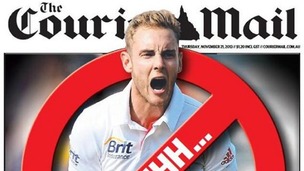 An Australian newspaper has banned the name 'Stuart Broad' replacing it with 'Stuart Fraud' after the Ashes controversy last summer.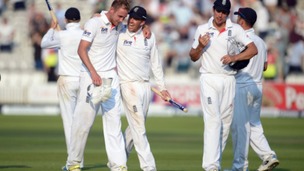 The third Ashes Test begins today in Manchester, but can the Midlands men win it for England?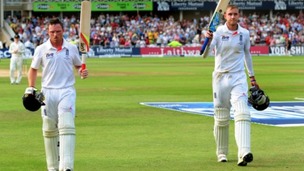 Ahead of the fourth day of the first Ashes Test at Trent Bridge, the hopes of England lie with their men from the Midlands.
Live updates
Midlanders in the Ashes
National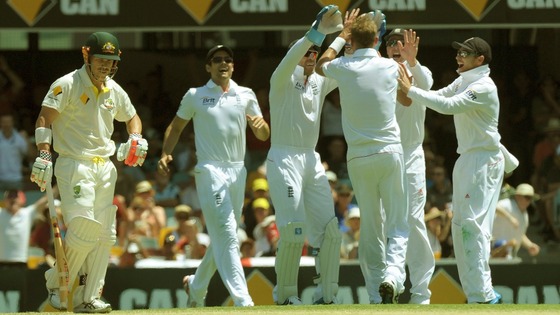 Stuart Broad's five-wicket haul ensured England's Ashes defence got off to a stunning start in Brisbane.
Broad, who was depicted as the pantomime villain by the Brisbane press, was booed as he began to bowl.
Unaffected by the reaction, Broad bowled out Chris Rogers, David Warner, Shane Watson, Michael Johnson and even skipper Michael Clarke as the visitors managed to restrict Australia to just 273 for eight.
Read: Broad the first bowler to reach 50 Test wickets in 2013
Midlanders in the Ashes
National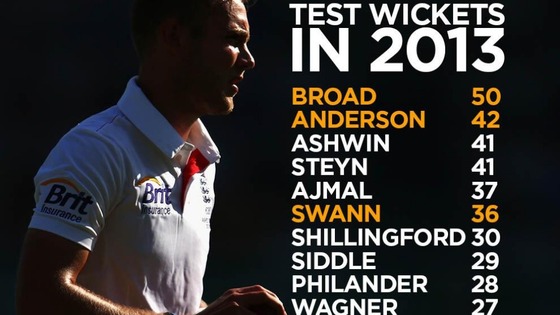 Stuart Broad has become the first bowler to reach 50 wickets in Test matches this year after taking five wickets in the Ashes first Test.
Picture: Australia fans taunt Stuart Broad on boundary
Advertisement
Midlanders in the Ashes
National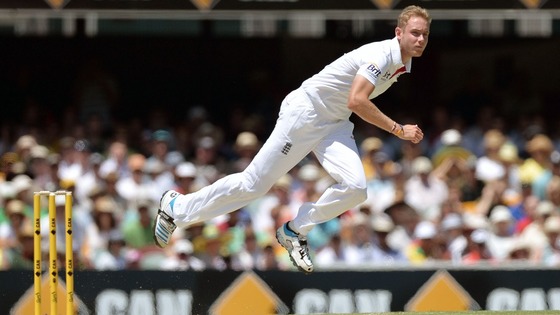 Stuart Broad has just taken his fifth Australian wicket in Brisbane to maintain England's control in the opening Ashes Test match.
Australia are currently 246-7 in their first innings after electing to bat first.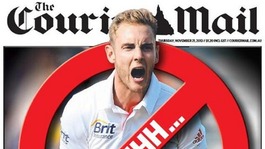 An Australian newspaper has banned the name 'Stuart Broad' replacing it with 'Stuart Fraud' after the Ashes controversy last summer.
Read the full story
Australian fast bowler Peter Siddle has been signed by Nottinghamshire County Cricket Club as their overseas player for the 2014 season.
Siddle will be available for Nottinghamshire's LV= County Championship and 50-over matches but will not feature in twenty20 games.
Warwickshire County Cricket Club has signed 27-year-old Fast Bowler Richard Jones from Worcestershire on a one-year contract.
Jones made his debut for Worcestershire in 2007 and has gone on to make 41 First Class, nine List A and six t20 appearances for his home county.
Advertisement
Leicestershire-born batsman James Taylor has been named captain of Nottinghamshire Outlaws today after signing a two-year contract extension at Trent Bridge.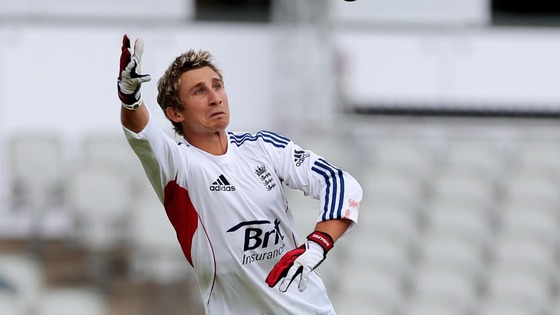 Taylor, who is now committed to the club until the end of the 2016 season, will also serve as vice-captain to Chris Read in the County Championship. Read recently stepped down from the limited-overs format after winning the County Championship in 2010 and Yorkshire Bank 40 last season.
Chris Read, captain of the Nottinghamshire County Cricket Club has signed a new two-year contact with the club. Read will continue to captain the Yorkshire Bank 40 winning side in the LV= County Championship.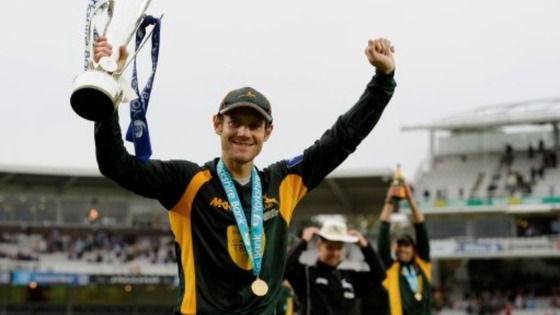 Nottinghamshire and England cricketer, Stuart Broad, has stood by his decision not to walk, during England's first Ashes Test at Trent Bridge this summer.
Broad was caught at slip by Michael Clarke, but was given not out by umpire Aleem Dar, despite pleas from the Australian players, who could not review because they had already used their allocated two.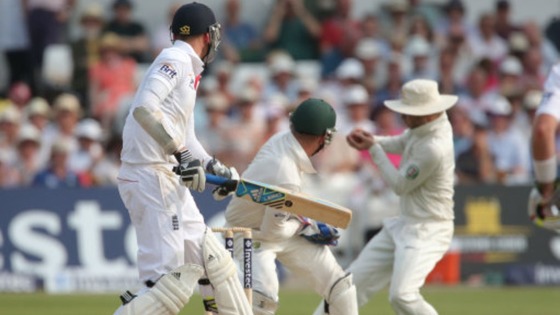 Broad has since been criticised for not walking, but the all-rounder thinks the whole situation was blown out of proportion.
"My first comment on that whole incident is I could name you 18 or 19 players who played in an Ashes series who nicked it and did not walk," Broad told the BBC.
"We could be here all day if I named players from the past, and I am trying to think of someone in the modern game who is consistently a walker."
"It is a really interesting debate and something that got blown so out of proportion, maybe because the Australians were frustrated they had wasted two referrals."
"It was an important moment in the game because, let's be honest, if Belly and I had not put on those runs, we would not have won the Test match, so we would only have won 3-1 or something."
The England and Wales Cricket Board have named former Leicestershire County Cricket captain and batsman James Whitaker as chairman of selectors, following Geoff Miller's resignation.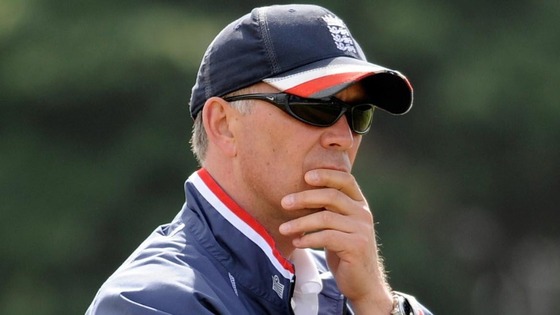 The former England cricketer, who has been a selector for the past five years, will begin his new role on New Year's Day. The ECB have also appointed ex-England wicketkeeper Paul Downton to the role of managing director of the national side.
Whitaker spent his whole career with Leicestershire, captaining them from 1996 until his retirement in 1999.
Load more updates
Back to top