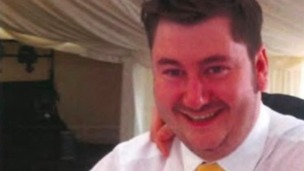 Police in Northamptonshire spent last night re-tracing the steps of a man found dead in a churchyard last week.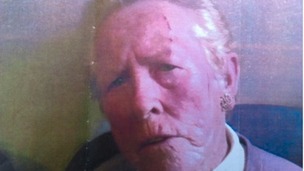 The man found guilty of slapping 81-year-old across the face in a road rage attack has been sentenced to four months in prison.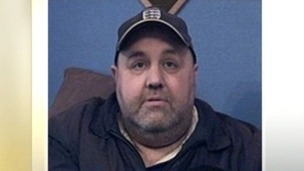 Four people in Worcester have been arrested in connection with the murder of convicted paedophile Andrew Heath.
Live updates
A "large" man caught on camera is being hunted by police for stealing from a pensioner at a home in Birmingham.
The man is suspected of carrying out a distraction burglary at a sheltered accommodation home in Wretham Road, Lozells.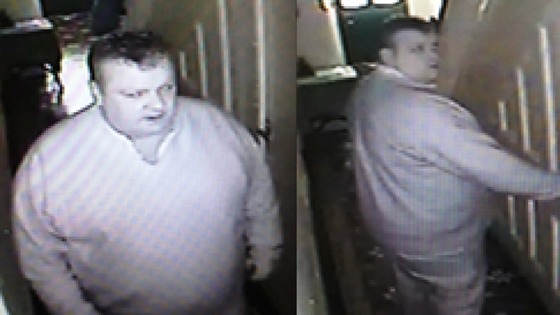 Police believe he arrived at the home at around 1.30pm on September 29. He convinced a patient with dementia to let him in, before asking an 87-year-old man to lend him a notepad so he could write a note to the manager.
CCTV footage appears to show him searching through the man's coat pockets while his back was turned, making off with a wallet containing £160 cash.
Aged in his 30s or 40s, police say the man was white, around 5ft 9ins, with a "very large fat build".
Armed bank robbers jailed
A senior police officer who helped put three armed robbers behind bars for smashing their way into a Warwickshire bank with a digger has welcomed their 40-year sentence.
Karl White, James Kennea and Leigh Barry have been jailed for a total of 40 years and six months for a string of robbery offences, including a raid on HSBC in Atherstone.
Det Insp Rob Harris said they were "dangerous" men who had been "motivated by greed".
These were a group of dangerous individuals motivated by greed who would stop at nothing to try and steal cash.

They were clearly intent on using extreme force, which included the use of a firearm, and after their actions at the HSBC in Atherstone it is a miracle no one was hurt as the staff inside the building were only inches from the collapsing wall.
We conducted a long and complex investigation to bring these offenders to justice, so I am very pleased with the result.

These convictions should send a clear message that we will be tenacious in our investigations and do everything in our power to protect the public from this sort of offending.

I would also like to reassure the public that these types of incidents are rare, and overall crime rates are falling.
– DI Rob Harris, Warwickshire Police
Advertisement
Armed bank robbers jailed
Three armed robbers caused major damage to a Warwickshire bank when they ploughed through the back wall using an earth-moving digger.
Karl White, James Kennea and Leigh Barry have been jailed for a total of 40 years and six months for a string of robbery offences, including the raid on HSBC in Atherstone in June last year.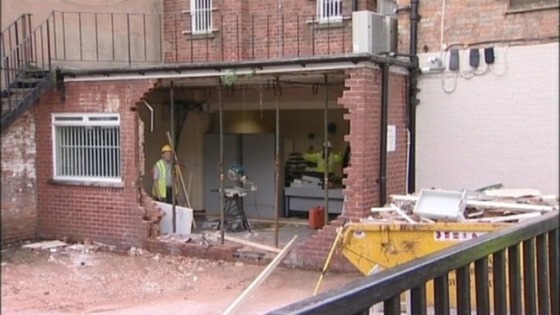 The digger had been stolen from a site in Leicestershire the day before the robbery, on June 11.
Four masked men - including the trio now behind bars - stormed into the bank through the hole in the wall. One of them was armed with a handgun.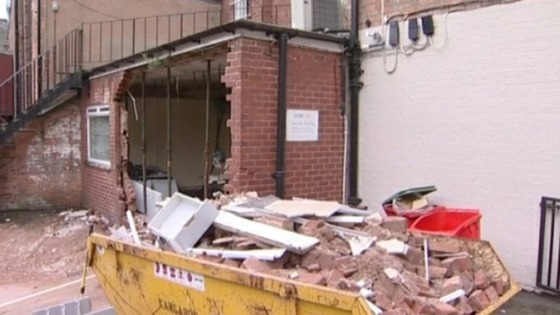 They escaped in a blue BMW which had been reported stolen from Birmingham the day before.
This broke down a short distance away - so they car-jacked a silver Corsa, forcing a woman and her young child out of the vehicle and driving off in it.
The Corsa was found abandoned nearby shortly before 1.30pm.
Armed bank robbers jailed
Three men who used a digger to smash their way into a bank have been sentenced to a total of more than 40 years behind bars.
Karl White, James Kennea and Leigh Barry stole an earth-moving digger from a site in Leicestershire and used it to break into the rear of the HSBC in Long Street, Atherstone, Warwickshire.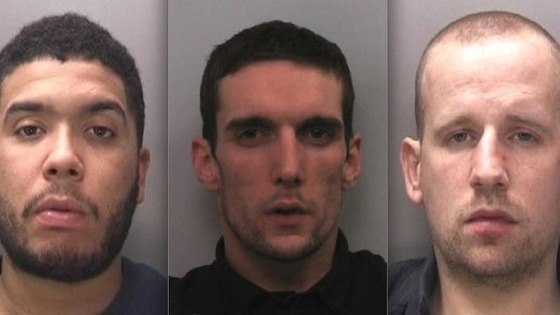 Armed with what looked like a gun, four men - including the three men now in jail - stole around £6,000 from the building during the raid in June last year.
And when their stolen BMW escape car broke down, they hijacked a new one, forcing a mother and child to get out of their car.
White, aged 27, of Marie Close, Atherstone, and Kennea, 27, from The Radleys, Birmingham, were each sentenced to 18 years in prison for conspiracy to rob the bank, plus 10 years for conspiracy to rob G4S personnel and six years for possession of an imitation firearm, to run concurrently.
Barry, 28, of Ely Close, Birmingham, was sentenced to three years for aiding and abetting robbery, plus 18 months for robbing a William Hill bookies in Erdington in April of this year.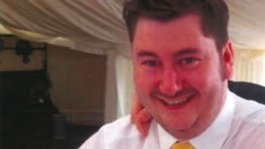 Police in Northamptonshire spent last night re-tracing the steps of a man found dead in a churchyard last week.
Read the full story
Crackdown on rogue traders
Bank and building society staff have save pensioners from losing thousands of pounds to con artists over the past two years, police have said.
It comes as West Midlands Police launches a fresh crackdown on rogue traders targeting elderly or vulnerable people, with staff at banks and building societies being trained to spot the signs.
RBS and the Tipton and Coseley Building Society are among the first to receive the special training.
Det Insp Neil Postins said banking staff had helped in a "large number" of cases in the past two years, and said he hoped the training would increase the number of crooks caught this way.
There have been a number of cases over the past two years where bank staff across the Black Country have alerted police to elderly customers withdrawing large sums of money.

When investigated we have found that they were withdrawing the cash under duress from robbers and even to pay fraudsters claiming to be police officers investigating financial crimes.

It was only down to the alertness of counter staff and their care for their customers that these would-be victims were protected, crimes prevented and criminals brought to justice.
– DI Neil Postins, West Midlands Police
Advertisement
Thousands of pounds worth of copper cabling has been stolen from fields in Shropshire.
The cables were cut from power lines in the Albrighton area in the early hours of yesterday. It was only discovered when families in Woodhouse Lane and Rectory Road realised their power was out.
A set of ladders used by the thieves was discovered at the site and are now being examined by forensics experts.
A West Mercia Police spokesman said:
In addition to the obvious problems and danger the theft of this cabling causes, the value of the copper wire stolen could be several thousand pounds when you consider how much it will cost to replace.

We are very keen to hear from anyone who may have seen anything suspicious in this part of Albrighton that could be linked to these thefts, and would also remind people that thefts of this sort are extremely dangerous.
No matter how knowledgeable you believe you are, stealing copper wire or cabling from 'live' power lines is incredibly dangerous and could result in the most serious of outcomes for the thief.
Crackdown on rogue traders
Cruel con artists who target vulnerable pensioners are the focus of a new crackdown by police.
Building society staff in the Black Country are being given police training on how to spot the signs which indicate an elderly or other vulnerable person is being scammed.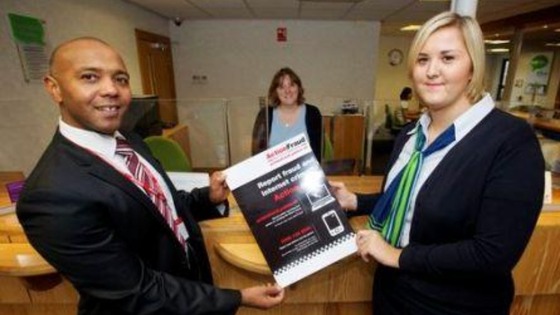 West Midlands Police's specialist Economic Crime Unit visited the Tipton and Coseley Building Society to chat about what can be done to stop the thief in their tracks.
It comes after police revealed last month how two pensioners in Birmingham and Solihull were tricked out of £25,000 each by three rogue traders posing as pest control officers.
The victims forked out thousands of pounds each week, taking the money from their savings accounts, in the belief the trio were ridding their homes of vermin.
The money has never been recovered.
A "predatory" police officer has been sacked from West Mercia Police after being jailed for sending inappropriate text messages to crime victims.
PC Jordan Powell, aged 31, was dismissed without notice at a special case hearing chaired by Ch Cons David Shaw.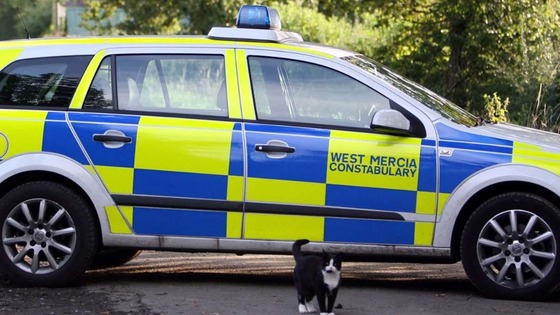 He was jailed for 15 months in September after admitting three charges of misconduct in a public office.
He sent explicit texts to a victim of domestic abuse and another female crime victim, who he met through his job, before entering into a physical relationship with one of them while on duty.
Dep Ch Cons Simon Chesterman said while most officers were honest and hard-working, behaviour such as this had the potential to seriously damage the reputation of the force.
"The outcome of this case highlights the serious nature of the deliberate, calculated and predatory conduct involved and should act as a reminder to all officers and staff of the importance of maintaining professional boundaries at work," he added.
Powell joined West Mercia Police in October 2004 and received a written warning in 2008 for an inappropriate relationship with a female victim of crime.
Powell was suspended from duty in July last year after the latest incidents were discovered.
Jail for pensioner's attackers
A pensioner attacked and robbed in her own home has welcomed the 10-year sentence of the distraction burglar who stole from her.
Sandra Mowbray, aged 43, from Oldbury, tied up the 91-year-old and gagged her with a tea towel while she searched her house.
The woman, who lost a lot of blood from a head wound when Mowbray pushed her to the floor, said the experience had been "very frightening".
I am pleased that the sentence given by the court has taken into account the brutal way that this woman attacked me.

It was very frightening and I am glad she will not be able to do this to anyone else for the foreseeable future.
Although I received a nasty injury, I am thankful that I am fully recovered and determined that this will not stop me from being independent and living in my own home.

The police and my family have been very supportive, so I am very lucky, but I am a lot more careful now.
Load more updates
Back to top