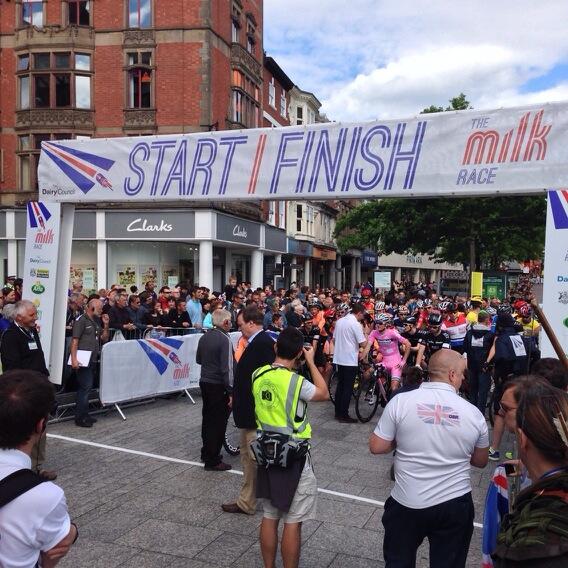 Advertisement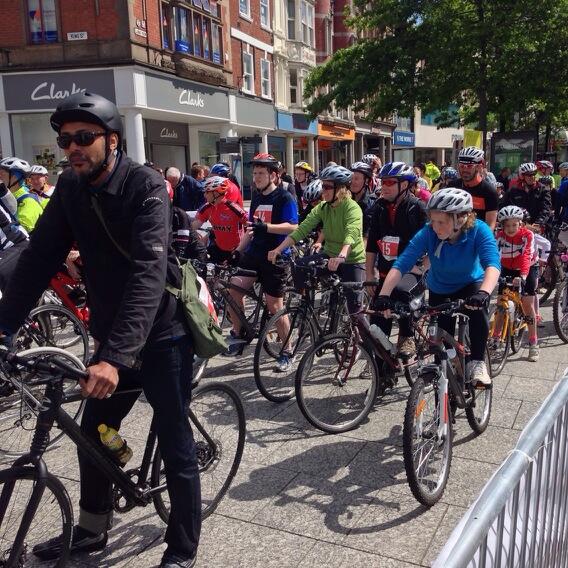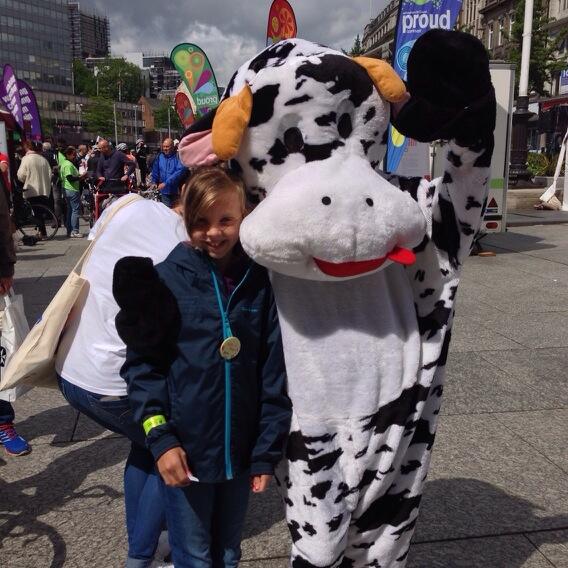 Here come the boys!. The elite riders including @ed_clancy are warming up. Get down to Old Market Square to see the start at 4pm!
Olympic Gold medalist Ed Clancy is among the riders currently warming up for the men's elite race in Nottingham.
Clancy is a four time World Track Cycling champion and is a reigning Olympic champion in the Team Pursuit.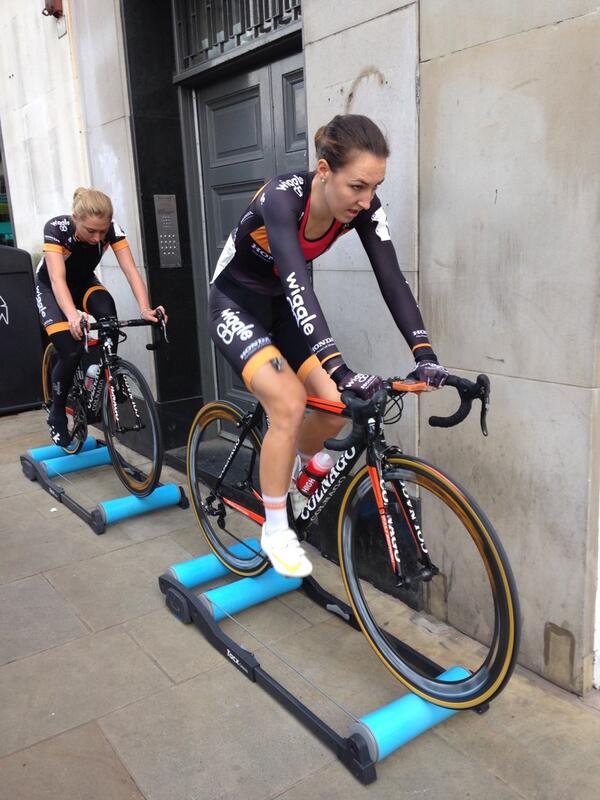 Olympic Gold medalists Laura Trott and Dani King have been competing at The Milk Race in Nottingham today.
The event - which sees the great and good of world cycling compete in elite events, alongside other activities for the public - kicked off in Nottingham's Market Square this afternoon.
Laura Trott is the reigning Olympic and European champion in the Team Pursuit and Omnium disciplines.
Dani King is also an Olympic Team Pursuit champion, which she won with Trott when the pair helped set a world record at London 2012.
Advertisement
The Milk Race returns to Nottingham today, with the city centre being transformed into a 1.2km racing track for the second year in a row.
The race was the most prestigious cycling event in the British calendar for over 30 years, until it was abandoned for two decades until it was resurrected in 2013.
Spectators can watch elite cyclists, enjoy public rides and a number of activities in The Milk Race Village.
In the past, some of the most successful road cyclists have taken part in the event.
The Pearl Izumi cycle race is coming to Stoke-on-Trent today, and it will be the first time the city has hosted the start of the series.
Big names like double Olympic gold medallist Ed Clancy, Kristian House and Yanto Barker are expected to be among those contest the race.
It will be the first of several elite city centre cycling races being shown on ITV4. It has run for the past six years in Stoke-on-Trent, attracting thousands of spectators, but this is the first time the city will host the opening of the series.
The high-profile 'Milk Race' will return to Nottingham in May. The cycling event relaunched in the city last year after a 20-year absence. This year's race will be held on Sunday 25th May.
The father of Lincolnshire schoolboy Ryan Smith, who was left in a coma for four months after a cycling accident, will talk to students later about the importance of wearing a helmet.
Mark Smith has petitioned to force cyclists to wear a helmet, but was unsuccessful in getting MPs to bring in tougher new rules.
Ryan Smith was 16 when he was knocked off his bike riding to his summer job in Grantham. He woke up from his coma in November four months after his accident.
Load more updates