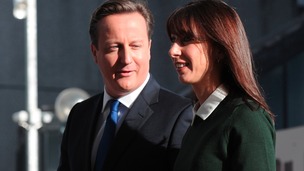 Thousands of delegates have arrived in Birmingham for the annual Tory party conference.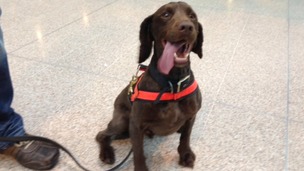 Four-year-old sniffer dog protects Birmingham's ICC against threats ahead of the Conservative Party Conference.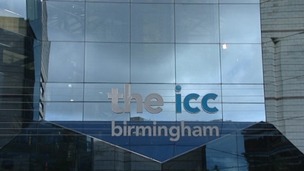 The Conservative party conference in just over a week, is set to bring an estimated £16.5 million for business in the city.
Live updates
Villa captain retires
Prime Minister, David Cameron, has tweeted following the news that Stiliyan Petrov has retired as Aston Villa Captain.
Brave statement from Stiliyan Petrov as he announces retirement from football and setting up a new foundation #AVFC #Petrov
– David Cameron, Twitter
The Prime Minister has paid tribute to Sir Alex Ferguson - and suggested he could now help to make "life a little easier" for Aston Villa.
The Manchester United manager announced earlier today he is retiring, after 26 years in charge. David Cameron, who is a Villa fan, said Ferguson's contribution to football has been exceptional.
Advertisement
Cameron in the Midlands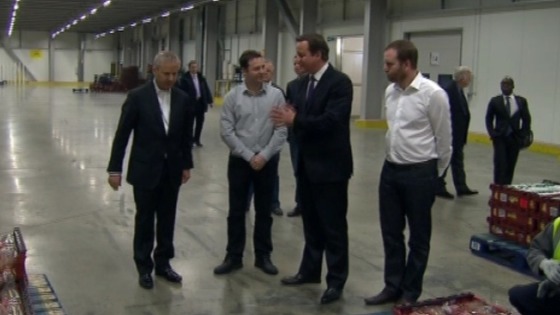 Following on from his visit to Nuneaton this morning, David Cameron has also visited the new Ocado hub at Dordon in Warwickshire.
The £215m hi-tech distribution facility, which delivered its first customer orders in February 2013, has capacity to service 120,000 customer orders per week currently, increasing to over 180,000 orders per week.
The new facility will generate over 3,000 jobs in the area, more than previously provided by the former Birch Coppice colliery on which the 35 acre site is located.
Cameron in the Midlands
David Cameron spoke to ITV News Central in Nuneaton this morning as he launched the local election campaigns. We also managed to ask him about Aston Villa's recent misfortune. Watch his response.
Cameron in the Midlands
The Prime Minister was in Warwickshire today to talk about the key issues affecting voters in the upcoming local elections. But David Cameron also gave a glimpse into his thoughts on one of his other passions today - Aston Villa.
With the club in difficult times, ITV News Central asked the Prime Minister if he was concerned about Villa staying up this season. Smiling, after a moment to think, he replied simply: "I'm sure it'll be alright in the end".
Cameron in the Midlands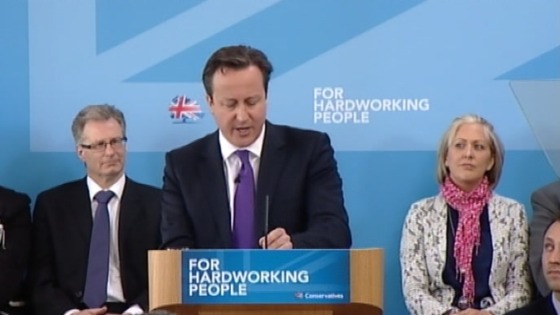 Speaking in Nuneaton, the Prime Minister said his party's main priorities were focusing on local services and keeping council tax down. Labour has already launched its local election campaign. Campaign launches by the Liberal Democrats, the Green Party and UKIP are also getting underway.
Advertisement
Cameron in the Midlands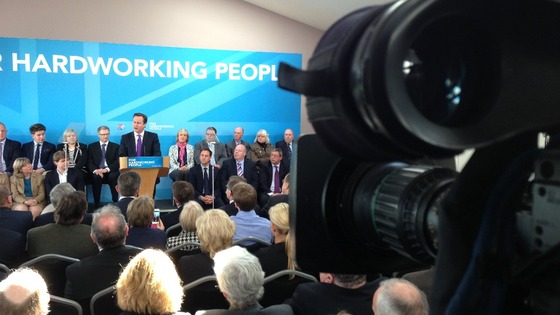 The Prime Minister is giving a speech in Warwickshire this morning to launch the Conservative party's campaign for the English local elections.
Speaking to party members in Nuneaton he said it was great to be back in Warwickshire after visiting previously for election campaigns in 2005 and 2008.
He said he was happy to be launching his party's election campaign 'slap bang in the middle of Britain'.
He also paid tribute to Lady Thatcher.
Voting will take place on May 2nd for county and unitary authorities in England.
Lady Thatcher's funeral cost
National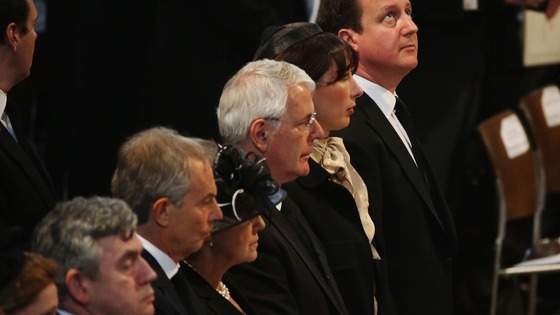 Former Prime Ministers and their spouses at Baroness Thatcher's funeral Gordon Brown, Tony Blair, Norma Major, John Major, Samantha Cameron and Prime Minister David Cameron.
Lady Thatcher's funeral cost
National
Prime Minister David Cameron will read at Baroness Thatcher's funeral on Wednesday after she left instructions for him to do so.
Lady Thatcher laid down plans on how the service - which will take place at St Paul's Cathedral - should proceed.
ITV News Political Correspondent Alex Forrest reports:
PM visits Midlands
The Prime Minister says the reaction of some people to the death of Margaret Thatcher is 'pretty distasteful'.
Speaking on a visit to Rolls Royce in Derby, David Cameron said he thought most of the country mourned her loss. Phil Brewster reports.
Load more updates
Back to top