David Cameron is hopeful that the new runway extension at Birmingham Airport will provide a major boost to the economy of the West Midlands.
The runway will provide 4,000 jobs in Birmingham along with another 4,000 in the supply chain.
Prime Minister, David Cameron, is set to announce 8,000 new jobs at Birmingham Airport later today.
The jobs come as a result of a 40 million pound runway extension due to be operational next month.
Half of the jobs will be created on site and the other half will be within the supply chain.
Advertisement
The Prime Minister will be in the West Midlands today to outline the government's long-term economic plan. David Cameron will explain how he hopes to cut the deficit, taxes and improve the education system.
He is expected to say the government is on track to have created two million apprenticeships over the course of the Parliament, giving more young people the chance to develop new skills that will help them secure their futures.
On a visit to a flood-hit region of Worcestershire today David Cameron said that spending on flood defences has been 'increased'.
The Prime Minister sat down with residents in Upton-upon-Severn to discuss the flooding which has affected the area three times since Christmas.
Last week, the Government pledged £10million of help to businesses affected by the floods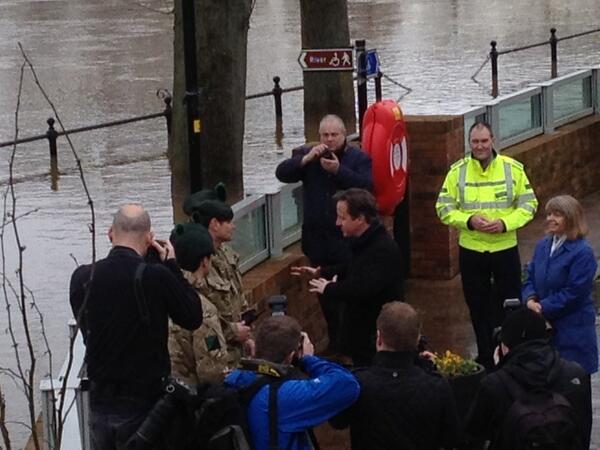 Advertisement
A great example of the military helping with floods: running a shuttle service on flooded roads in Upton-upon-Severn. http://t.co/L6PjaHQ421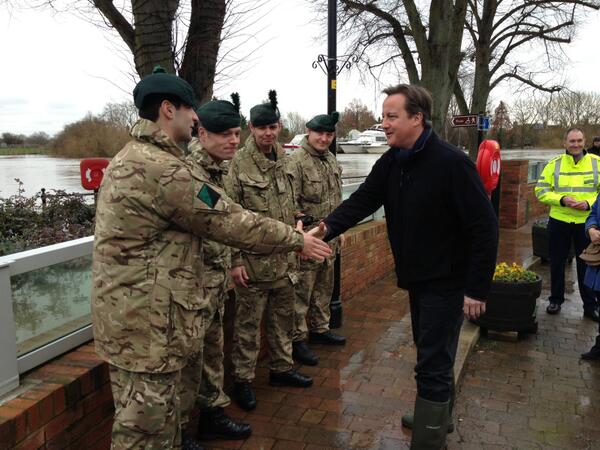 David Cameron will try to visit every flood-hit area around the country to "try and learn lessons" from the crisis.
Speaking in one of the worst affected areas in Upton-upon-Severn, Worcestershire, Mr Cameron said: "I'll try to get to every part of the country that's been affected so that we can learn all the lessons."
The Prime Minister, who earlier described the floods as a "tragedy", defended the Government's response to the crisis, adding that the Cobra emergency committee had been meeting since water levels started rising before Christmas.
The Army were deployed to Upton-upon-Severn after the town was cut in two by floodwaters, only after the damage had already been done.
The Prime Minister has met people battling the floods in Worcestershire today.
David Cameron sat down with residents to talk about how the area has been flooded three times since Christmas and what they are doing to cope with the situation.
It comes after he pledged £10million of help to businesses hit by the flooding.
Load more updates