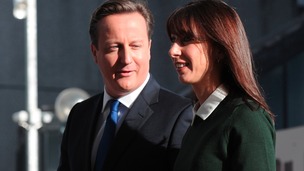 Thousands of delegates have arrived in Birmingham for the annual Tory party conference.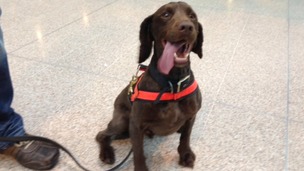 Four-year-old sniffer dog protects Birmingham's ICC against threats ahead of the Conservative Party Conference.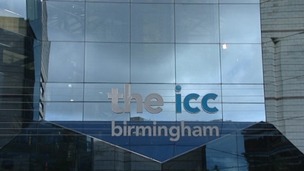 The Conservative party conference in just over a week, is set to bring an estimated £16.5 million for business in the city.
Live updates
Lady Thatcher's funeral cost
National
Prime Minister David Cameron will read at Baroness Thatcher's funeral on Wednesday after she left instructions for him to do so.
Lady Thatcher laid down plans on how the service - which will take place at St Paul's Cathedral - should proceed.
ITV News Political Correspondent Alex Forrest reports:
PM visits Midlands
The Prime Minister says the reaction of some people to the death of Margaret Thatcher is 'pretty distasteful'.
Speaking on a visit to Rolls Royce in Derby, David Cameron said he thought most of the country mourned her loss. Phil Brewster reports.
Advertisement
PM visits Midlands
PM visits Midlands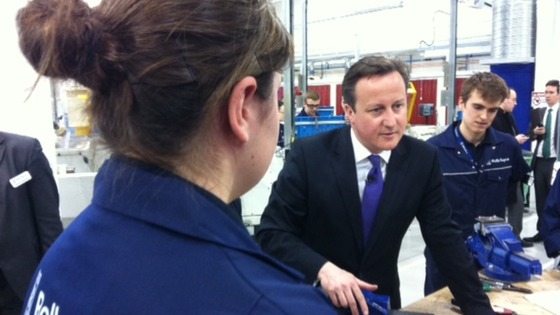 PM visits Midlands
Politics will resume today following the death of Margaret Thatcher as the Prime Minister visits the Midlands as he resumes his local election campaign.
It has been confirmed there will be no Prime Minister's Questions next Wednesday because of Baroness Thatcher's funeral.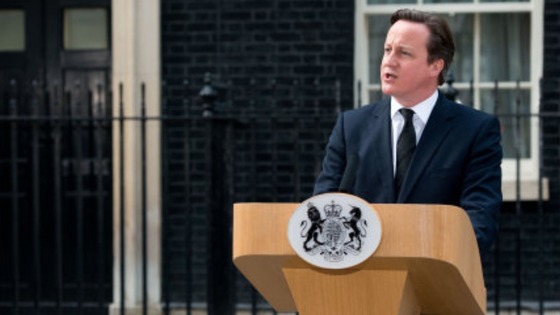 Loughborough students win PM's award
Following the achievement of Loughborough Students' Action Group becoming the latest winners of David Cameron's Big Society Award, the Chair of the group has spoken of the action's joy.
Winning this Big Society Award is indescribable - it's something I've always believed in and I believe that Action embodies. There's a hundred and one reasons why people volunteer but at the end of the day, we like to think that our volunteers do it because they genuinely care.
– Billy Marsh, Chair of Loughborough Students' Action Group

Last year, the group recruited over 2,300 volunteers equating to 19,000 hours of time and £120,000 at minimum wage.

The Award was created to recognise and celebrate individuals, groups or organisations doing exceptional work in their community.
Advertisement
Loughborough students win PM's award
Students from Loughborough have become the latest winners of David Cameron's Big Society Award.
Loughborough Students' Action Group, which was set up in 1997, helps to inspire and harness the volunteering power of students across Loughborough. Last year they helped over 2,000 students to give something back to the local community.
In the last year the group have made a number of achievements:
Recruited 2,303 volunteers equating to 19,000 hours of time and £120,000 at minimum wage.
Raised over £70,000.
Overseen over 40 regular projects and 130 one-off projects
For more information about the Big Society Award, click here.
National
Incentives which mean it is better for NHS managers to allow standards of care at hospitals to fall rather than admit they are failing led to the scandal at Stafford Hospital, a health service expert has said.
In an interview with the Daily Telegraph, Roger Taylor, co-founder of the health information service Dr Foster, said every incentive in the NHS system pushes NHS chief executives to "cut costs" and "cross (their) fingers".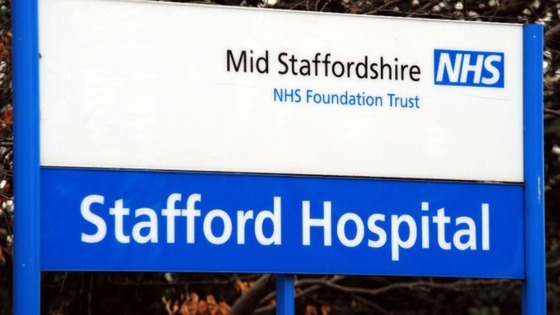 "As an NHS chief executive in that situation, you could simply overspend and breach your targets - and quite likely lose your job.
"You could try to argue to reorganise services but you are likely to face considerable opposition from both clinicians and the public.
"Or you can just cut costs, cross your fingers and hope that no one notices if the standards of care deteriorate."
His warning comes ahead of tomorrow's publication of a report into the scandal at Mid Staffordshire NHS Foundation Trust between 2005 and 2009, during which up to 1,200 extra deaths may have occurred.
National
Conservative MP for Peterborough Stewart Jackson has taken to Twitter to criticise the Prime Minister's plans to support gay marriage but to delay a tax break for married couples:
I wonder who's advising Cameron at the moment? His political strategy - no to marriage tax breaks and yes to gay marriage - stinks.
HS2 project condemned by MPs
Calendar
The Prime Minister says the money to pay for HS2 will need to come from 'a balance' between the Government and 'the train user' - but expensive tickets are necessary for 'Britain to be a success'. See the full interview above.
Load more updates
Back to top