Live updates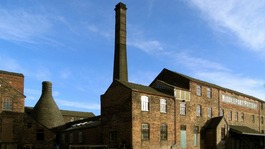 Planning permission has been given the go-ahead for the restoration and regeneration of the world-renowned Middleport Pottery site.
Read the full story
Man Unconscious In Car
Police are appealing for witnesses after an unconscious man with a puncture wound was found in his car, in Denby.
The man was found outside One Stop Shop on Derby Road at 10am on Friday 25th May after concerned members of the public notified police after the man remained still for more than an hour.
Police found the 50 year old man in his 4x4 to be unconscious with a puncture wound to his back.
He was transferred to Royal Derby Hospital, where he remains in a stable condition.
Advertisement
Back to top