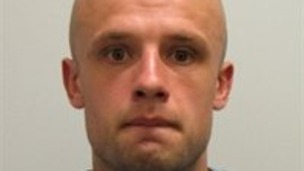 A man who set somebody alight has been jailed for 14 years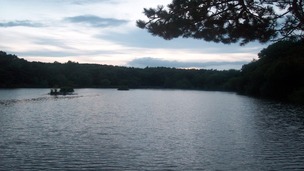 After a dry and fine day expect to see rain on Wednesday night. It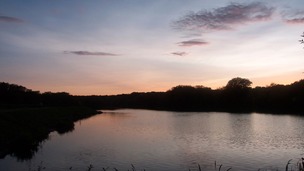 Low pressures pushes it way in on Sunday bringing with it several fronts and some showers just in time for Bank Holiday Monday.
Live updates
Police updates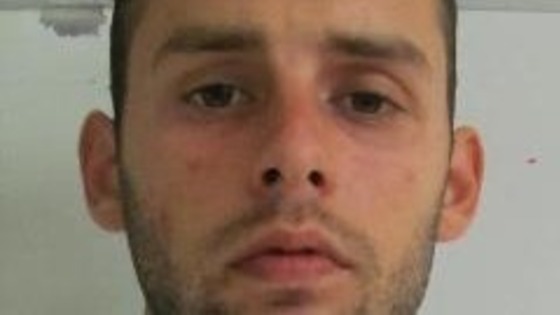 Police are on the hunt for a convicted robber who has escaped from prison.
Andrew Keith Taylor ran away from HMP Sudbury today.
The 25-year-old was sentenced to 88 months imprisonment last year.
His last known address was in Sheffield and he has links to Leicestershire, Derbyshire, Lincolnshire, South Yorkshire and Nottinghamshire.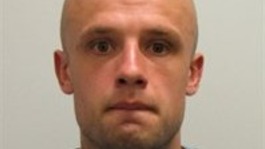 Advertisement
Funeral for murdered Derbyshire student Neil Dalton
Neil Dalton's hearse has arrived outside St Peter's Church in Belper for his funeral.
The 22-year-old Derbyshire student was stabbed to death in Borneo earlier this year.
More than 500 people are thought to be attending his funeral.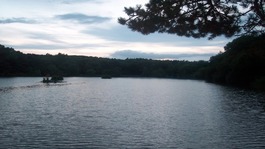 Funeral for murdered Derbyshire student Neil Dalton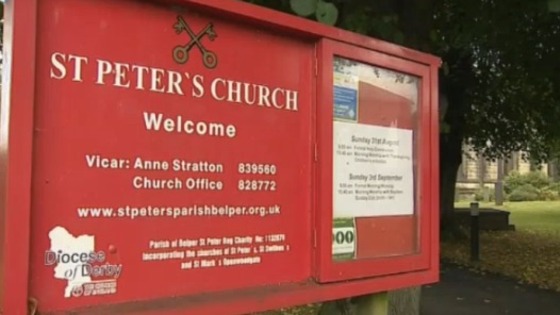 The vicar of St Peter's Church in Belper has paid tribute to murdered Derbyshire student Neil Dalton ahead of his funeral service today.
The 22-year-old was stabbed to death in Borneo earlier this year.
Reverend Anne Stratton talked about Neil's charity work, and said that funeral donations would be given to the Anthony Nolan Trust, a charity close to his heart.
"Neil was a young man who has lived a very good life in the short years he has had.

"One of the things I've been really impressed with is the number of things he's been involved in. Charity work of all sorts.

"He just seems to have been a really nice, likeable, busy, active young man. "The eulogies just said he was good fun, he loved playing cricket, football - any sport you could think of.

"Raising money and caring for other people was just part of who he was."
– Reverend Anne Stratton, vicar of St Peter's Church in Belper
Derby fireworks company dazzles in global contest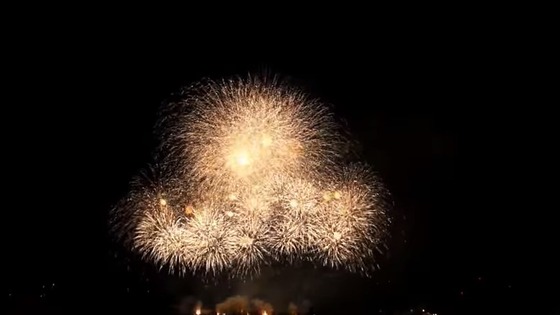 A Derby fireworks company burst into first place at an international competition with its dazzling display.
Proud staff at Pyrotex Fireworx on Mill Street in Derby have come home from Monaco with the title of International Musical Fireworks Champion of Champions 2014.
A team of 15 staff competed against three of the world's premier fireworks companies who were invited to present a 25-minute "pyromusical" display.
The display featured 6,000 fireworks and took eight months to prepare.
Advertisement
Bright future after A-level success for brothers who fled Syria
A teenager who fled conflict in Syria and came to Derby with his brother and father says he would be dead if he had stayed.
Nasr Ali recently earned top A-levels along with his brother Zaher, despite knowing no English when they arrived in 2007.
I would be dead if I had stayed in Syria. A lot of my family members have been killed in the conflict out there.

There was one village where many of them lived which was completely wiped out. In the area where we were living there has been a lot of fighting and bombs have been dropped so I have no doubt that I would have been killed.

If we had stayed in Syria our whole family would have been arrested, not just my father, we had to leave.
– Nasr Ali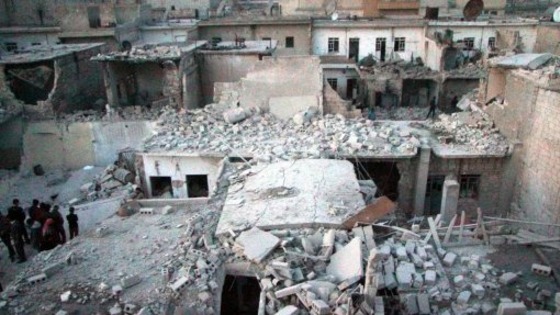 Nasr's father was a member of the Palestinian Democracy Union, which was in opposition to the Syrian Government.
He described one day when armed soldiers from the Government knocked on their door looking for his father.
My dad knew who it was, he knew by their knock, and he went out of the back door. The soldiers searched the house, they were carrying guns, and we told them we hadn't seen him for a long time so they left. We didn't know what was going on.

He was gone for weeks, then my mother's brother came and took her away so we were alone for a long time. We were very frightened.

Then my dad's brother, who lived next door to us, came and took us to where our father was, in hiding. Our father said we would be leaving Syria in two days time and we had to pack all of our stuff. It was scary but my father had been to the UK before and assured us we would have a good life there. He had applied for us all to be asylum seekers.I really wanted to come here but I also wanted to see my mum, we didn't know where she was and we haven't seen her for seven years, we still don't even know if she's safe.
– Nasr Ali
Bright future after A-level success for brothers who fled Syria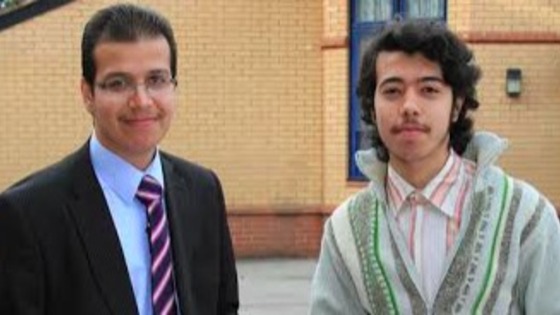 Two brothers who came to the UK after fleeing from conflict in Syria look forward to a bright future, after achieving top A-level grades.
Zaher, who is 20, and Nasr Ali, who is 18, arrived in Derby in 2007, without knowing any English, but still managed to earn a number of A grades at St Benedict Catholic Voluntary Academy.
Zaher also had to deal with being diagnosed with blood cancer last August, managing only 60% attendance at school, after being ill while undergoing chemotherapy.
He still managed two As and a B. His brother, Nasr, got three A grades. Both are now going on to study at university in London.
We were picked on a bit at primary school because we couldn't speak English but we had lessons and our language soon improved.

Our English got better and better at Saint Benedict and we felt like we were really welcomed here.

We've both worked hard for our A-levels and are really pleased with our results.
– Zaher Ali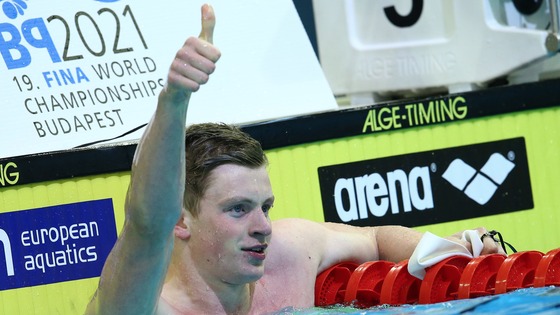 Uttoxeter's Adam Peaty has won his third gold medal in the pool at the European Championships in Berlin.
The 19-year-old, who swims for the City of Derby, won gold in the 50m breast stroke after breaking the world record for the event in the semis.
He can now add his newest medal to a trophy cabinet which includes two other golds in Berlin for the 100m breaststroke and the 4x100m relay.
Read more: Uttoxeter's Peaty breaks breaststroke world record
Nine-year-old boy drowned near Burton-on-Trent
We are heartbroken and devastated at the loss of our vibrant, happy, bubbly little man, Kai Joseph (ginge to all who knew him).

He was our ray of sunshine who brightened up the darkest day. We, as a family, are overwhelmed with the support of everyone in the close-knit village of Hatton and from people afar.

He was always out and about, whether it was fishing, taking his beloved dogs for a walk with his dad or just in the village. He would smile and put his thumb up to everyone.

RIP wee man.
– Lambe family
Load more updates
Back to top