Newcastle United's ambitions to replace John Carver were given a blow when former England boss Steve McClaren rejected the manager's role.
Read the full story ›
Royal Crown Derby has reported a surge in sales in its latest Royal Baby collection less than 24 hours after it went on sale.
Read the full story ›
Advertisement
Police are urging the public to help locate missing 60-year-old Michael Ronson from Derby.
He was last seen in Nottingham city centre late on Friday morning.
Mr Ronson is described as white with short grey hair. He is 6ft 1in tall and of proportionate build.
He has a distinctive black rose tattoo on the right side of his neck.
Steve McClaren has said he's determined to make up for missing out on the play-offs after a 3-0 loss to Reading.
"I'm really annoyed, angry, and frustrated about the last two months and am really determined to do something about it," he said.
"I'm not making a pledge, this is how I feel at the present moment. I'm under contract at Derby and I've said that all along. I've been questioned about all the speculation which has been going on for about six months.
"My intention is to sort this out. No one has told me otherwise and until somebody does, that's my determination.
"I'm angry, frustrated, I want to do something about it. I want to sit down with everybody next week, I think it's too raw, too early to make any kind of statement but what I say is what I mean."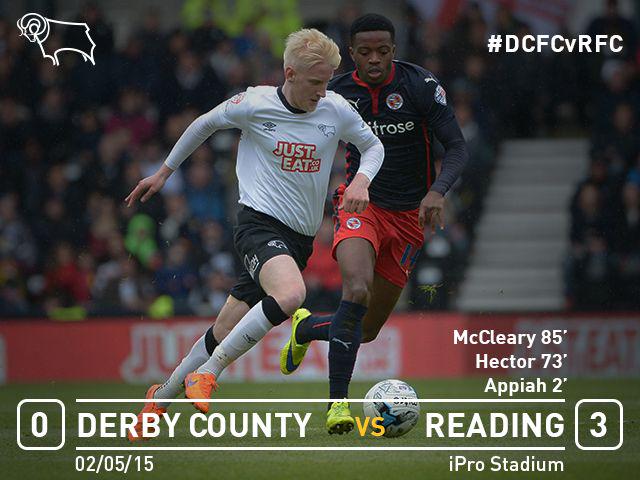 Derby have lost out on a play-off place after losing to visitors Reading by three goals to nil.
The rams were sitting in sixth place in the League Table going into the game.
They will spend another season in the Championship after their loss at the iProStadium this afternoon.
Derby manager Steve McClaren has vowed to attack against Reading as the Rams chase a Championship play-off spot.
Read the full story ›
Advertisement
See a selection of your spring pictures here. We love to see them, please send them to centralweather@itv.com
Read the full story ›
Paul Cummins, the Derbyshire artist behind the Tower of London poppy display, has announced his latest project will appear at the RHS Chelsea Flower Show 2015.
His 2014 installation Blood Swept Lands and Seas of Red appeared at the Tower of London in 2014.
This display will be a 8 metre high sculpture that will focus around Tulips.
The new sculpture has been inspired by tulips as well as the Dutch tulipomania of the 17th century, which saw single tulip bulbs exchanged for the price of houses. The sculpture comments on the marketplace, how we buy and sell commodities; how all objects acquire value and are traded, including flowers. Desirability and collecting are a large theme of my new works, and tulips will play a large role over the next year, so I thought that this would be the perfect place to showcase my art."
– Paul Cummins
There are signs that thefts of lead from churches in Derbyshire may be back on the rise.
ITV News Central has learned that there have been as many reported cases in the county so far this year as there were in the whole of last year.
It comes as police search for the gang responsible for stealing lead worth more than £20,000 from one of the oldest churches in Derbyshire. Peter Bearne reports.
It looks like the this weekend will be wet, with some heavy showers, as low pressure dominates. Will there be any bank holiday sunshine?
Read the full story ›
Load more updates