The actress and director said she will miss a series of events for her new film Unbroken in the next few days due to the illness.
Read the full story ›
A Magistrate who posted a picture on Twitter of himself holding an AK-47 has been removed from his role.
Ajit Singh Atwal worked as a Magistrate in Derby.
"Mr Ajit Singh Atwal JP, a Magistrate assigned to the Derbyshire Bench, uploaded photographs of himself holding an automatic weapon, which is illegal in the UK, on his twitter account. The photographs were deemed by a Conduct Panel to have brought the magistracy into disrepute. This decision was then later upheld by a Disciplinary Panel. The Lord Chancellor and the Lord Chief Justice concluded that this behaviour amounted to serious misconduct and have removed Mr Atwal from the magistracy."
– A spokesperson for the Judicial Conduct Investigations Office
Advertisement
Police have released CCTV footage of two people they want to speak to about the theft of a Poppy Appeal collection box from a fast food restaurant in Derby.
A man and a woman walked into Subway in The Spot at around 5:40pm on Friday 7 November.
The man is seen taking the red tin from the counter, before putting it under his jacket.
The man is described as white, about 5ft 8ins, of medium build and was carrying a black umbrella. The woman is described as white, of large build, and at the time of the incident had dyed red hair.
Severn Trent customers in Derbyshire will see their water bills fall by 5% by 2020.
The water regulator Ofwat ruled that the average amount the company can charge should fall by £17 - from £333 to £316.
Severn Trent had requested that bills come down by 4%.
Isabella Peatfield, from Mappleton, died in the disaster while her family were on holiday in Sri Lanka.
Read the full story ›
The Met Office have issued weather warning across the Midlands. Overnight from Thursday to Friday there will be strong and gusty winds.
Read the full story ›
Advertisement
The Mayor of London had a go at driving a tube train on a visit to Derby's Bombardier factory today.
The company is building dozens of new trains for the London Underground, and Mr Johnson was keen to give one of them a test drive.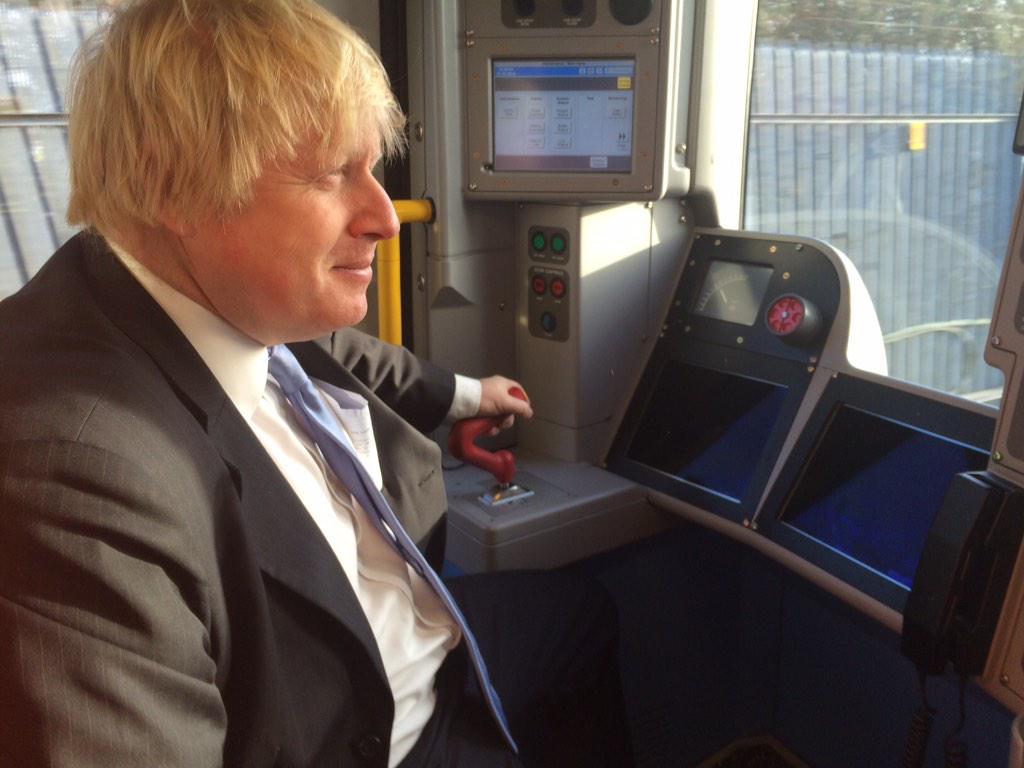 Boris Johnson has arrived at the Bombardier factory in Derby to inspect the progress on trains being built for London's Crossrail project.
The contract with Transport for London is worth £1.3bn.
Bombardier is delivering 65 nine-car trains for the east-west rail link in the capital.
The project is due to open in 2018.
London Mayor Boris Johnson is visiting Bombardier in Derby to see progress on the trains being built for the capital's Crossrail project East-West rail-link.
The contract with Transport for London is worth £1.3 billion.
The deal secured 840 UK manufacturing jobs including 80 apprenticeships
Load more updates