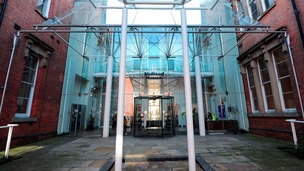 A timeline looking at more than a year of criticism and crisis at the Al- Madinah free school.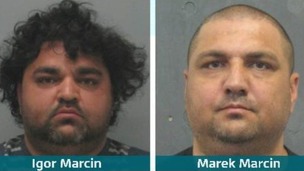 Two men, who admitted trafficking 12 men from Eastern Europe to Derby, have been sentenced to a total of more than seven years in prison.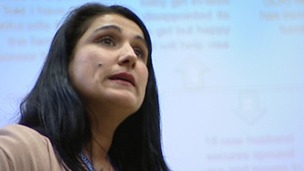 A forced marriage and honour abuse charity wants to start a pilot project at Midlands schools, to help teachers spot the warning signs.
Live updates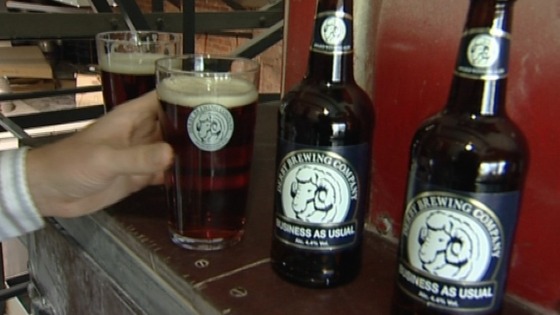 A Derby brewery will be celebrating its 10th anniversary by going for 'Best in Britain' at one of the UK's biggest beer festivals.
The Derby Brewing Company will submit its craft beer 'Jenny's Porter' at the National Winter Ales festival being held in the city for the first time today.
Police searching for a missing 20-year-old have released CCTV of his last known movements. It is two weeks today since Nadish Kunwar was last seen at his home in Derby.
He told his family he was going out in Derby on Friday 31 January, but he has not been seen since.
The CCTV shows Nadish walking along St Helen's Street and then along a footpath that runs between Ford Street and Bridge Street.
Nadish, who is Nepalese, was wearing a black jacket, red and black checked shirt, dark jeans and black trainers with white soles. He is about 6ft tall with short hair.
Advertisement
Al-Madinah secondary free school set to close
Parents of students at the Al-Madinah secondary free school in Derby have written an open letter to the Department for Education, demanding answers over the decision to close it down.
The letter, from the Parents & Friends of Al-Madinah School group, accuses the government of ignoring the wishes of parents, and of not putting the children first in any decision.
It goes on to say they believe the decision had been made before the new trust even took control of the school.
As parents we feel that you have not given sufficient time for the new trust to develop the school.

They were only in for less than a week before this decision was made.
We feel as a result of the timing of what has happened that a decision was possibly made a little while ago to close the secondary school and that you were waiting for the previous trust to step down before this decision was released.
500 children to mark centenary of WWI with dance project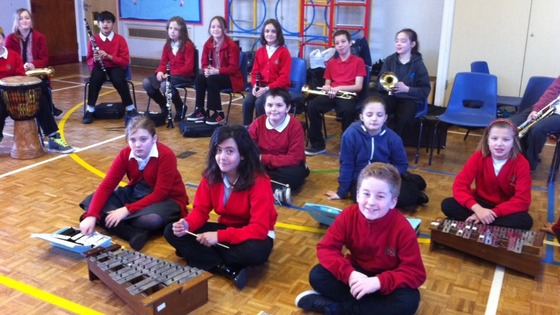 More than 500 children will be taking part in a music and dance project to mark the centenary of the First World War.
It is being run by East Midlands professional orchestra Sinfonia Viva, after receiving an £89,118 grant from Arts Council England.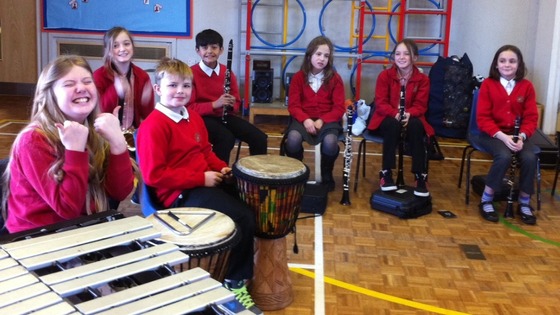 The project is called 'Dark Clouds are Smouldering into Red' and will bring together school and college students across the region.
Among the schools participating is Beckett Primary School in Derby, where children have been rehearsing today.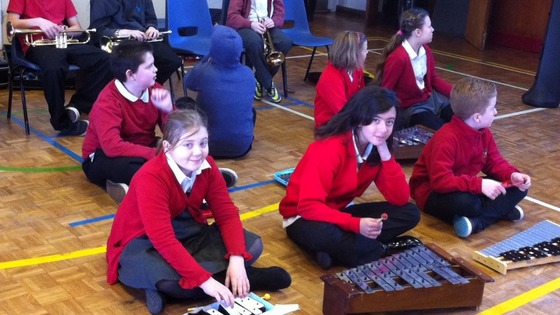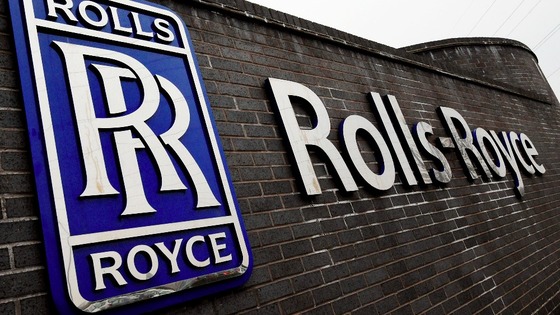 Two men were arrested today by the Serious Fraud Office (SFO) as part of an investigation into Rolls-Royce's dealings in Asia. Rolls-Royce, which has a major site in Derby, has declined to comment.
The SFO said in December that it had opened a criminal investigation into bribery and corruption allegations at the defence and aerospace group.
A year earlier, the company said it was co-operating with investigators after its own investigations identified matters of concern.
Twenty five arrests as officers swoop on suspected drugs dealers
Sixteen people suspected of being involved in a city-wide drugs operation have been arrested in Derby.
Dozens of officers swooped on 12 addresses across the city in an operation which began at 7am today, with the first nine people arrested as warrants were executed at homes in Cambridge Street, Leacroft Road and Shaftesbury Crescent, in Normanton.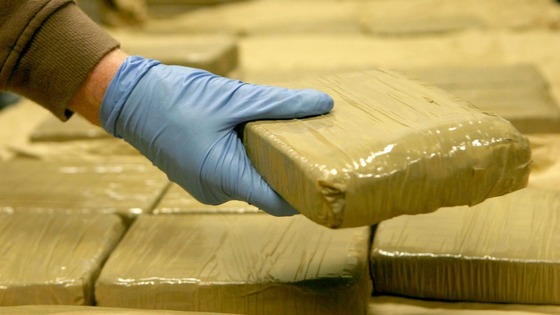 Seven more people were arrested during searches of homes in Reeves Road, Baseball Drive and Walbrook Road.
Of the 13 men and three women arrested during the joint operation between Derbyshire Police and the National Crime Agency, one has been bailed while investigations continue. The rest are still being questioned.
Officers seized suspected Class A and B drugs, possible stolen property and four dogs believe to be banned under the Dangerous Dogs Act.
Advertisement
Twenty five arrests as officers swoop on suspected drugs dealers
Nine people were arrested this morning as part of a police operation in Birmingham.
Police said they particularly focused on the Birmingham North area and this allowed them to pinpoint specific targets.
Twenty five arrests as officers swoop on suspected drugs dealers
West Midlands Police have posted dramatic footage of dawn raids across Birmingham, which led to the arrest of nine people this morning.
Twenty five arrests as officers swoop on suspected drugs dealers
Nine people have been arrested this morning as part of an early morning drugs bust.
More than 100 officers mounted dawn raids over three separate days in Birmingham. Police have said a total of 36 people were arrested on suspicion of drug dealing.
Quantities of class A and B drugs were seized during searches together with a substantial amount of cash.
The operation is called 'Birmingham No Deal' and required two years of planning. To ensure a successful operation police launched a huge intelligence gathering exercise together with a variety of tactics to target a number of people.
Twenty five arrests as officers swoop on suspected drugs dealers
Ten properties have been raided in an early morning drug busts in Birmingham.
More than 100 officers were involved in the operation. The raids predominantly took place in north and west of the city, in Handsworth, Aston and Erdington.
Load more updates
Back to top