A Derbyshire MP who admitted playing Candy Crush Saga on his iPad while in a parliamentary committee meeting has apologised.
Read the full story ›
A Derbyshire MP has admitted playing Candy Crush Saga on his iPad while in a parliamentary committee meeting.
The Sun published pictures of Nigel Mills playing the hit online game during a Works and Pensions Committee meeting, of which he is a member.
The paper quoted a source who said they had seen the Amber Valley MP playing the game over a period of two and a half hours.
There was a bit of the meeting that I wasn't focusing on and I probably had a game or two. I shouldn't do it but if you check the meeting I would say I was fully engaged in asking questions that I thought were particularly important in how we get the pensions issue right. I shall try not to do it in the future."
– Nigel Mills
Advertisement
This was the scene which met firefighters in Buxton when they attended a ruptured gas main in Buxton.
Emergency services were called to a wooded area close to Charles Street at about 12.20am this morning to reports of a fire.
Crews from Buxton assisted Gas and Electricity company overnight with fire involving Gas main - issue now resolved. http://t.co/XD23qFVv7e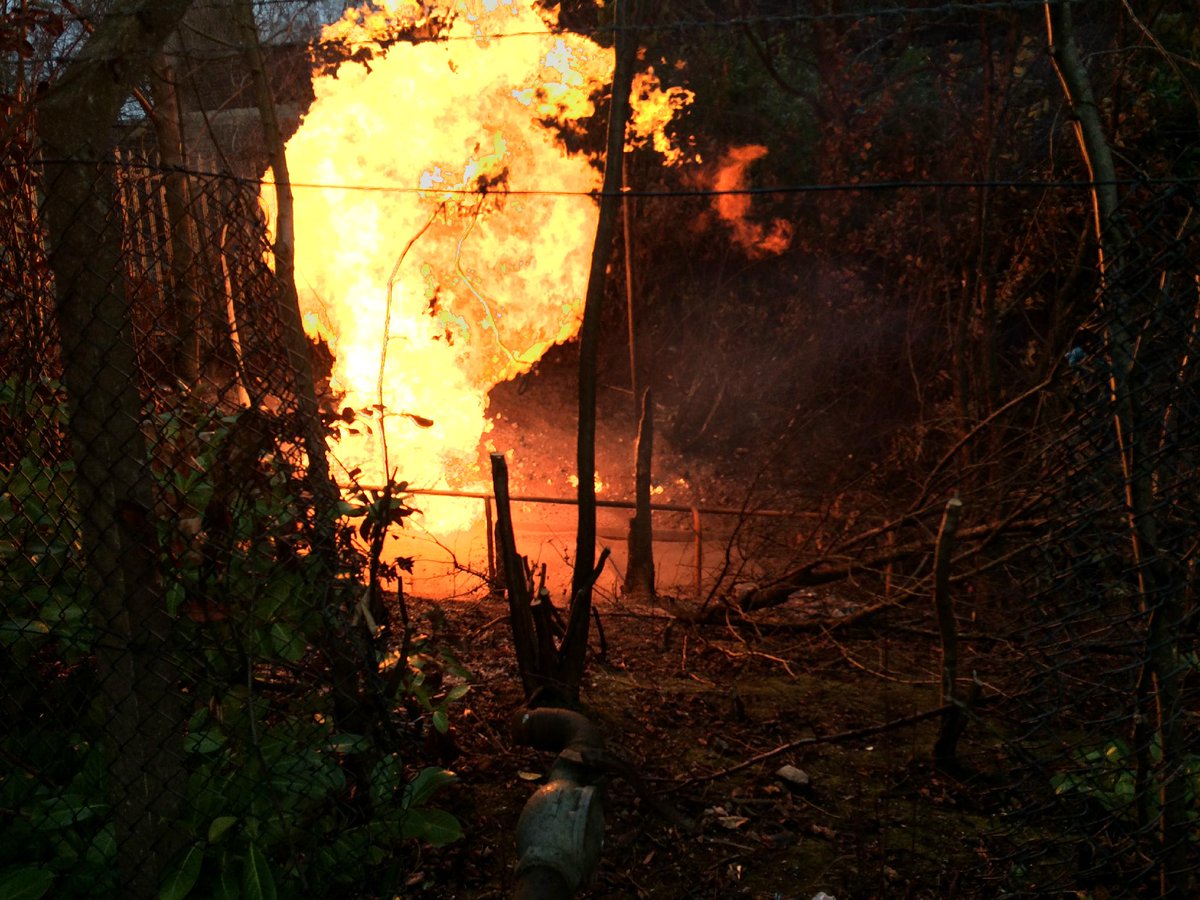 The road was closed for a time and the nearby Aldi store will also be shut today.
Firefighters say the incident has now been 'resolved'.
The family & friends of a missing man from Somercotes are searching areas around the River Derwent today.
30-year-old Ricky Hill, was last seen leaving the Royal Derby Hospital on September 23rd.
HIs family are searching the area around the river near the hospital today to try to find any clues into where he went.
A ruptured gas pipe which blazed fire into the air last night has closed a road in Buxton in Derbyshire.
Emergency services were called to a wooded area close to Charles Street at about 12.20am this morning to reports of a fire.
There they found the ruptured pipe which had caused a fire reaching several feet into the air.
Police say gas engineers are at the site working with the emergency services and there is not thought to be a risk to other properties. There is no evacuation in place.
The Aldi supermarket, which is near to the ruptured pipe, will remain closed today. There is also a partial closure to railway services in Buxton as part of the line passes close to the affected site.
A Derbyshire police spokesman said:
"There will be an impact on people driving into Buxton due to the site being in the town centre. Anyone planning to visit the Aldi store will not be able to and should plan alternative arrangements. "We apologise for the inconvenience this will cause and are working together with gas engineers and the fire service to get it sorted as quickly as possible."
– Derbyshire Police
Anyone who may be affected by the railway closure should check with the rail operator for any disruption.
Advertisement
A Derby-based entrepreneur who started his own multi-million pound firm on his kitchen table says small businesses are the key to the the country's economic success.
Today he and other business experts gave a masterclass at Derby Council House as part of Small Business Saturday, to people who're thinking of starting their own firms, as Mark Gough reports.
A man from Derby proved you are never too old to take the plunge after becoming the UK's oldest qualified scuba diver.
Rodney Fawell was awarded a scuba diving qualification after training with the East Midlands branch of the British Sub-Aqua Club (BSAC).
The 70-year-old from Kilburn was inspired by his 16-year-old grandson Daniel Smith's passion for the sport. Daniel wanted a dive partner so Rodney stepped in.
Retired from running his own business in selling mining equipment, Rodney said he tried scuba diving many years ago but thought he may be too old to learn now. Club members encouraged him to take up the water sport and he said he now loves diving.
His son-in-law, Daniel's dad, is also taking lessons. Daniel said diving altogether would be fantastic.
Small businesses are being given advice at a special event being held in Derby as part of Small Business Saturday.
Entrepreneurs will be given advice from existing businesses and banks at the Council House in sessions being held throughout the day.
Dean Jackson, who runs wetsuit design firm Huub Designs based in Sinfin, will be one of those giving advice.
His firm makes specialist suits for the triathlon market, was founded in 2011, and he says with help from investors in Nottingham and support from the City Council has helped him make his business a success.
Derbyshire Police say that the grandmother and seven-week-old baby reported missing in Derby have now been found safe and well and will shortly be reunited with their family.
Load more updates