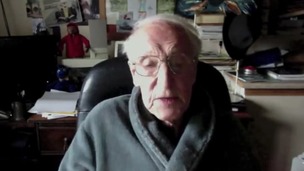 A British man who was once the most subscribed channel on YouTube has passed away at the age of 86.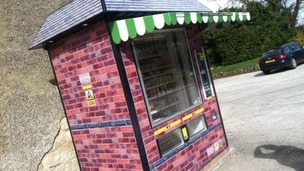 A giant vending machine installed in Derbyshire village. One of the reasons behind it was because the local village shop has closed.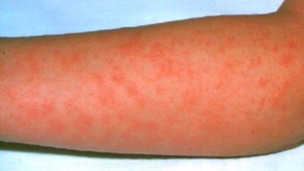 Public health officials from Derbyshire County Council are warning parents to look out for the symptoms of scarlet fever in their children.
Live updates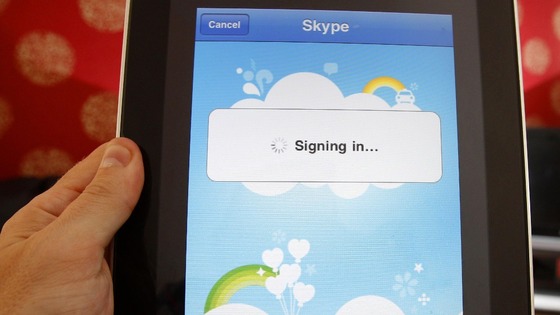 The Midlands will benefit from over £6 million to improve access to care in new plans outlined by David Cameron.
A £50 million pound access fund across the UK means people will be able to see their GP outside working hours and have the option to Skype, e-mail and instant message for consultations.
Two primary care centres will be developed in Birmingham which will trial the extended opening hours from 8am - 8pm seven days a week offering an extra 540 appointments each week.
While GPs in Derbyshire and Nottinghamshire will trial similar initiatives including telecare to help people manage their conditions at home.
Karen Helliwell, Director of Commissioning, NHS England Birmingham, Solihull and the Black Country, said:
Improving access to GPs is imperative to prevent health problems storing up and to avoid pressure on our hospitals. I look forward to seeing the results of this exciting scheme and how it transforms healthcare in Birmingham.
Read More: Need to speak to a doctor? Just log on...
Derbyshire born Sir Dave Brailsford leaves British Cycling director role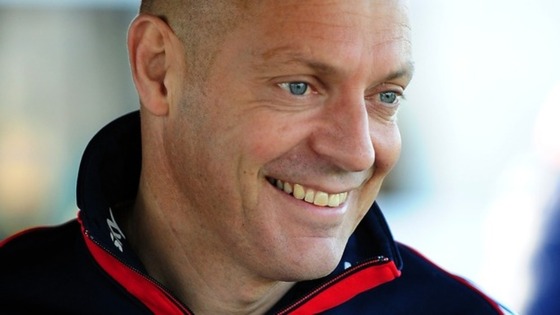 Sir Dave Brailsford has left his role as British Cycling performance director, Press Association Sport understands.
Brailsford has led Britain's cyclists to an unprecedented period of success, with eight gold medals at the Beijing and London Olympics and has arguably been more influential than any other person in turning cycling into a mainstream sport in this country.
The 50-year-old from Derbyshire also established Team Sky, winning the Tour de France through Sir Bradley Wiggins in 2012 and Chris Froome in 2013.
Now Brailsford has decided to concentrate on his role as Team Sky principal, leaving British Cycling looking for a new figurehead in the lead up to the Rio de Janeiro Olympics in two years' time.
Advertisement
Toyota recall 35,000 cars over faults
National
Toyota has recalled a total of 35,124 UK vehicles manufactured between 2004 and 2010 over potential faults.
The company is offering "prompt inspection and repair" to potentially affected owners at no extra charge.
Toyota customers can find out whether their car is likely to be affected by using the registration search function on toyota.co.uk - where owners can also discover more details about the recall process.
Toyota recall 35,000 cars over faults
National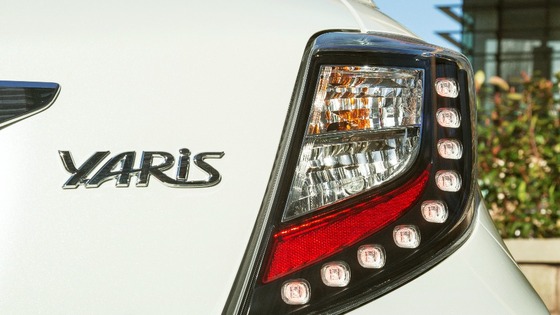 Toyota has announced safety recalls which affect some of the RAV4, Hilux, Yaris and Urban Cruiser car models.
10,339 Yaris and Urban Cruiser vehicles built between September 2005 and August 2010 could be affected by issues potentially affecting seat position and the steering column.
The seat issues could cause some seats to move in the event of a crash, Toyota said.
Nearly 25,000 Rav4 and Hilux models manufactured between June 2004 and December 2010 are feared to contain a possible defect that has the potential to affect airbag function.
More detailed information can be found on the Toyota website.
Toyota recall 35,000 cars over faults
National
Car manufacturer Toyota is recalling more than 35,000 UK cars after it discovered faults that could deactivate airbags, cause seats to move while driving and break steering columns, the company said today.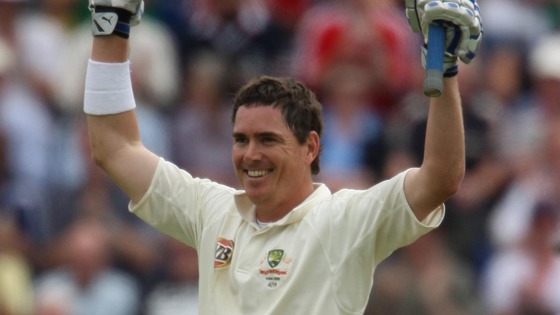 The former Australian Test batsman has signed for Derbyshire a day after ending his first-class career.
The 34-year-old will cover for Shivnarine Chanderpaul who will be playing for the West Indies in Tests against New Zealand and Bangladesh.
The left-hander has played 21 Tests, two one-day internationals and one Twenty20 for Australia. He scored five Test centuries including a 117 on his debut against South Africa.
North comes back to Derbyshire after previously playing for them in 2006, making 465 at an average of 93 in a three-match stint.
North is hoping he can help get the team back to Division One.
I've enjoyed arguably one of my best seasons in Australia, so the opportunity to play this specific role for Derbyshire was very exciting and has come at the perfect time in my career.
They obviously have a talented group of players so hopefully I can assist in getting the boys back up to Division One quick smart.
Advertisement
21-year-old man dies after being hit by car in Derbyshire
A 21-year-old man has died after being hit by a car in Derbyshire, shortly before midnight last night (Tuesday 1 April).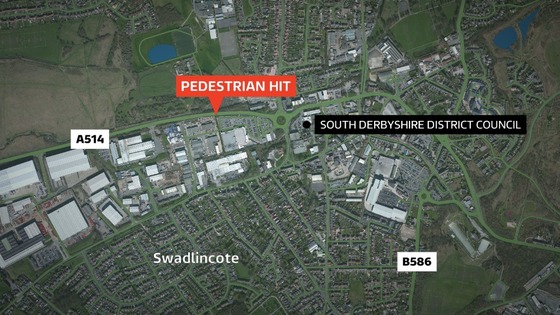 READ: Pedestrian dies after being hit by a car in Derbyshire
Soldiers from 2nd Battalion the Mercian Regiment will be parading through Nottinghamshire and Derbyshire over the next three days, exercising their Freedom of three East Midland towns.
The regiment, which recruits many of its soldiers from the two counties, will be exercising its freedom of Ashbourne, Mansfield and Chesterfield ahead of its move to Dale Barracks in Chester from Northern Ireland over the next six months.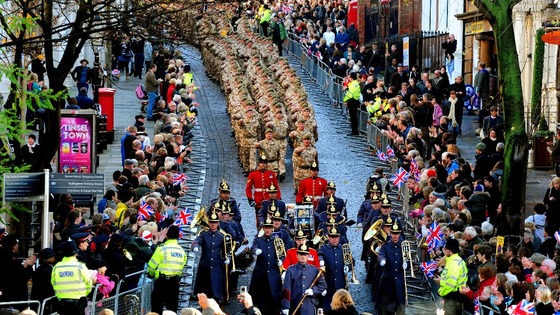 After this, the regiment will be deployed on a UN tour of Cyprus.
The parades start at Ashbourne Town Hall today, from Mansfield Town Hall tomorrow and from Chesterfield Town Hall on Friday.
21-year-old man dies after being hit by car in Derbyshire
A pedestrian has died after they were hit by a car in Derbyshire, shortly before midnight last night (Tuesday 1 April).
The incident happened on the A514 William Nadin Way, involving the pedestrian and a blue Ford Mondeo.
Police are asking for witnesses to come forward, and in particular they want to speak to a man and a woman in a vehicle that was not involved, but arrived at the scene just before police officers.
Horrific motorcycle crash caught on helmet cam
Dramatic helmet camera footage shows the moment a motorcyclist lost control of his bike and plummeted 40ft down an embankment.
Jack Sanderson says he made the decision rather than hitting an oncoming car.
The crash happened on a bend on the Cat and Fiddle near Buxton.
Load more updates
Back to top