One lane closed and queueing traffic due to broken down vehicle on M1 Northbound between J30 A616 / A6135 (Worksop / Sheffield South) and J31 A57 (Sheffield / Worksop), congestion on M1 to J29a Markham Lane (Markham Vale / Bolsover).
School crossing patrols in Derbyshire could be saved from cuts after a County Council U-turn.
Last year, it was revealed the crossing service would be axed unless funding could be found.
Now, new budget proposals mean more than 150 crossing guides will be kept on from the beginning of the next school year.
Advertisement
Police are looking for a 26-year-old man who has gone missing from his home in Chesterfield.
Alistair Gosney was reported missing yesterday evening. He had last had contact with a friend just before midnight on Sunday.
He is thought to be driving a 53-registration, silver Saab 9-3 Vector.
Mr Gosney is white, 5ft 10in tall, with a slim to medium build, short blond hair and green eyes. He is thought to be wearing grey tracksuit bottoms, a grey hooded top and white trainers.
Derbyshire's John Hurt has joined a host of other celebrities in St John Ambulance's 'The Chokeables' video.
Read the full story ›
The A6 Bridge Street is closed in both directions due to a dangerous structure around Field Lane.
There is a collapsed chimney and roof tiles have fallen from a building.
Heavy traffic whilst the Fire Service remove the debris.
A6 Bridge street Belper now closed as Fire Service work on dangerous structure.
A man from Derbyshire has been given a suspended jail sentence after pleading guilty to possession of, and possession with intent to supply, Class B controlled drugs.
Michael Ingham, 56, of Swallow House Lane, Hayfield, was sentenced to 10 months' imprisonment, suspended for 18 months, at Derby Crown Court.
Ingham was stopped by officers during an Operation Safedrive event on September 10 last year. A small quantity of a suspected class B drug and drugs paraphernalia were found inside his vehicle.
Officers later carried out a search of a property belonging to Ingham where a quantity of suspected cannabis was discovered.
Advertisement
A 71-year-old woman is in hospital with "serious" injuries after she hit by an "unknown vehicle" while walking her dog on the A52 at Brailsford in Derbyshire.
The pensioner and her dog were struck on a pelican crossing by a hit-and-run driver heading in the direction of Ashbourne.
The vehicle did not stop at the scene. The woman was taken to the QMC Hospital in Nottingham with "serious head and leg injuries".
Police are appealing for witnesses to come forward who saw this collision or have any information that may lead the police to trace the vehicle and its driver. It is believed the vehicle will have damage to the front nearside headlight, windscreen or both.
The Pinxton Kirkstead School will be closed until 1.30pm today to allow staff to attend the funeral of a colleague.
Matthew Cryer's family have spoken of their pain at Greek authorities' refusal to pursue a case against the four men who may have killed him.
Joanne Froud, Matthew's mother, spoke to ITV News at her home in Killamarsh, Derbyshire.
The family believe that the 17-year-old was attacked and killed outside a club in Zante in 2008.
A coroner here in the UK said Matthew suffered 20 injuries and that he had been unlawfully killed.
The Mayor of London had a go at driving a tube train on a visit to Derby's Bombardier factory today.
The company is building dozens of new trains for the London Underground, and Mr Johnson was keen to give one of them a test drive.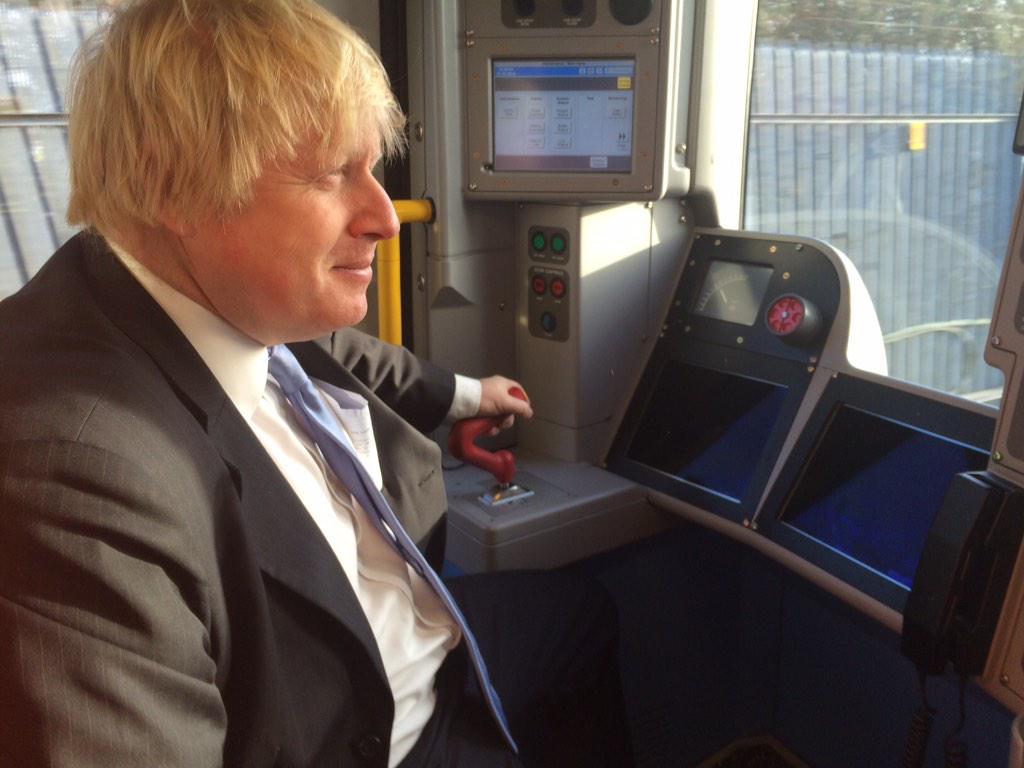 Load more updates