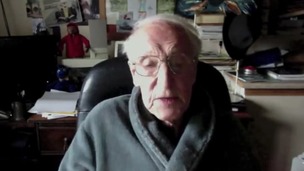 A British man who was once the most subscribed channel on YouTube has passed away at the age of 86.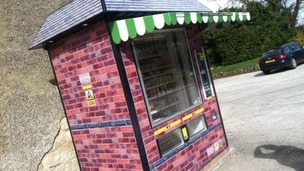 A giant vending machine installed in Derbyshire village. One of the reasons behind it was because the local village shop has closed.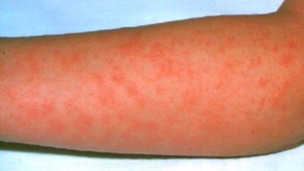 Public health officials from Derbyshire County Council are warning parents to look out for the symptoms of scarlet fever in their children.
Live updates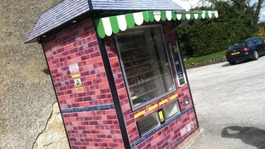 A giant vending machine installed in Derbyshire village. One of the reasons behind it was because the local village shop has closed.
Read the full story
Giant vending machine installed in Derbyshire village
A giant vending machine has been installed in the car park of a pub in a Derbyshire village.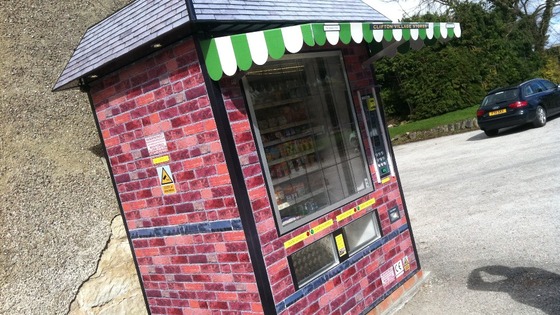 The machine, in Clifton, stocks more than 60 products, including washing powder, cereals, milk, eggs and tea bags.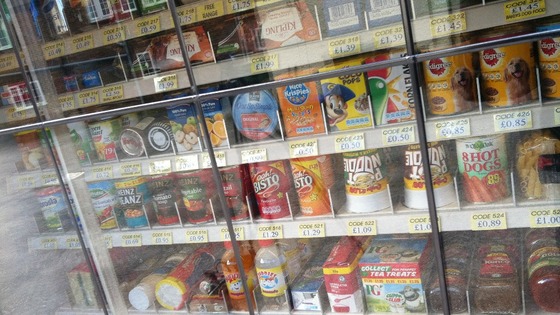 Local residents can pay for products using cash or card.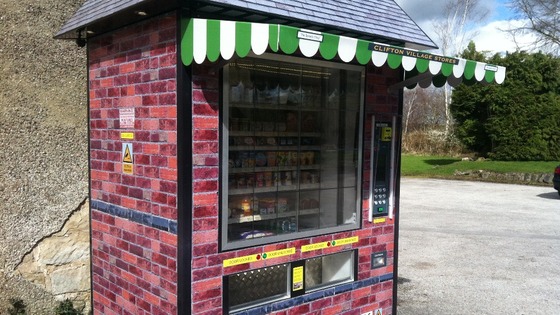 One of the reasons behind the vender installation was down to the closure of the local village shop.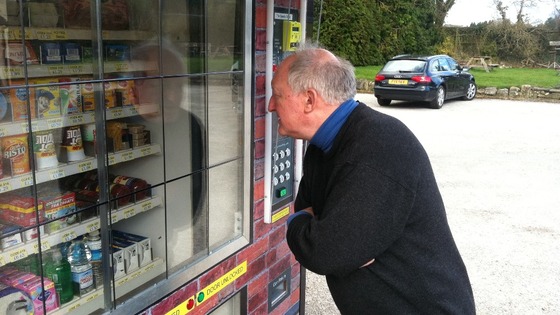 Advertisement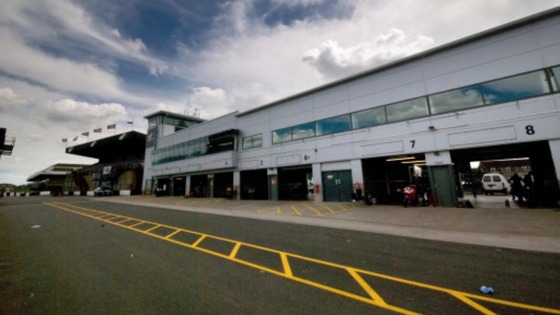 A car-racing championship will be launched at Donington Park in Derbyshire today, as the new season gets closer.
The British Touring Car Championship 2014 begins in 11 days time, with the second race weekend of the season being held at Donington Park over Easter weekend.
Mat Jackson from Henley-in-Arden and Andrew Jordan from Lichfield are racing in this year's competition, and will be at the launch event today.
Fire service updates
Two dogs had to be given oxygen by firefighters after being rescued from a house fire in Derbyshire today.
The owners were at work when the blaze broke out at the house in Heatherton Village.
2 dogs successfully rescued & 1 given oxygen by firefighters this morning in Heatherton Village.Family @ work & safe http://t.co/PKyPgV311C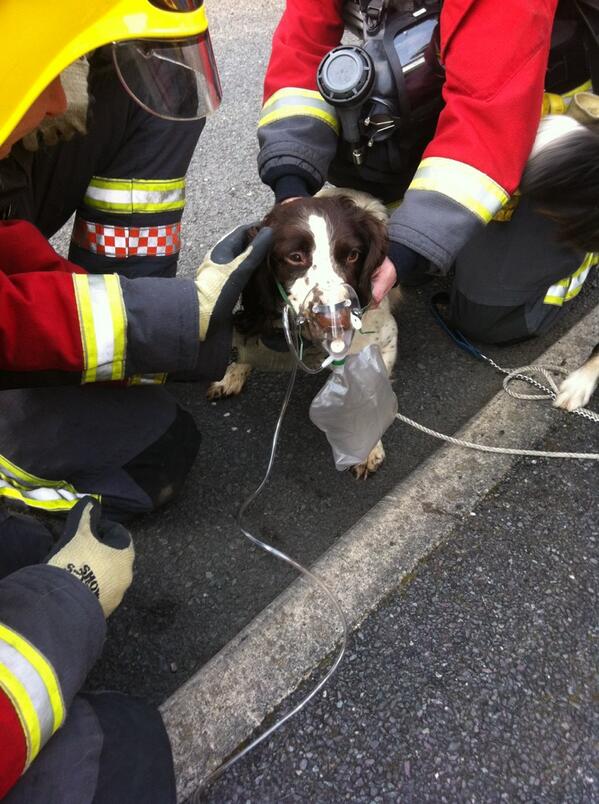 Derbyshire's fire service chief charged with rape
Derbyshire's chief fire officer has been suspended after he was charged with rape.
The county's Fire and Rescue Service said Sean Frayne would be suspended indefinitely while the case was active.
In the meantime, the brigade said deputy chief fire officer Andy Waldie and deputy chief executive Joy Smith would be filling in for him.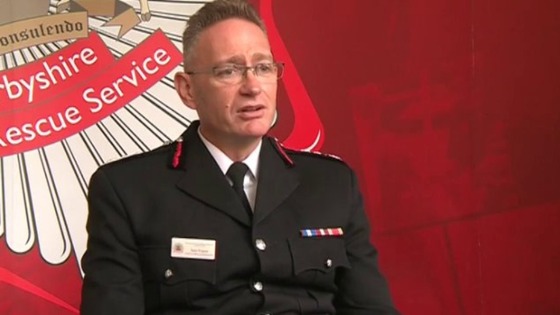 Frayne began his career in 1985 at the West Yorkshire Fire and Rescue Service, moving to the Derbyshire brigade in 1997.
He has worked in a number of roles including positions in training, station management, performance management, risk management, and corporate services before becoming chief fire officer and chief executive.
Derbyshire's fire service chief charged with rape
The head of Derbyshire's fire and rescue service has been charged with rape, police confirmed today.
Chief fire officer Sean Frayne, aged 47, of Etwall, was arrested last month and has now been charged over an alleged incident from December 2006.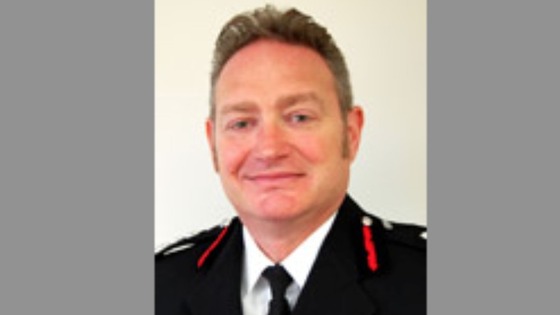 He is due to appear at Southern Derbyshire Magistrates Court on March 31.
Advertisement
More arrests over shooting in Derby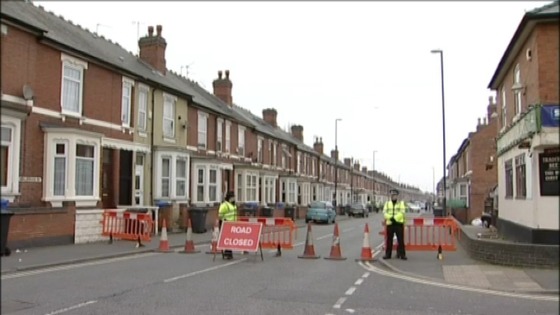 Police in Derby are reassuring members of the public after an incident in the city this morning was confirmed as a shooting.
Officers have confirmed that a firearm was used to cause damage to two premises on Walbrook Road and Brunswick Street.
No one was injured in the incident that happened in the early hours.
Sudbury Open Prison has been severely criticised in a report by government inspectors. They found the Derbyshire prison is failing to prepare inmates for release and to reduce the risks of them reoffending.
The prison says it has tightened up procedures to better protect the public.
Open prisons have an important part to play in the prison estate as a whole and in delivering rehabilitation objectives.

The weaknesses we identified at HMP Sudbury reflect the fact that its resources are very stretched and the demands and challenges in managing this population have been underestimated.

Some of this requires reconsideration at a national level but this report identifies much that the prison can and should do itself.
– Nick Hardwick, Chief Inspector of Prisons

HMP Sudbury held 561 adult male category D prisoners at the time of the inspection.
Police have released CCTV footage of an attempted armed robbery at a shop in Swadlincote in Derbyshire.
The footage shows the offender pointing a suspected handgun at two people.
It happened at around 6:45pm last Thursday at a shop in Swadlincote Road in Woodville.
The man with the suspected handgun was pushed out of the shop by a customer.
The man police want to trace is described as white, about 6ft, and was wearing white overalls, black trainers and a scarf covering his nose and mouth. He was also carrying a black drawstring sports-style bag.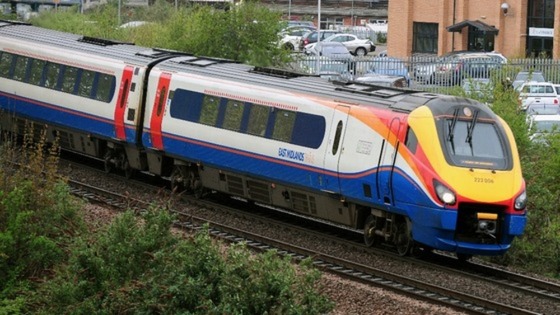 East Midlands Train services north of Chesterfield in Derbyshire are running again from today, after a landslip closed two sections of track last month.
Extremely wet weather led to a hillside becoming unstable between Chesterfield & Sheffield, putting two tracks at risk on February 18.
Since then a revised service has been in operation after one of the two tracks near Unstone was closed
Initial estimates indicated that services would be disrupted for four to six weeks. However work on site progressed better than expected, and the lines reopened this morning.
Network Rail thanked affected passengers for their patience, saying:
The work completed so far has prioritised making the track safe so that trains can run but work to fully stabilise the hillside will continue for several months yet. Trains will run at a slightly reduced speed past the worksite but this will not significantly affect journey times.
PHIL VERSTER, ROUTE MANAGING DIRECTOR FOR NETWORK RAIL
Load more updates
Back to top