Live updates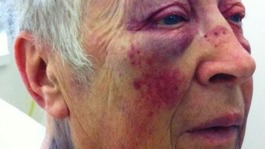 The mugger who attacked a veteran the day before Remembrance Day has been jailed for nine years.
Read the full story
JFK Memorial
Pictures of JFK Memorial in Digbeth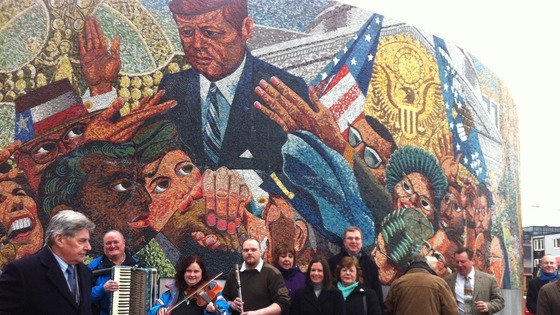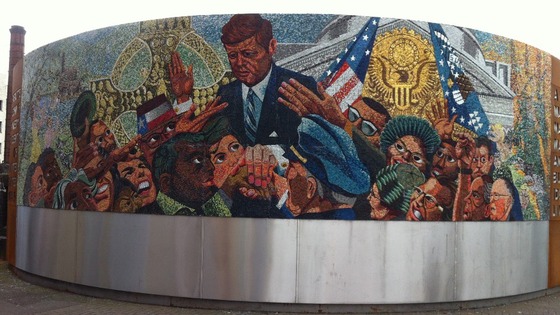 Advertisement
JFK Memorial
Irish community pleased JFK memorial has returned to Birmingham
A newly restored mosaic of American President John F Kennedy has been unveiled in Birmingham today.
The artwork was built in the 1960s with money raised by the Irish community. But, despite a battle to save it, it had to be removed in 2000 to make way for building development.
The mosaic has now been recreated by an artist in Kent and returned to take pride of place in Digbeth.
Patrick O'Neill from the Birmingham Irish Community Forum, is pleased that it has returned.
JFK Memorial
Why put a JFK memorial in Digbeth?
The mural to the late American President John F. Kennedy was made using money raised by the Irish community in the 1960s.
The new-look mosaic, that has been restored, will be unveiled today in its new home on Floodgate Street near the Irish Centre by the Cannon Brown from St Anns Parish.
JFK Memorial
How the JFK memorial in Digbeth was put together
Video courtesy of Dave Birks
JFK Memorial
JFK memorial to be unveiled in Digbeth
A mosaic dedicated to American President John F Kennedy is being unveiled in Digbeth High Street.
The mural was taken down from its original home in St Chad's in 2000 because of redevelopment work taking place.
It has been restored by artist Oliver Budd.
Advertisement
Digbeth roads close following woman fall
Roads in Digbeth were closed this evening after a woman fell from a multi-storey car park.
Police were called to Moat Lane at 5.30pm after a member of the public saw a woman fall from the upper floor.
Despite medical attention the woman was pronounced dead at the scene.
An inquiry has been launched into the woman's death and family are being informed.
Man On Roof
A man who fell from the top floor of a multi-storey car park in Digbeth, Birmingham earlier today has died of his injuries.
The man, who has yet to be identified, died in hospital.
Police were called to the car park, on Moat Lane, this morning shortly after 11.30am, when a man was spotted near to the edge of the upper floor of the car park.
Roads in the area were closed and police negotiators were called in but the man fell from the building at 3.30.
Man On Roof
The Birmingham Mail reports that a man is in critical condition in hospital after falling from the top floor of a multi-storey car park in Birmingham city centre.
He was spotted on a ledge of the nine storey car park in Moat Lane, Digbeth.
Man On Roof
Roads round Digbeth bus station in Birmingham have been closed after a man was seen standing on the edge of an upper floor of Moat Lane multi-storey car park.
Moat Lane has been closed at the junctions with Bradford Street and traffic is being diverted along local roads.
People are being advised to avoid the Bradford Street and Moat Lane areas, although Digbeth coach station remains open to passengers.
Load more updates
Back to top