People have been celebrating through music, poetry, henna painting and saree dressing.
Read the full story ›
40,000 people are expected to pack into Belgrave Road for the switch-on of the illuminations next weekend.
Read the full story ›
Advertisement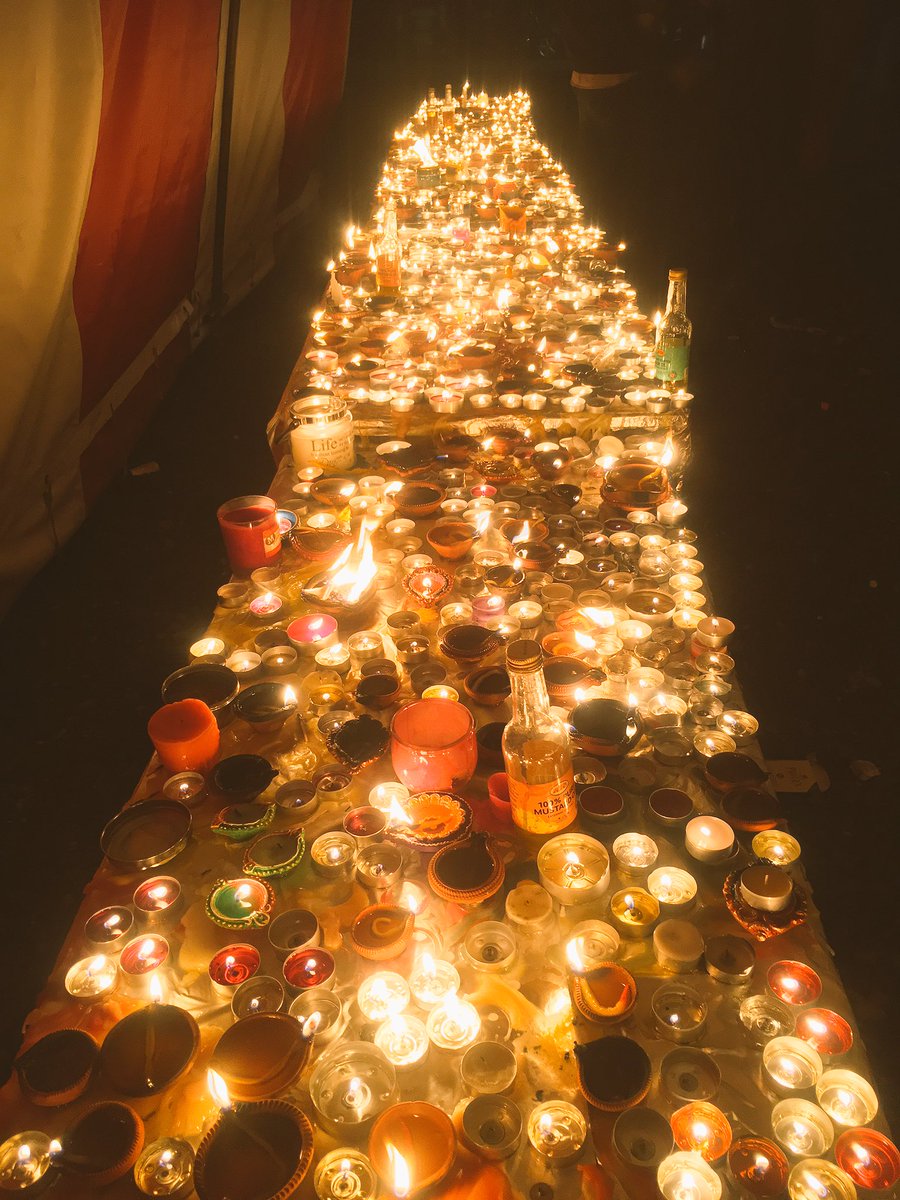 Thousands of people celebrated Diwali in Leicester last night with a spectacular firework display in the skies above the Golden Mile.
It marked the end of a day of celebrations which attracts thousands of people from across the region.
Birmingham New Street Station came alive this weekend as dancing grannies took to the concourse to entertain commuters.
Read the full story ›
Leicester have been preparing today to welcome around 40 thousand visitors to the city to celebrate Diwali Day on the Golden Mile.
Read the full story ›
Advertisement
"We want you to enjoy the festivities and are asking you to follow our Celebrate Safely crime prevention measures." Leicestershire Police.
Read the full story ›
Thousands of people took to the streets of Leicester last night as part of the city's Diwali celebrations. They're among the biggest outside India, and included live music, stage performances and fireworks.
Thousands of people attended celebrations in Leicester as the city's Diwali lights were switched on. There were dancers, fireworks and stalls for those who gathered on the Golden Mile.
See a full video of the evening's entertainment below.
Thousands turned out to see the Diwali lights being switched on in Leicester last night. Here are some of the best photos from last nighT.
Read the full story ›
Load more updates