Children and young people with disabilities will be hitting the pitch today for Dudley's first-ever competitive powerchair football fixture.
Sporting Club Dudley Albion, the Albion Foundation and Dudley Council have teamed up to help people with disabilities take part in the sport.
The club's first match will be held today at Ellowes Hall Sports College today.
The council's director of the urban environment, John Millar, said:
We want to help people of all ages and all abilities to become more active more often and this is one of our many programmes aimed at young people with disabilities.
Powerchair football is very exciting to watch and great fun to participate in and I'm sure we'll have a big uptake of this popular adapted sport.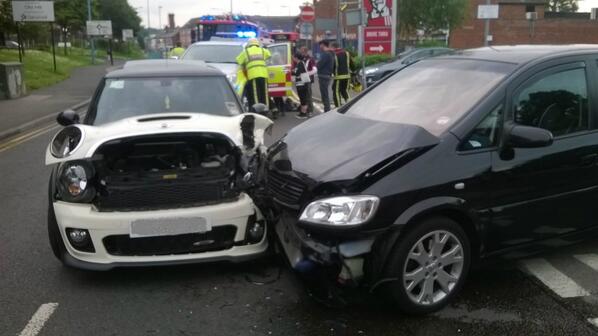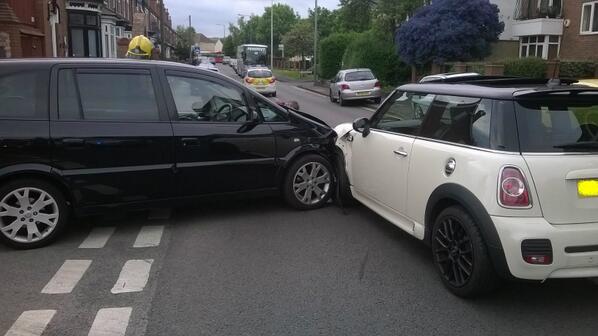 Advertisement
A man from Dudley has appeared in court to deny distributing an alleged terrorist manual.
Usman Choudhary, aged 33, of Terry Street, appeared at Southwark Crown Court today where he pleaded not guilty to two counts of supplying a book entitled Join the Caravan in September.
It is said that by supplying the book, he was aiming to encourage or inspire acts of terrorism.
Christopher Weston, 26, from London, also appeared and denied encouraging Choudhary.
Both men were remanded in custody to stand trial at Kingston Crown Court on July 7.
An urgent appeal has been launched for help in finding a teenage boy who has been missing from his Dudley home for almost two weeks.
Kalem Blackburn, aged 16 - previously known as Kalem Baker - was last seen on April 30 at his home in Maitland Road.
He is white, around 5ft 5ins, with short brown hair, brown eyes, and a small chicken pox scar to the side of his right eye.
It is thought he is wearing a grey or dark-coloured tracksuit and a baseball cap with stars on the front.
Anyone who knows where Kalem is, or thinks they may have spotted him, is urged to call police on 101.
Due to a broken down train at #StourbridgeJunction, services running through this station may be delayed/altered. More info when known.
Advertisement
A man and two teenage girls were badly hurt when they were hit by cars in two separate crashes in Dudley overnight.
The first happened at around 9.20pm near the cemetery at Queens Cross, when a man in his 30s was hit by a car, suffering a potentially serious head injury.
Witnesses told paramedics that the impact had damaged the bumper of the car and left a 'bullseye'-shaped crack in the windscreen.
He was spotted by a passing ambulance on its way to Russells Hall Hospital, unconscious at first but he started to come round after treatment. He was then taken to the major trauma centre at the Queen Elizabeth Hospital in Birmingham.
Then, just after 10pm, six people dialled 999 when two teenage girls were hit by a car in Valley Road, Upper Gornal.
A 14 year old girl was taken to Russells Hall Hospital with a suspected ankle fracture, while a 13 year old was taken to Birmingham Chidren's Hospital with a hip injury.
The drivers of both cars, one woman and a man in his late teens, were not injured.
A man was stabbed several times outside a Dudley pub in what detectives believe was a "fight which got out of hand", it was revealed this morning.
The 21-year-old has undergone emergency surgery and remains in a critical condition this morning for multiple stab wounds, including one which pierced his heart.
He was taken to Russells Hall Hospital by two friends in the early hours of yesterday morning after being found badly injured on a bench in the car park of the Earl of Dudley pub.
Forensics teams sealed off the scene and officers are now trawling through CCTV footage to determine what happened.
Det Insp Warren Hines urged witnesses or anyone with information to come forward.
A young man is in a very serious condition in hospital. He has undergone surgery for multiple wounds including one to his heart.

At this stage, we're working on the theory that this was a fight which got out of hand as opposed to a random attack on a stranger.
If this is the case, it is vitally important that the other person or people involved call me immediately so that they can put their side of the story to me. If they don't come forward now, they can expect a visit from my team to their home or workplace in the very near future.
A 21-year-old man from Hilltop and a 23-year-old from Brierley Hill were arrested on suspicion of attempted murder and bailed while inquiries continue.
A car was left badly damaged after smashing into a churchyard wall in Dudley overnight.
The car, which was carrying two women, crashed in Dudley Road, Sedgley, shortly before 10pm.
The women were treated at the scene by paramedics.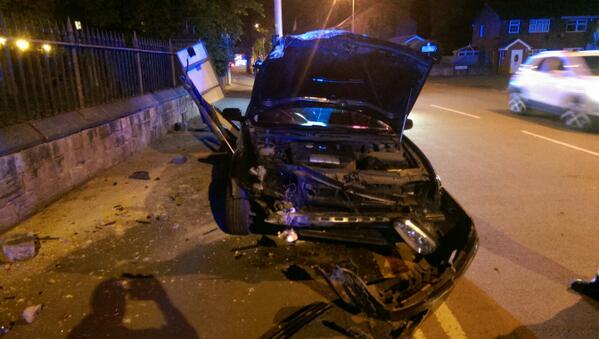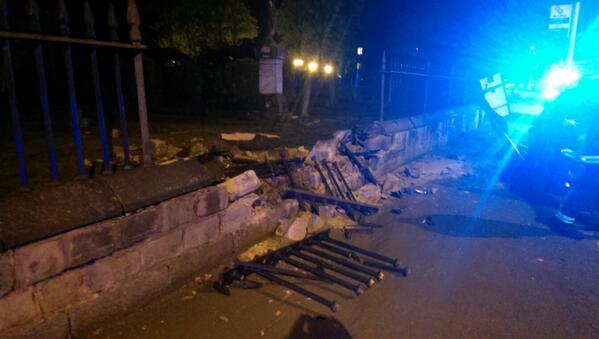 Police are appealing for people to come forward if they witnessed the incident at the Earl of Dudley pub which happened around 4.15am, when a 21-year-old Dudley man suffering multiple stab injuries was brought to Russell's Hall hospital by two friends.
A young man is in very serious condition in hospital. He has undergone surgery for multiple wounds including one to his heart.

I need to understand what happened this morning and speak to anyone who may be able to help.

At this stage, we're working on the theory that this was a fight which got out of hand as opposed to a random attack on a stranger.
– Detective Inspector Warren Hines, from Force CID
Load more updates