People living close to the epicentre of the earthquake in Rutland last night have been describing how they heard a 'loud bang' and their homes felt like they were shaking.
Click below to hear what they've been telling our reporter Sarah Cooper
Staff at the Sun Inn in Cottesmore had just finished their shift when they felt last night's earthquake.
Although there's little sign of the tremor pub landlord Andrew Leatherdale talked us through the CCTV that captured the moment.
Advertisement
The East Midlands has seen more earthquakes in the last decade than any other English region.
Read the full story ›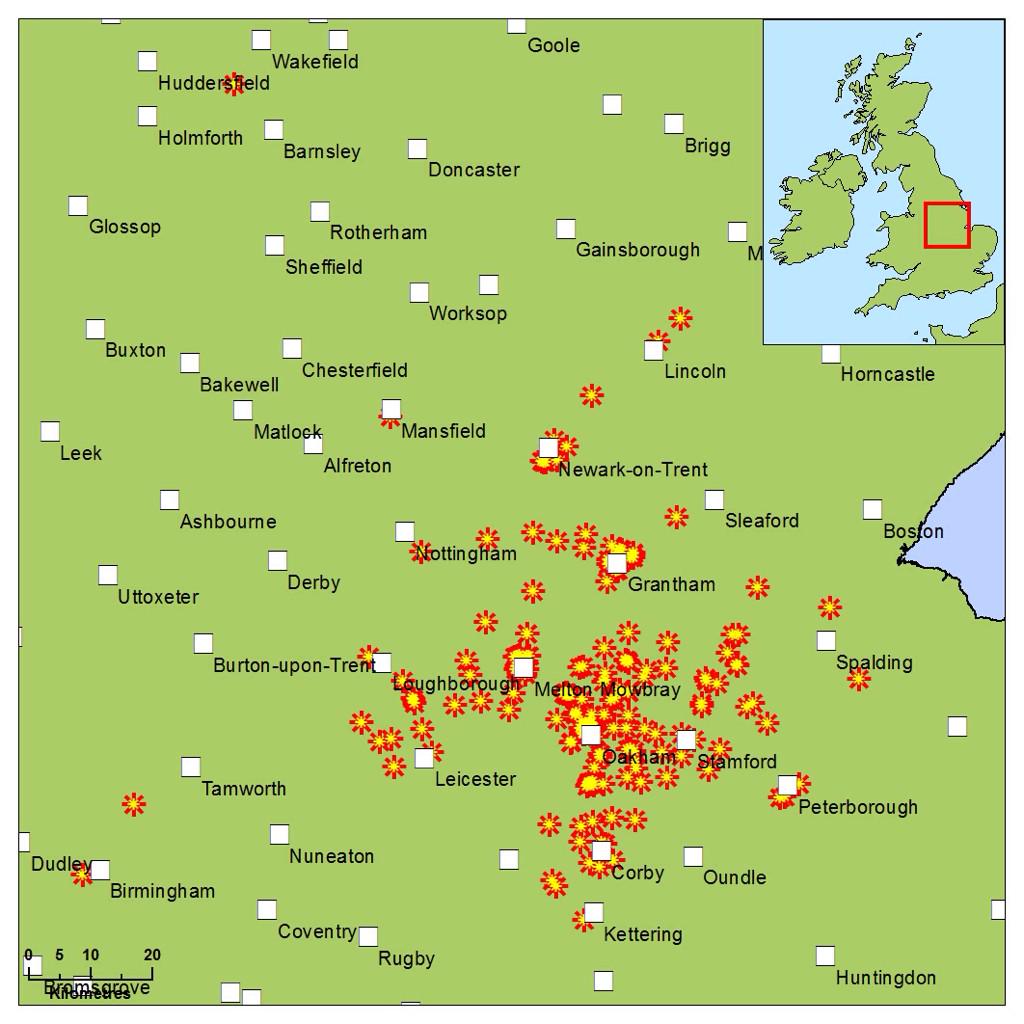 The British Geological Survey have mapped more than 200 reports from people across the East Midlands of tonight's 3.8 magnitude earthquake.
It's appealing for more to add to it's data log, and the organisation is appealing for people to get in touch if they felt the tremor.
The epicentre was close to Cottesmore in Rutland, with people there saying they felt a big rumble at 10:25pm.
An earthquake felt across the East Midlands this evening had a magnitude of 3.8 on the richter scale and was 8km below the surface, the British Geological Survey said.
Initial data shows, magnitude 3.8, depth 8km, locality Oakham in Rutland. Actual time of earthquake 22:25 #oakhamearthquake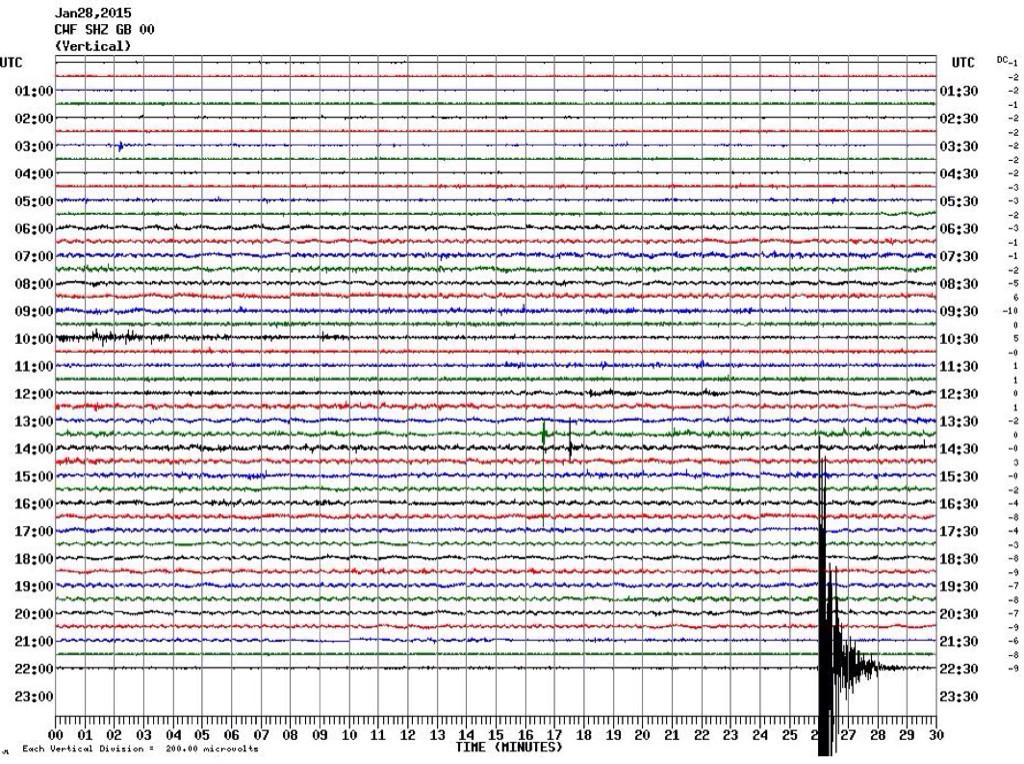 Cottesmore in Rutland has been confirmed as the epicentre of an earthquake measuring 3.8 in magnitude which was felt across the East Midlands this evening.
It struck at 10:25pm and was felt in homes across Leicestershire, Rutland and Lincolnshire. There are no reports of any damage to property so far.
Advertisement
Data plot from British Geological Survey monitoring station shows this evening's quake reading. http://t.co/Ek3TdkYqy9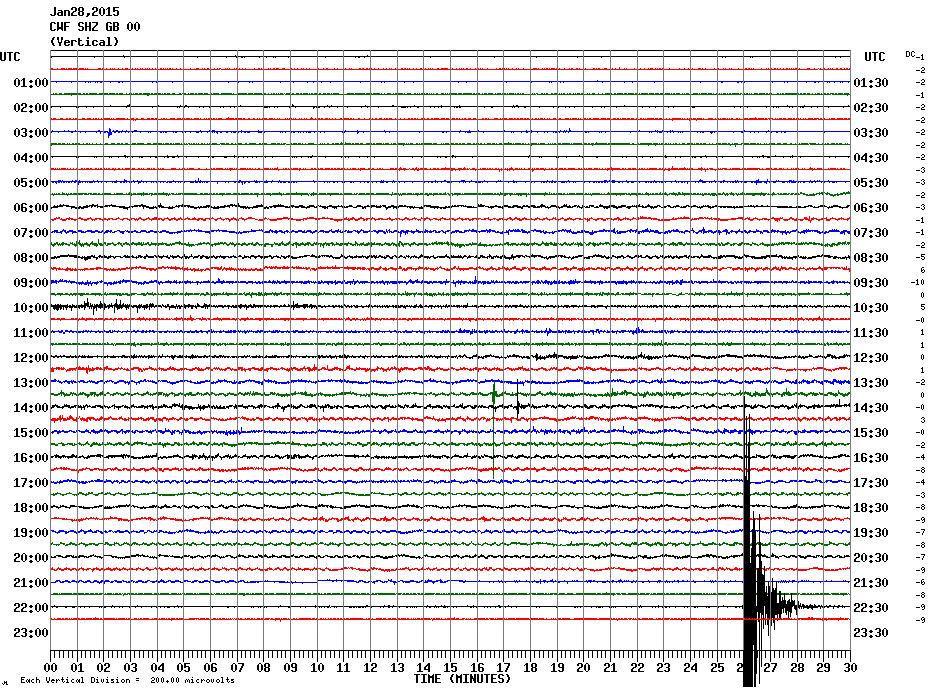 ITV News reporter James Webster has tweeted an image from the British Geological Survey showing the data of tonight's earthquake felt across the East Midlands.
The image above is taken from the monitoring station based at Charnwood Forest in Leicestershire.
The US Geological survey says the epicentre was in Cottesmore in Rutland and happened at 22:25 GMT.
The British Geological survey say they are investigating after social media reports of tremors in Grantham and parts of Lincolnshire.
British Geological Survey say they are investigating size and epicentre of earthquake after tremors felt in parts of Lincolnshire
The British Geological Survey says it is looking into reports of a possible Earthquake in the Leicestershire and Rutland area.
Just looking into reports of a possible Earthquake in the Leics / Rutland area. Watch this space!
Meanwhile the tremors were felt in Grantham and Kettering.
Just felt an earthquake I'm sure, shook the whole house, in Grantham #grantham
Parts of the region were hit by another earthquake today, the second in as many days.
The British Geological Survey says it happened in the Rutland area, and has been felt in parts of Cambridgeshire and Northamptonshire.
Today's earth tremor was more powerful, at 3.5 on the Richter scale and it took many people by surprise.
Click below to watch a video report by Lauren Hall:
Load more updates