Live updates
Nottingham Elected Mayor
Nottingham Elected Mayor
Advertisement
Nottingham Elected Mayor
The business community in Nottingham have been weighing up the pros and cons of having an elected mayor to run the city. Members of the Derbyshire and Nottinghamshire Chamber of Commerce (DNCC) questioned politicians about the idea.
Nottingham is one of ten English cities considering whether to move to a mayoral-style of local government. The issue will be put to voters in a referendum on May 3rd.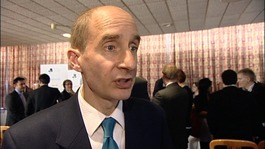 Politicians will meet this afternoon at an open debate to discuss whether Nottingham should have an elected Mayor.
Read the full story
Back to top