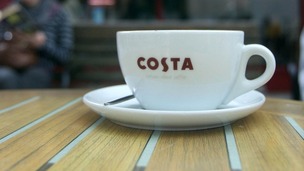 1500 people have applied for six jobs at a coffee shop in Nottingham.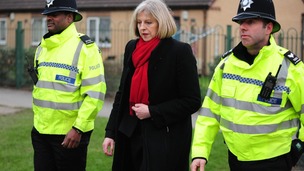 Nottinghamshire Police wants people from a diverse range of backgrounds to consider applying to join the force.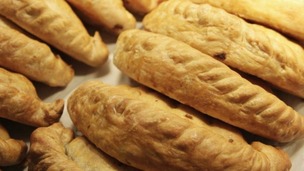 More than 200 people are being made redundant at a food processing company in Leicester.
Live updates
New jobs as Nottingham company wins £300m deal
A hundred jobs are being created in the East Midlands with the creation of a huge recycling plant in the Middle East.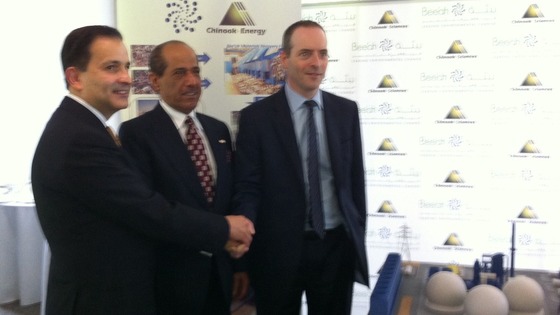 Technology company Chinook Sciences, based in Nottingham, has won a £300 million deal to build the facility in Sharjah in the United Arab Emirates. The plant, which will convert waste to energy, will be the largest of its kind anywhere in the world.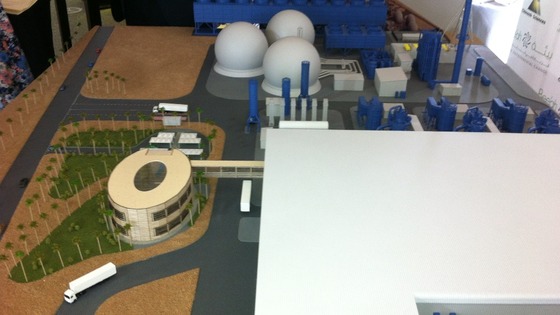 The deal will also benefit Chinook's many suppliers across the country, safeguarding 650 jobs.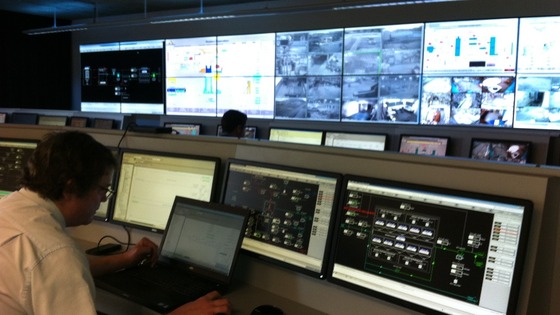 The Government says it is the first major deal announced under a new programme of support to help medium-sized businesses increase their exports.
Today, Trade and Investment Minister, Lord Livingston, visited Chinook's command centre at Nottingham Science Park.
New jobs as Nottingham company wins £300m deal
Around 200 jobs in Britain are to be created and another 650 secured after Nottingham-based technology company Chinook Sciences won a £300 million deal with the United Arab Emirates.
Around 100 of the new jobs will be based in the East Midlands.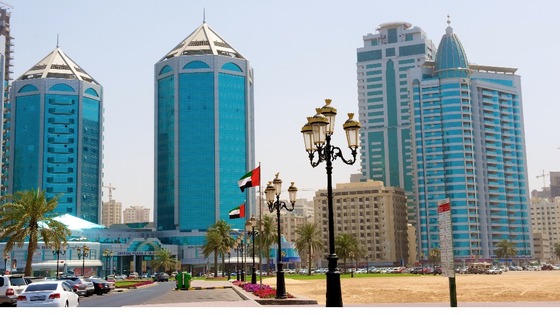 The company will build the world's biggest advanced thermal energy-from-waste facility in the Emirate of Sharjah.
Trade Minister Lord Livingston, said:
"Our medium-sized businesses have the potential to be economic powerhouses for the UK. Their success is dependant on expanding beyond domestic markets. Chinook Sciences is a great example of a company doing just that."
Advertisement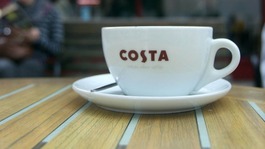 In total, 23,000 more people are in work in the West Midlands on the last period. That's 2,484,000 people working in the region. #jobstats
In the past year, the number of people starting apprenticeships in the West Mids has increased by 11.4% to over 60,000 (2011/12). #jobstats
In the West Mids private sector employment is up 64,000 since 2010 and is up 35,000 in the last year (Q3 2013). #jobstats #getBritainworking
The East Mids had the second largest increase in employment rate on the May to July period- an increase of 1.2 percentage points. #jobstats
Thousands attend jobs fair
Thousands of people attended a jobs fair in Nottingham today. More than 65 companies were showcased at the event, advertising job vacancies, apprenticeships and handing out career advice.
It comes after a new survey shows employers in the East Midlands are becoming increasingly confident about taking on more staff.
Advertisement
Thousands attend jobs fair
Thousands of people have attended a jobs fair being held in Nottingham today.
Around 60 employers and training providers had stands at the event at the Capital FM Arena, offering careers and apprenticeships across a range of sectors including retail, construction, and social care.
At a similar event last year almost 600 people found work after attending.
Cllr Nick McDonald from Nottingham City Council told ITV News Central that today's event allows people to connect with future employers.
Thousands attend jobs fair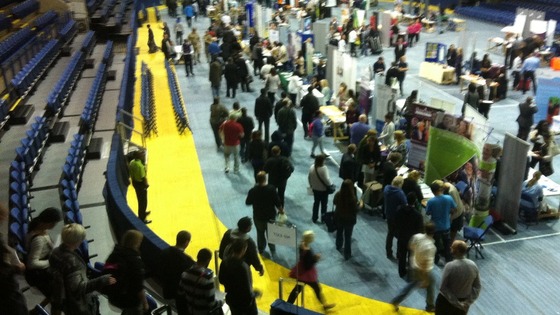 The Nottingham jobs fair has got underway this morning at the Capital FM Arena.
Around 5,000 people are expected to attend the event which is open until 15:00.
60 employers have stands offering careers and apprenticeships in a range of sectors from retail, to construction and social care.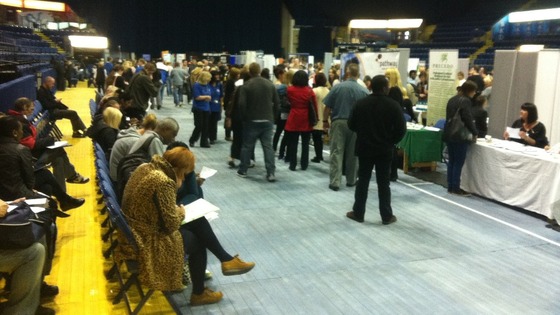 Thousands attend jobs fair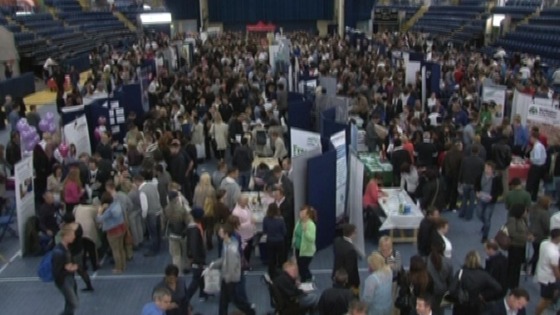 5,000 people are expected to attend Nottingham's job fair today. Around 60 employers will be at the event offering vacancies and apprenticeships.
A dedicated service has also been set up to help older people in the city find work.
It is being held between 10:00 and 15:00 at the Capital FM Arena.
Job optimism in West Midlands
Employers in the West Midlands are the most positive in the country about hiring new staff, according to a survey by a national recruitment agency Manpower Group.
Automotive investment has boosted regional confidence, pushing the county to the top of the list.
This news follow Jaguar Land Rover's announced last week, that it's doubling the size of its new engine plant near Wolverhampton, leading to 1,400 new jobs.
Load more updates
Back to top