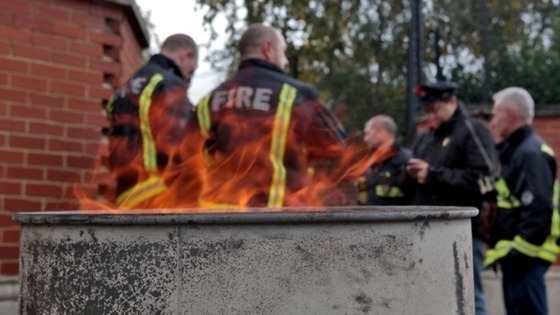 Firefighters strikes this evening 11pm - 1am? #takeextracare Make sure you have working smoke alarms/carry out a thorough pre bed time check
Firefighters across the Midlands will walk out again for two hours tonight in a row over pensions and raising the retirement age.
Tonight's #FBU strike is from 11pm to 1am Saturday morning, if you are out tonight get a taxi home & don't cook after drinks #takeextracare
Tonight will be the fifth consecutive day members of the Fire Brigades' Union have gone on strike for two hours.
The FBU is campaigning against controversial changes it believes will force firemen and women to work into their late 50s or into their 60s.
But the Government insists firefighters will still have one of the best pensions in the public sector