Volunteers who've painstakingly constructed a replica Anglo-Saxon house in Nottinghamshire have been left devastated after it was destroyed in a suspected arson attack.
The wooden hut known as a Grubenhaus was found burnt to the ground at Skylarks Nature Reserve close to the Holme Pierrepont Country Park near Nottingham.
The building was designed to match the archaeological remains of a wooden structure previously unearthed at the site. The team of volunteers built it by hand using traditional methods dating back nine hundred years. They had been working on the project for eighteen months.
Police are investigating the fire. The Trust say they won't be beaten by the vandals and will continue the project undeterred.
Fire investigators believe a huge factory blaze in Wolverhampton last week was started deliberately.
More than 100 firefighters attended the fire on Wobaston Road in Fordhouses during the night on Wednesday 25 January.
The fire involved an entire factory and its stores of paper, plus a significant amount of stored chemicals.
Advertisement
Several people, including a baby and young child managed to escape a fire in their house after their smoke alarm went off.
Read the full story ›
Worcester Fire and Rescue Service were called to a fire at a wax recycling plant on the Saxon Industrial Estate in Stoke Prior, Bromsgrove late last night. A total of 15 fire engines with 65 firefighters attended the scene and fire crews remain on site this morning, working with colleagues from the Police, Ambulance, Environment agency and Public Health England, to resolve the incident. Area Commander Keith Chance said:
"Due to the swift and professional actions of fire crews, working in a very hazardous environment, we have been able to prevent the fire from destroying surrounding businesses and ensure nobody was hurt."
– Area Commander Keith Chance
The cause of the fire is as yet unknown and an investigation is on-going.
Fire services say they've been deluged with calls following a huge fire at a business park in Bromsgrove.
Read the full story ›
Our reporter, Charlotte Cross, is at the scene of a large fire in Bromsgrove this evening.
It appears an entire unit at Saxon Business Park in Stoke Prior has been destroyed by the blaze.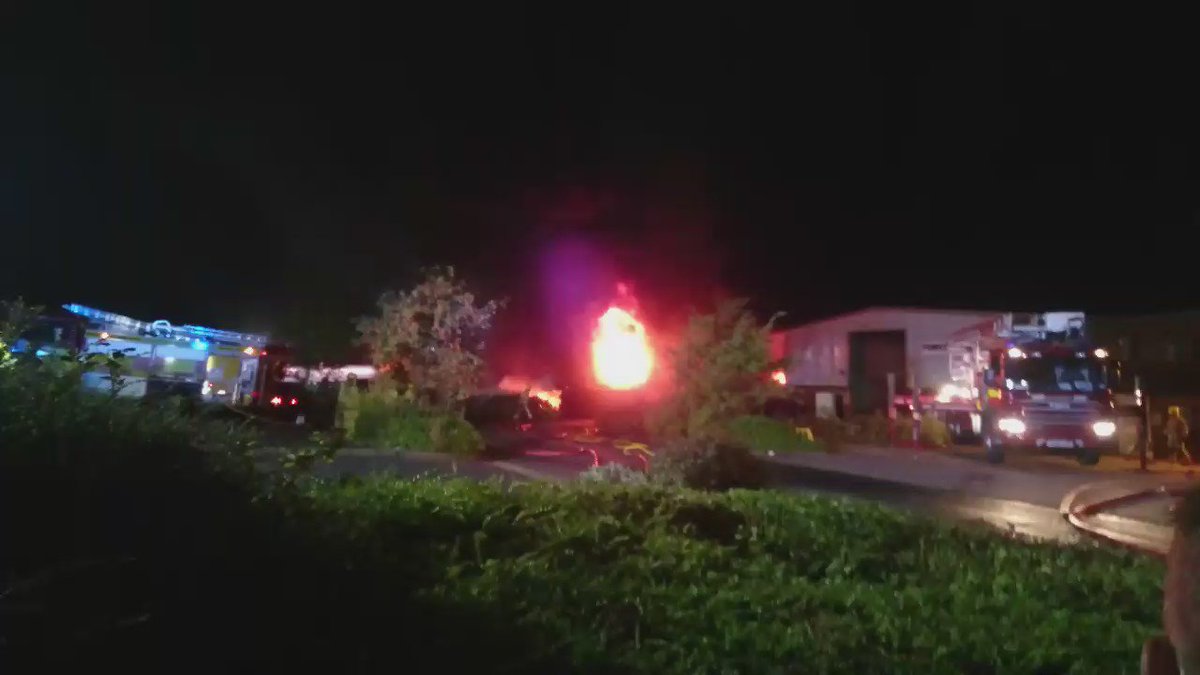 Advertisement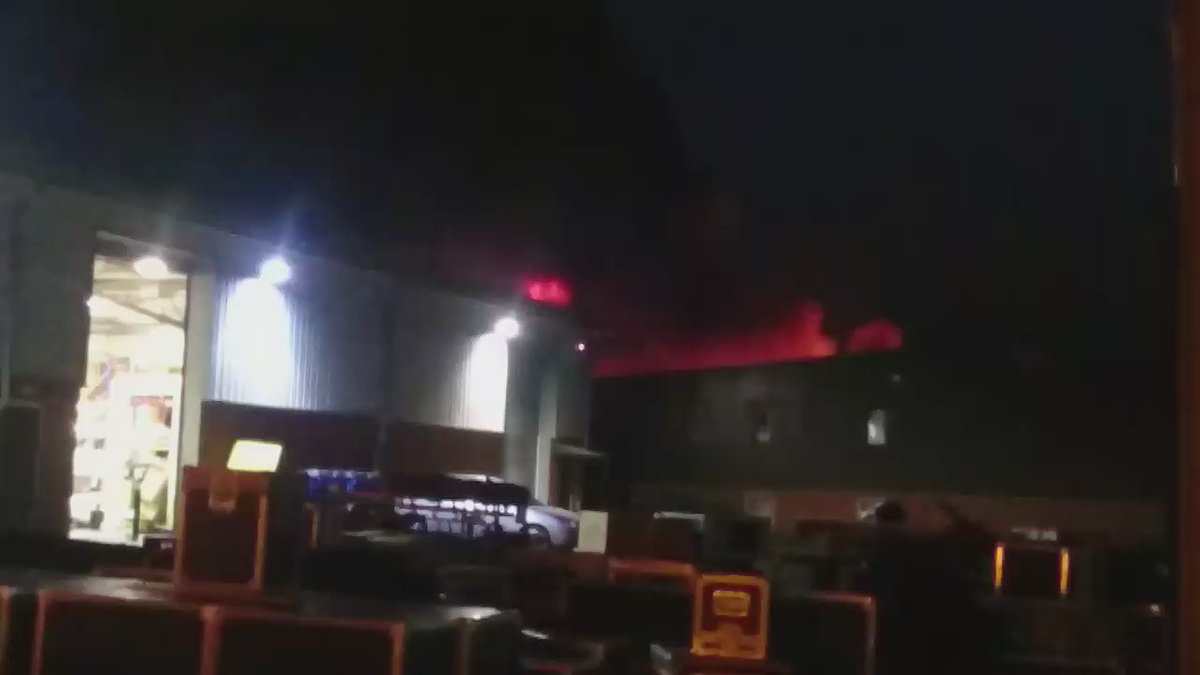 Firefighters are currently dealing with a large fire at Saxon Business Park on Hanbury Road, in Stoke Prior, Bromsgrove.
Hereford and Worcester Fire and Rescue service are advising people who live nearby to close windows and doors.
Fire Control deluged with calls for large fire at Hanbury Road, Stoke Prior near #Bromsgrove. If in the area, close windows and doors.
Up to 30 firefighters tackled a blaze at a derelict building in Kingstanding in Birmingham last night.
Read the full story ›
25 firefighters have been tackling a large fire at a recycling plant in Oldbury overnight.
Crews from West Midlands Fire Service were called just before midnight to the fire at the site on Trinity Street.
The fire service said there was no toxic smoke, but are advising people to keep doors and window closed as a precaution.
They tweeted the fire is now being scaled down:
Oldbury recycling fire now being scaled down. Some crews will remain working with onsite workers to clear the area https://t.co/1bCUZavXMB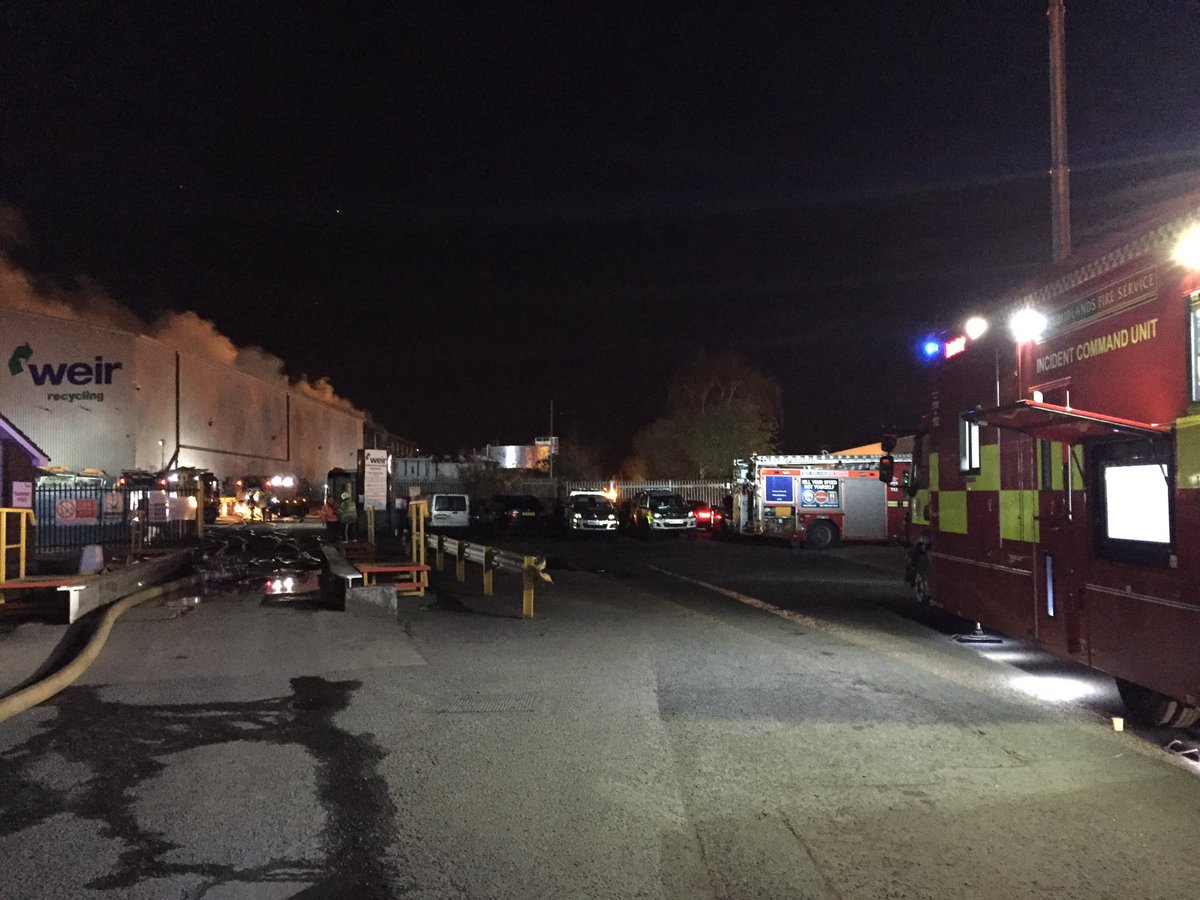 Aston Fire Station have confirmed 15 children and 22 adults were evacuated from a building after a electrical fire in the basement of a building in Birmingham.
Load more updates