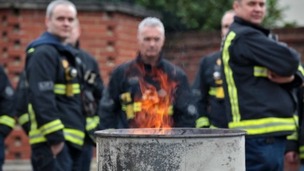 With firefighters striking across the Midlands today, Staffordshire Fire Service has issued safety advice for residents during the action.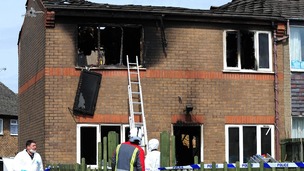 Derbyshire Fire & Rescue Service recruiting reserve fire crew as The Fire Brigades Union is balloting its members over industrial action.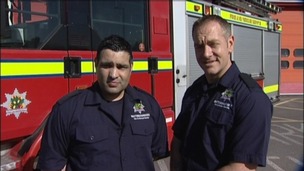 Andrew Alexander, Sanjeev Mohla, Daniel Wareham and Matthew Will were awarded the medal after a major gas explosion at a house.
Live updates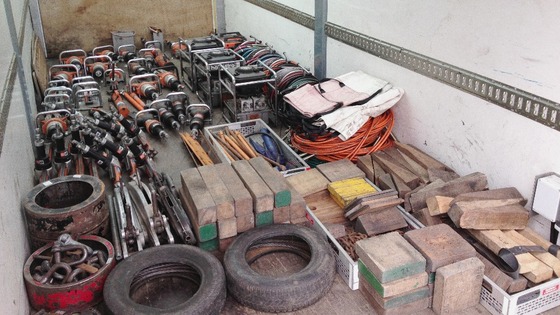 Nottinghamshire Fire and Rescue Service is donating rescue equipment to Kenyans.
The specialist equipment is being sent to a fire and rescue training centre in the country through the charity Out of Afrika, which is funding the transportation.
The equipment will be used to train firefighters, aid workers and Kenyan communities to carry out rescue operations if there are disasters.
Stourport industrial blaze
Over 60 firefighters have tackled a fire at a cooking oil recycling centre in Worcestershire.
They spent the night and the early hours of this morning at the Sandy Lane Industrial Estate in Stourport-on-Severn.
The flames, from the burning of 60 tonnes of waste oil and 500 tonnes of kerosene at the factory, could be seen for several miles around. **It is still not known how the fire started.
Advertisement
Stourport industrial blaze
More than 50 firefighters are at a blaze at an industrial site in Stourport-on-Severn, which contains 60 tonnes of oil and 500 tonnes of kerosene.
Firefighters say people living in a caravan park nearby have been evacuated and offered emergency accommodation at a nearby marina club.
Stourport industrial blaze
Fire crews say some homes near to the blaze on Sandy Industrial Estate have been evacuated. Those living on a nearby caravan park have been taken to Stourport Marina Club House.
New kit for environmental disasters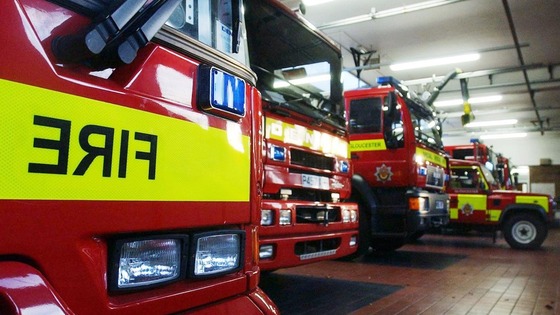 Firefighters in Shropshire will soon be better equipped to tackle fuel and chemical spills. New kit on board the brigade's 4x4s can block drains, plug fuel leaks and absorb liquids. It will also help to prevent environmental disasters.
Firefighters in Coventry rescued a four-month-old baby from a house fire this morning.
Crews were alerted to the blaze at 3.46am and arrived at the property in Dawes Close in the Stoke area to find a severe fire in the ground floor kitchen.
The baby boy was trapped in a first floor bedroom.
Six firefighters searched through dense smoke and quickly located the child who was in a moses basket.
He was taken to hospital in a critical condition suffering smoke inhalation.
West Midlands Fire Service said the baby is now on the road to recovery.
Advertisement
Calendar
Lincolnshire Fire service is recruiting new firefighters for the first time in five years. The service is looking to employ up to ten new full time workers, who will then be assigned to work throughout the county.
Candidates will be assessed on things like physical ability and problem solving, as well as on personal qualities. Five hundred applications will be accepted by the service, with an additional 150 applicants placed on a holding list.
Queen Honours Notts Firemen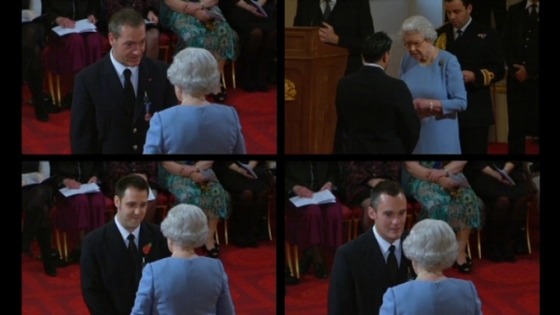 Four Nottinghamshire firefighters have been awarded the Queen's Gallantry Medal today (9 November).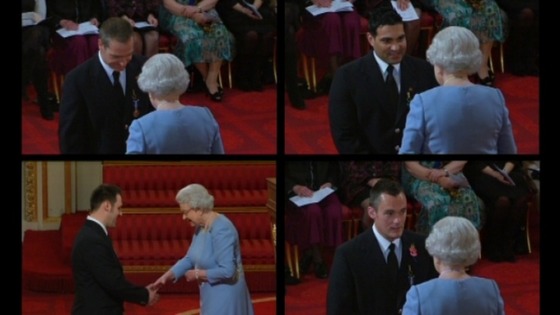 Andrew Alexander, Sanjeev Mohla, Daniel Wareham and Matthew Will, all from Stockhill fire station in Nottingham, were awarded the medal for their actions after a major gas explosion at a house in June 2010, which left two people seriously injured and destroyed the property.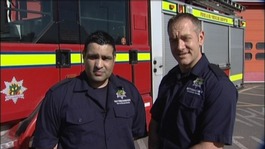 Andrew Alexander, Sanjeev Mohla, Daniel Wareham and Matthew Will were awarded the medal after a major gas explosion at a house.
Read the full story
Firefighters Lobby MPs
The East Midlands FBU Regional Secretary says if government cuts continue, there will be a reduced number of firefighters who are available to attend scenes.
Load more updates
Back to top