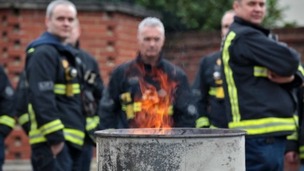 With firefighters striking across the Midlands today, Staffordshire Fire Service has issued safety advice for residents during the action.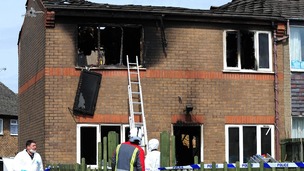 Derbyshire Fire & Rescue Service recruiting reserve fire crew as The Fire Brigades Union is balloting its members over industrial action.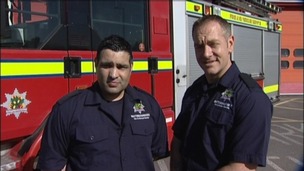 Andrew Alexander, Sanjeev Mohla, Daniel Wareham and Matthew Will were awarded the medal after a major gas explosion at a house.
Live updates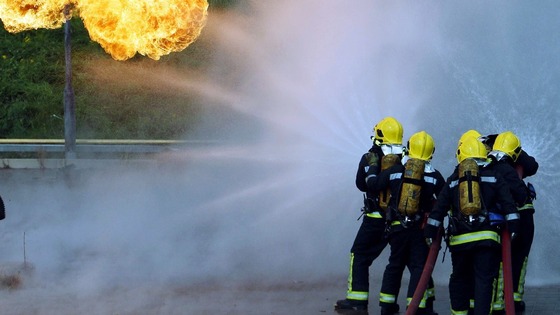 Firefighters in England and Wales are to stage a fresh strike in their row with the Government over pensions.
Members of the Fire Brigades Union will walk out for five hours from 6.30pm on Saturday October 19 following a stoppage last month.
Union general secretary Matt Wrack said:
"We had hoped our first strike was enough to show Government that firefighters could not be more serious about protecting public safety and ensuring fair pensions.
No firefighter wants to strike, and it's desperately disappointing that governments in Westminster and Cardiff continue to deny reality over pensions costs and the need for a pension scheme that reflects the job firefighters do.
Firefighters simply cannot be expected to fight fires and rescue families in their late 50s and into their 60s.
We hope this second strike will mean both governments will be willing to discuss the full range of concerns that firefighters and the general public have expressed."
The FBU argues that changes to pensions and the retirement age will see thousands of firefighters lose their job "simply for getting older".
The union also maintains that firemen and women pay some of the highest pension contributions in the UK at almost 13% of their salary, with further rises due next year.
Fire strikes across the Midlands
Firefighters from across the Midlands will go on strike tomorrow because of a row about pensions and retirement age.
Under government plans, firefighters in England will get their full pension at 60, instead of the current 55. Unions are concerned firefighters will not be able to maintain fitness levels.
Firefighters are staging a walk-out tomorrow from midday until 16:00.
Advertisement
Public asked to tackle fires
Volunteers with two weeks training could be used as cover if firefighters in Derbyshire decide to strike over a dispute about pensions.
Opponents say industrial action would be irresponsible and put lives at risk. Members of the public would be paid a hundred and fifty pounds per twelve hour shift when called out. Rajiv Popat reports
Public asked to tackle fires
The Chief Fire Officer at Derbyshire Fire and Rescue Service is appealing for members of the public to be trained up to tackle fires, should regular crews decide to take industrial action.
it comes after the Fire Brigade Union balloted its members for potential strike action in a row over pension reforms.
Speaking earlier today, Sean Frayne said he needed to put contingency plans in place should firefighters stage a walk-out.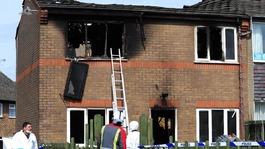 Derbyshire Fire & Rescue Service recruiting reserve fire crew as The Fire Brigades Union is balloting its members over industrial action.
Read the full story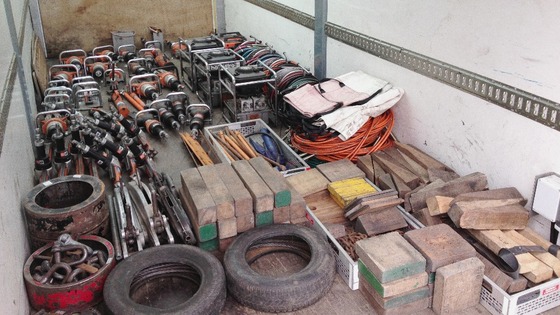 Nottinghamshire Fire and Rescue Service is donating rescue equipment to Kenyans.
The specialist equipment is being sent to a fire and rescue training centre in the country through the charity Out of Afrika, which is funding the transportation.
The equipment will be used to train firefighters, aid workers and Kenyan communities to carry out rescue operations if there are disasters.
Advertisement
Stourport industrial blaze
Over 60 firefighters have tackled a fire at a cooking oil recycling centre in Worcestershire.
They spent the night and the early hours of this morning at the Sandy Lane Industrial Estate in Stourport-on-Severn.
The flames, from the burning of 60 tonnes of waste oil and 500 tonnes of kerosene at the factory, could be seen for several miles around. **It is still not known how the fire started.
Stourport industrial blaze
More than 50 firefighters are at a blaze at an industrial site in Stourport-on-Severn, which contains 60 tonnes of oil and 500 tonnes of kerosene.
Firefighters say people living in a caravan park nearby have been evacuated and offered emergency accommodation at a nearby marina club.
Stourport industrial blaze
Fire crews say some homes near to the blaze on Sandy Industrial Estate have been evacuated. Those living on a nearby caravan park have been taken to Stourport Marina Club House.
New kit for environmental disasters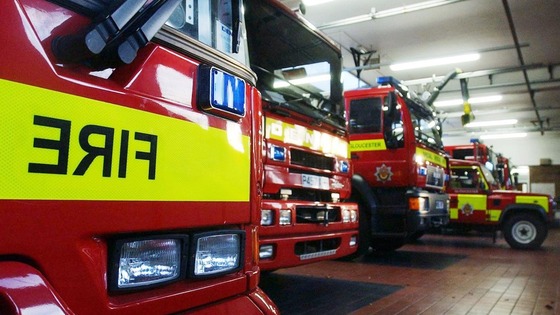 Firefighters in Shropshire will soon be better equipped to tackle fuel and chemical spills. New kit on board the brigade's 4x4s can block drains, plug fuel leaks and absorb liquids. It will also help to prevent environmental disasters.
Load more updates
Back to top