Currently in attendance at flooded roadway,Chester road little Aston/ streetly. If out travelling avoid this road http://t.co/Hnyy8pfEpO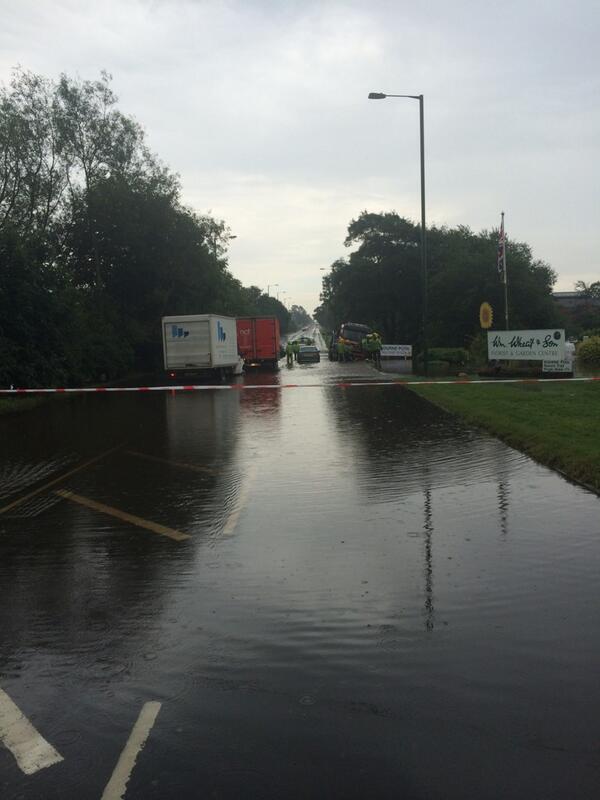 So then, Streetly is slowly flooding, we have no electric, and court just saved a cat. It's all going down here! http://t.co/USqvZR2Ox1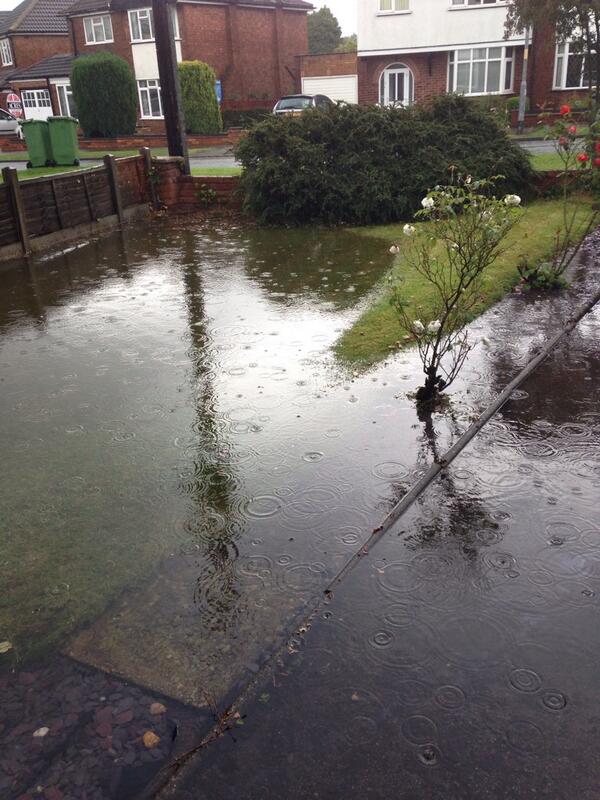 Advertisement
... one incident involves a big hole opening up on the Chester Rd in #Streetly. We've also rescued ppl from stranded vehs nr Bourne Pool.
West Midlands Fire Service say there is heavy rain and flooding in the Streetly and Aldridge areas.
They are advising people not to drive into flood water.
Freak hail storms have hit parts of the West Midlands this afternoon. Graham Cope took this picture of his garden in Wednesbury.
Thousands of pounds put aside to help residents' homes damaged by the flooding in Boston continue to go unclaimed.
This is despite many people saying their homes have not been repaired.
It is now six months since the Lincolnshire town experienced the worst flooding it has seen in decades.
Advertisement
Members of the Southwell Flood Forum have received training in road closures in advance of any potential flooding this winter.
The town was badly affected last Summer after four inches of rain fell in just an hour, leaving more than 200 homes damaged.
Volunteers will now be able to put up warning signs and close roads if similar conditions occur again, once consent has been given from local authorities.
People in Southwell in Nottinghamshire will get their first view of a flood model designed to help protect the town after freak flash floods last summer.
A month's rain fell during the flash flooding when 56mm was recorded across Nottingham in 3 hours.
The computer-generated model will be shown at a public meeting tonight. It's hoped it will help protect homes and businesses in the future.
It's not just the cost of the clear-up operation many companies have had to deal with, but for many the loss of business was a big factor.
The county experienced the highest floods since those in 2007, displacing some from their homes and disrupting daily life for many.
But today everyone remains upbeat and the message is clear - firms are now very much open for business.
The government has announced that people whose homes and businesses were flooded between 1 December and 31 March can now apply for a government grant of up to £5,000 through their local authority, regardless of where they live.
Dan Rogerson the Environment Minister the government is encouraging anyone who has been flooded to apply for a grant to become more flood resilient.
Load more updates