Roads in Worcester are likely to be closed today as the water level continues to rise in the river Severn.
Read the full story ›
Advertisement
Flood warnings remain in place in the Midlands as it looks like being another wet day.
Read the full story ›
There are three flood warnings in place with 'immediate action required' across the Midlands, according to the Environment Agency.
Read the full story ›
A woman from Leicester from had no idea people would be so generous when she started collecting some essentials for flooding victims.
Read the full story ›
The Environment Agency says that flood barriers in Hereford will be deployed this afternoon.
It comes as rainfall in Wales is expected to make water levels on the River Wye rise.
Rain in Wales expected to raise levels on River Wye. We will be deploying our flood barriers in #hereford this afternoon
Advertisement
Rescue teams from the Midlands have been helping with flood relief efforts in York after flooding across the north of England.
Read the full story ›
Young people from the Ahmadiyya Muslim Youth Association (AMYA), including teenagers from the Midlands, have travelled to Cumbria this week to assist with the flood relief efforts.
Those who are travelling to the region are hoping to help residents and relief groups and services already on the ground addressing the damage.
For of those going to the area to help, this is the second time they have been involved since the devastating floods of 2014.
"As Muslims we are duty bound to always help one another, especially when such disasters strike. Also I think it's important that through our actions people can see the true nature of Islam."

"December is usually a busy month for us as we increase our charitable activities and have many homeless feeding sessions, care home visits and providing gifts for sick children during the Christmas period."
– Haroon Khan, Regional Director of Charities and Social Activities for AMYA in the Midlands
Five flood alerts are in place across the West Midlands at the moment, meaning that there could be flooding, according to the Environment Agency.
A Flood Alert is the third most serious type of guidance issued by the Agency, behind a Severe Flood Warning and a Flood Warning.
It means that flooding is possible and residents should be prepared. The places where alerts have been issued are:
River Severn in Gloucestershire
River Wye in Herefordshire
River Wye in Gloucestershire
River Lugg south of Leominister
River Severn in Shropshire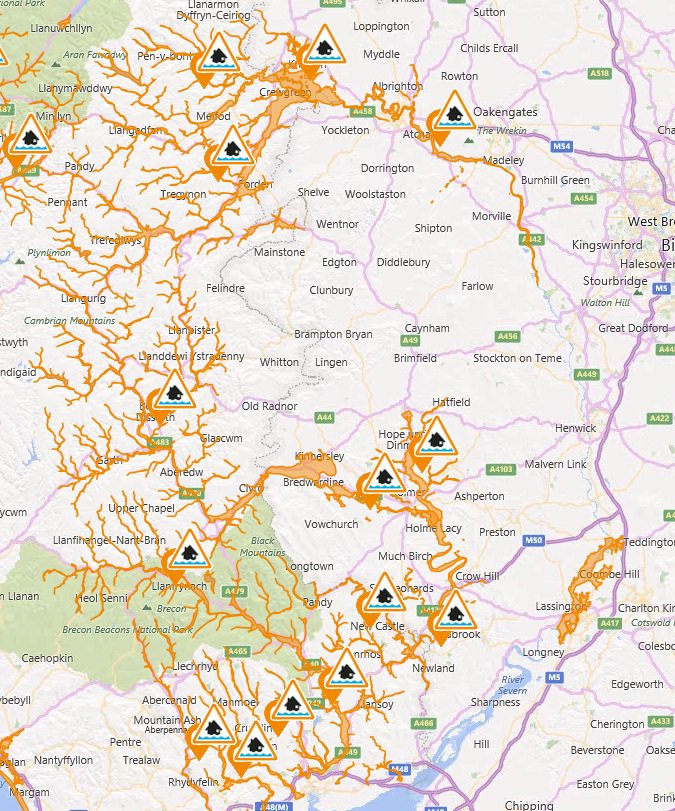 Load more updates