Currently in attendance at flooded roadway,Chester road little Aston/ streetly. If out travelling avoid this road http://t.co/Hnyy8pfEpO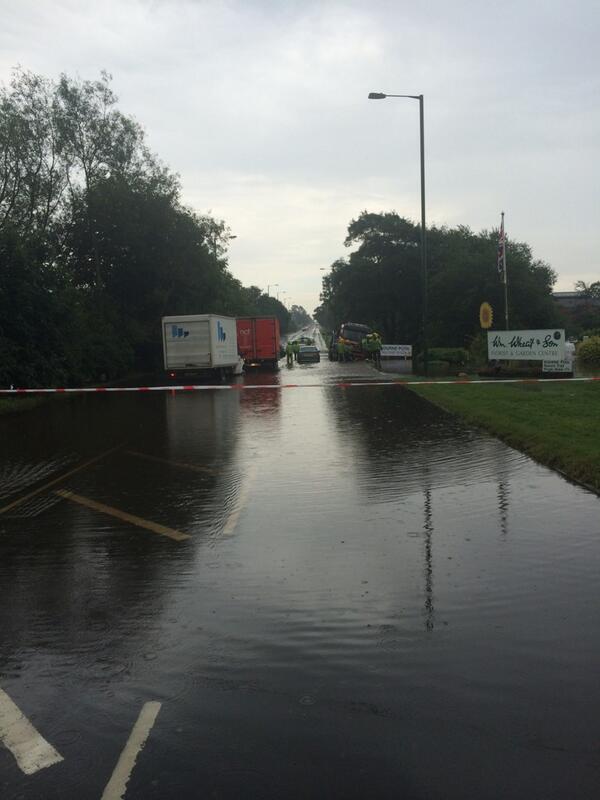 So then, Streetly is slowly flooding, we have no electric, and court just saved a cat. It's all going down here! http://t.co/USqvZR2Ox1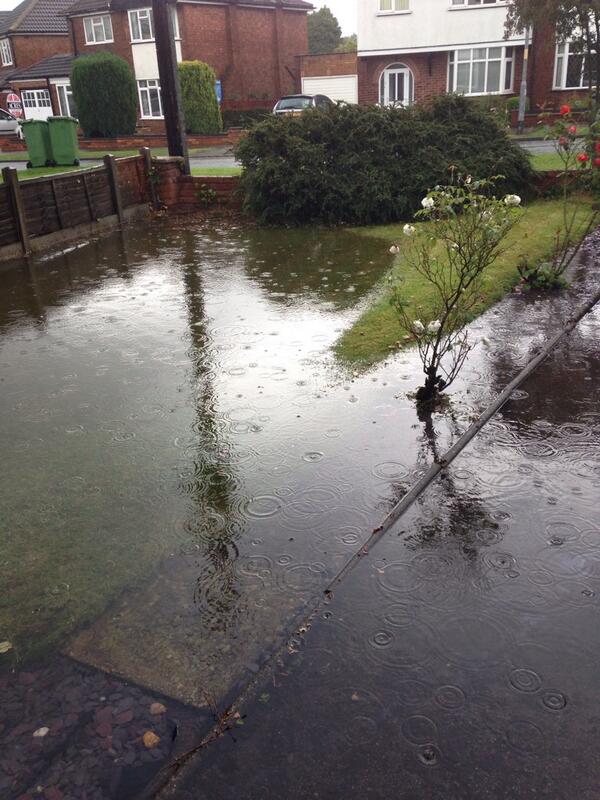 Advertisement
Freak hail storms have hit parts of the West Midlands this afternoon. Graham Cope took this picture of his garden in Wednesbury.
It's not just the cost of the clear-up operation many companies have had to deal with, but for many the loss of business was a big factor.
The county experienced the highest floods since those in 2007, displacing some from their homes and disrupting daily life for many.
But today everyone remains upbeat and the message is clear - firms are now very much open for business.
Homes and businesses that have been flooded in the last four months could be eligible for a government backed grant of up to £5,000.
Wychavon District Council in Worcestershire says the purpose of the grants is to help protect buildings from flooding.
To be eligible, the living areas or business areas of a property must have been flooded. The grant can be spent on things like flood gates, air brick covers or moving sockets higher up.
The flood water may have dropped but the Rapids are about to rise at New Road as 2014 will see Worcestershire County Cricket Club transform into the Worcestershire Rapids for NatWest T20 Blast.
The county will use its new name for the T20 competition, which it hopes refers not only to the annual floods associated with New Road but also at the entertainment fans may enjoy at the games.
Advertisement
Hundreds of farmers got together in Leicestershire today to help raise money for colleagues who are still suffering after the recent floods.
They have collected much-needed funds by organising a giant ploughing competition.
Farmers from across the region have taken part in a ploughing match to raise money for their colleagues hit by recent flooding in the Midlands & the South West.
The event at Elm's Wood farm in Market Bosworth on the Leicestershire & Warwickshire border was organised by the Royal Agricultural Benevolent Institution.
More than 70 farmers took part using some of the latest, and the oldest technology to plough their section of field.
As the waters recede we'll be checking floodplains for stranded fish. If you see any call our incident hotline 0800 80 70 60
There are concerns that the standing water from the recent floods could be contaminated.
Snow ploughs are being used to help clear the debris and pavements are also being power washed by the council as part of the clean-up operation - it's thought it will take several weeks.
David Sutton says that fallen trees also need chopping up and carrying away.
Load more updates