West Bromwich Albion twice led Manchester United at the Hawthorns, but two second half goals by the visitors meant it a draw with two goals apiece.
The Baggies went ahead early on, thanks to an 8th minute goal by Stephane Sessegnon.
Marouane Fellaini equalised for Utd just minutes after the break, but West Brom reclaimed their lead in the 66th minute, courtesy of Saido Berahino.
But Daley Blind managed to secure a vital late goal for Louis Van Gaal's team, three minutes from time, to earn a draw.
Birmingham City have "parted company" with manager Lee Clark.
The club made the announcement a few hours ago after losing at home to Bolton on Saturday. Their first-team coach and chief scout have been placed in temporary charge.
Our reporter James Clark sent this report from St. Andrews.
Advertisement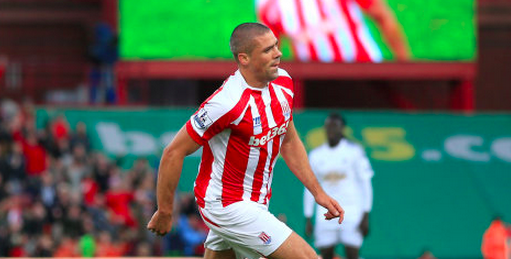 Bristol City 3 - 2 Chesterfield
Crawley 1 - 4 Peterborough
Northampton 1 - 2 Burton
Portsmouth 1 - 1 Mansfield
Bristol City 1 - 1 Chesterfield
Crawley 1 - 2 Peterborough
Northampton 0 - 1 Burton
Portsmouth 0 - 0 Mansfield
Advertisement
Nottingham Forest 2 - 2 Ipswich Town
Full-time: #NFFC 2-2 Ipswich Town. Report and reaction to follow...
Nottm Forest 0 - 1 Ipswich
Leicester 2 - 2 Burnley
Liverpool 2 - 1 West Brom
Sunderland 3 - 1 Stoke
Aston Villa 0 - 0 Man City (17:30)
Charlton 1 - 1 Birmingham City
Derby 0 - 0 Millwall
Wolverhampton 2 - 2 Wigan
Chesterfield 3 - 2 Sheffield Utd
Coventry 2 - 2 Crawley Town
Fleetwood Town 1 - 0 Port Vale
Notts County 1 -0 Gillingham
Peterborough 2 - 2 Oldham
Walsall 1 - 1 Bristol City
Cheltenham 1 - 1 AFC Wimbledon
Mansfield 0 - 1 Accrington Stanley
Plymouth 1 - 0 Shrewsbury
Wycombe 0 - 1 Northampton
Leicester 2 - 1 Burnley
Liverpool 1 - 0 West Brom
Sunderland 2 - 1 Stoke
Aston Villa 0 - 0 Man City (17:30)
Charlton 1 - 0 Birmingham City
Derby 0 - 0 Millwall
Wolverhampton 1 - 2 Wigan
Chesterfield 3 - 2 Sheffield Utd (FT)
Coventry 2 - 2 Crawley Town
Fleetwood Town 0 - 0 Port Vale
Notts County 1 -0 Gillingham
Peterborough 1 - 1 Oldham
Walsall 0 - 1 Bristol City
Cheltenham 1 - 1 AFC Wimbledon
Mansfield 0 - 1 Accrington Stanley
Plymouth 1 - 0 Shrewsbury
Wycombe 0 - 1 Northampton
Load more updates