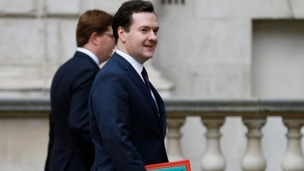 The implications concerning the Midlands following the Autumn Statement.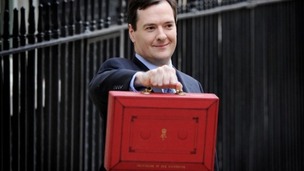 Central News Political Correspondent Alison Mackenzie looks at how today's Budget impacts on the Midlands.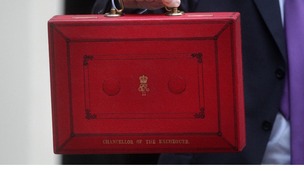 Click here for live updates on today's budget announcement from the House of Commons.
Live updates
National
George Osborne has said that he had found the funeral of Baroness Thatcher an "overwhelming" occasion.
The Chancellor was caught on camera wiping away tears during the service last week at St Paul's Cathedral, said it had been "a very, very powerful and emotional" event.
Watch: George Osborne sheds tears at Thatcher's funeral
"I welled up a bit because I thought it was a very emotional and moving occasion and at times overwhelming," he told the BBC Radio 4 Today programme.
"I think it was a fitting tribute to someone's life and in a sense a great State occasion as well.
The combination of the sermon and the music and so on made for a very, very powerful and emotional moment."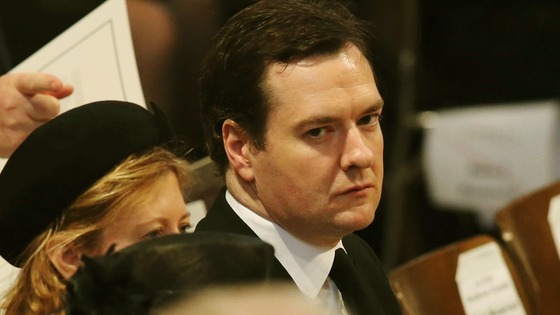 Mr Osborne appeared uncomfortable when presenter John Humphrys tried to press him on whether he was the sort of person who does weep occasionally.
"Well, I was caught on camera so I can't deny that it (happened)," he said.
"Occasionally I get a tear in my eye, sometimes just when I listen to the Today programme headlines, but on this occasion it was a much more moving moment."
Read more: Softer side of the Iron Lady revealed in biography
Lady Thatcher's funeral cost
National
The Chancellor of the Exchequer has been seen wiping away tears during Margaret Thatcher's funeral.
The Bishop of London told an anecdote from Baroness Thatcher's time as prime minister and George Osborne was seen shedding a tear before wiping it away and laughing with David Cameron and the rest of the congregation.
Advertisement
Philpott house cleared
National
Chief Secretary to the Treasury Danny Alexander said he did not want to connect the Philpott case to the need for welfare reform.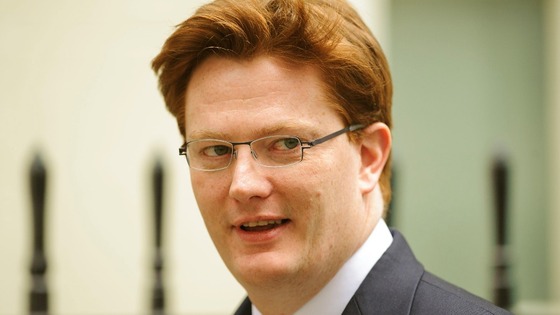 Senior Liberal Democrats have not entered the row which has seen David Cameron back Chancellor George Osborne's comments that the case prompted "wider questions about our welfare system."
Mr Alexander said: "The Philpott case is an individual tragedy. Children have died in that case.
"I think that is where we should let that case lie. I would not want to connect that to the much wider need to reform our welfare system."
Exclusive: Mick Philpott's sister 'he deserves to die'.
Watch: Ed Balls - Chancellor's 'cyncial. nasty, divisive' Philpott link.
Philpott house cleared
National
The Prime Minister agreed with the Chancellor that the Philpott case prompted "wider questions about our welfare system".
Philpott house cleared
National
The Prime Minister said the Chancellor's remarks about the Philpott case "were absolutely right".
Watch: Osborne: Why are we subsidising lifestyles like Philpott's?
He said: "I think what George Osborne said was absolutely right.
"He said that Mr Philpott was the one to blame for his crimes and he should be held responsible but what the Chancellor went on to say is we should ask some wider questions about our welfare system - how much it costs and the signals that it sends.
"We do want to make clear that welfare is there to help people who work hard, it shouldn't be there as a lifestyle choice and I think that's entirely legitimate."
Philpott house cleared
National
Shadow Chancellor Ed Balls launched a scathing attack tonight on what he called the "cynical, nasty and divisive" way George Osborne linked the Philpott case with the broader issue of state benefits.
Mr Balls said the "desperate" Chancellor had offended millions of hard-working people and was playing politics with a tragic case for his own political gain.
Watch: George Osborne Mick Philpott raises questions about whether taxpayers should be "subsidising lifestyles like that"
Advertisement
Philpott house cleared
National
The shadow chancellor Ed Balls has condemned the "nasty and divisive" comments by George Osborne in which he questions why taxpayers' money was being used to "subsidise lifestyles" like Mick Philpott:
I believe George Osborne's calculated decision to use the shocking and vile crimes of Mick Philpott to advance a political argument is the cynical act of a desperate Chancellor.

Our main thought at this time should be about the six children who tragically lost their lives, and the others in the family who have been left to mourn their loss.

We should have a proper debate about welfare reform.
And we should discuss what action needs to be taken to tackle the scourge of long-term unemployment including the need for a compulsory jobs guarantee so that people cannot languish on the dole for years and years on end.

But for the Chancellor to link this wider debate to this shocking crime is nasty and divisive and demeans his office.
Philpott house cleared
National
It is wrong to link those acts with the debate about welfare and George Osborne should not be doing so, even implicitly.

Millions of people including pensioners and the disabled, people in work and out of work, receive benefits and tax credits. The Government needs to recognise that they are as shocked and disgusted by the callous killing of these children as anyone else in Britain.
– Stephen Timms, Labour Work and Pensions Minister
Philpott house cleared
National
Where the ultimate blame should lay for the deaths of six of Mick Philpott's children is at the centre of fierce debate.
Editor and founder of the Guido Fawkes blog Paul Staines and Independent columnist Owen Jones amplified that debate on ITV's This Morning.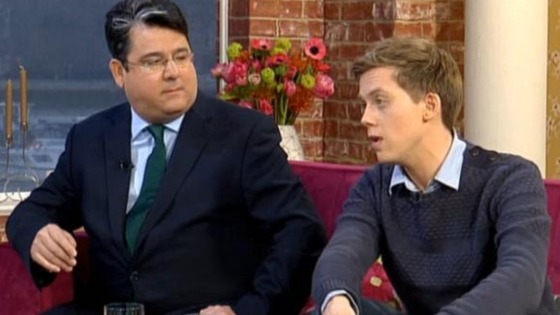 Paul Staines levelled the blame at the welfare state while Owen Jones said that was like blaming Harold Shipman on the NHS.
Philpott house cleared
National
Labour MP for Middlesbrough Andy McDonald has accused George Osborne on Twitter of "trying to make capital" out of the Philpott case:
Total disgrace that Osborne tries to make capital out of the appalling Philpott case. Typical Tory demonization of anyone on benefits.
Load more updates
Back to top