A team of people are currently counting the ballot papers at Derby Arena where a third of the council seats are up for grabs.
Labour are currently in power with 29 seats. The Conservatives have 14.
Labour have taken the Birmingham ward of Weoley from the Conservatives. The council is one of the largest in Europe and is currently firmly Labour run.
Advertisement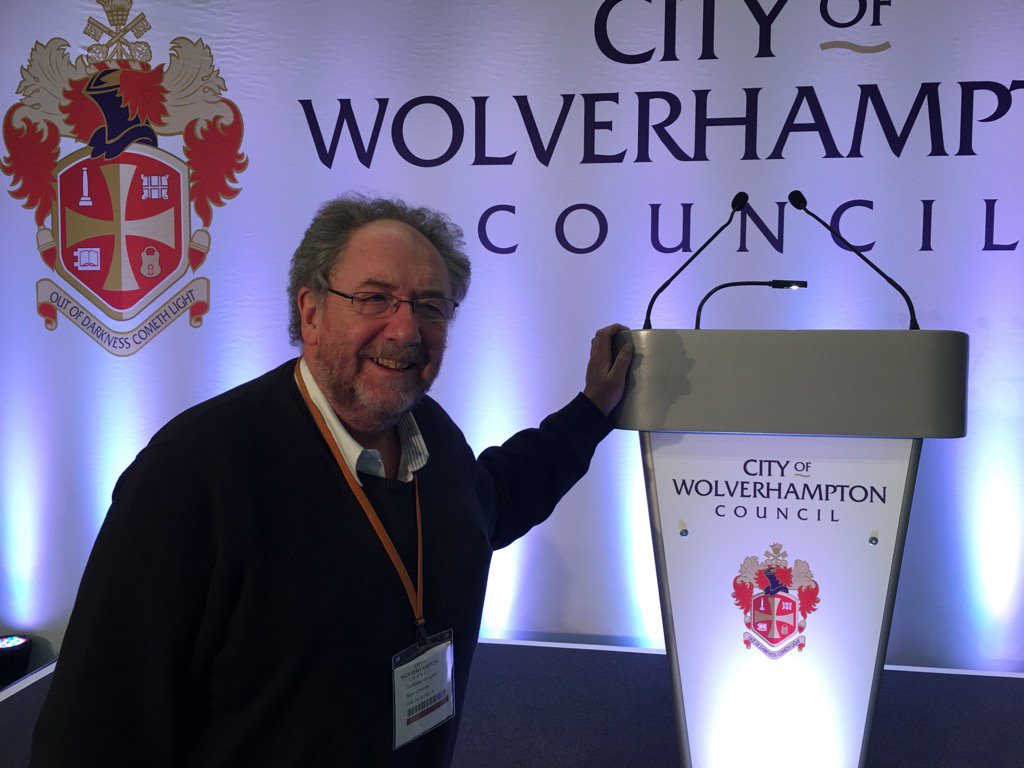 Wolverhampton City Council leader Roger Lawrence has held his seat in the St. Peter's ward.
Derby could be an interesting result because control has passed between different political parties over the years. Labour are currently in power with 29 seats. The Conservatives have 14.
A third of the council's seats are up for election and the Labour leader Ranjit Banwait is standing for election in the Mickleover ward (he's moving from Chellaston).
Traditionally the Conservatives should take a hit because they are in power at a national level - but Corbyn is a very different kind of leader - and could affect the Labour results. Labour have also had to make tough decisions at a local level.
One of the first results of the night in the Midlands has been announced in the Nuneaton & Bedworth Borough Council election.
Labour candidate Gwynne David Pomfrett has held his seat.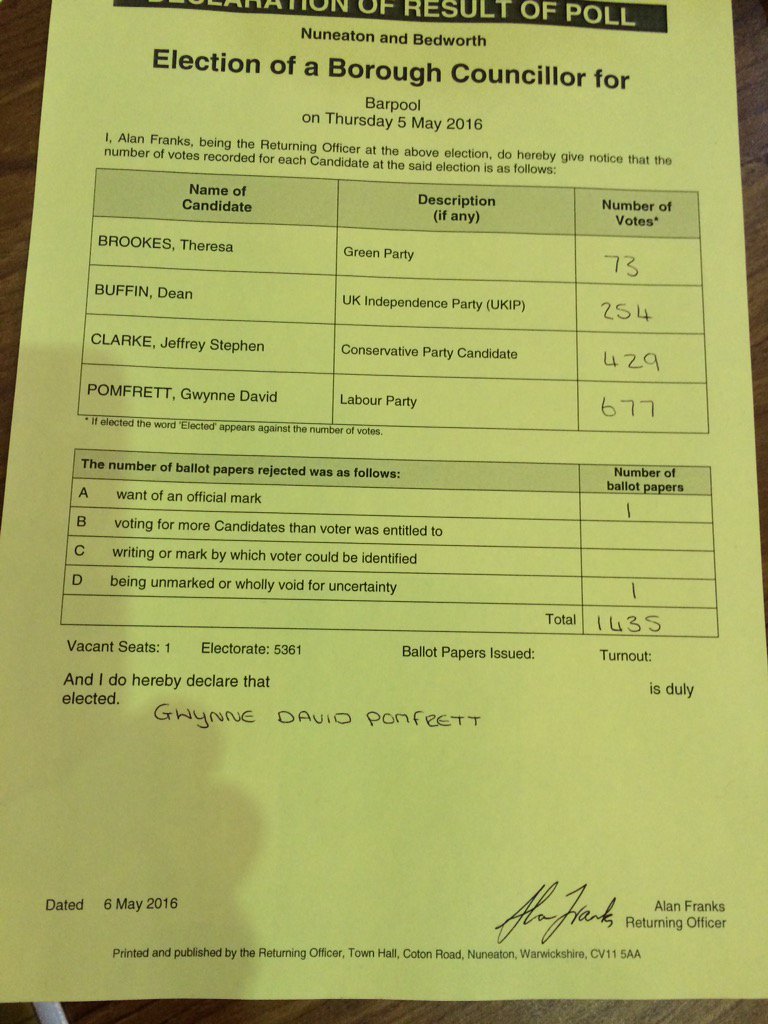 Nuneaton is traditionally an English bellwether town, reflecting the national mood.
The council is Labour run and Labour need to maintain their councillors across the country to show the party still has strong support at a local level.
Dog owners have once again swamped social media with photos of their beloved pooches at polling stations.
Read the full story ›
Advertisement
Walsall is a key battleground in these local elections as no one political party has overall control. So, a small change in the number of seats belonging to any one party - and the overall picture will change.
If Labour make a few gains they could take over from the Conservatives - Tory Mike Bird currently leads the council as the party is backed by the Independents. If the Conservatives make gains, their position will be more secure.
Those contesting their seats include the UKIP leader Liz Hazell and the Lib Dem leader Ian Shires.
Traditionally many of the the metropolitan authorities here have been Labour - but who knows the effect new leader Jeremy Corbyn will have?
Read the full story ›
Load more updates