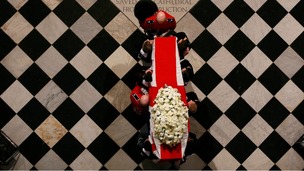 Baroness Thatcher was honoured with a ceremonial funeral at St Paul's Cathedral in the presence of the Queen and dignitaries.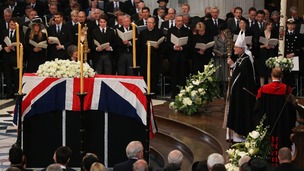 If there were protests, they certainly did not disrupt Baroness Thatcher's funeral nor sully what was indisputably a dignified farewell.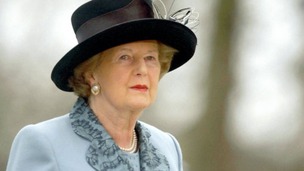 Key facts about today's funeral for Baroness Thatcher of Kesteven
Live updates
EDL March in Grantham passes peacefully
Calendar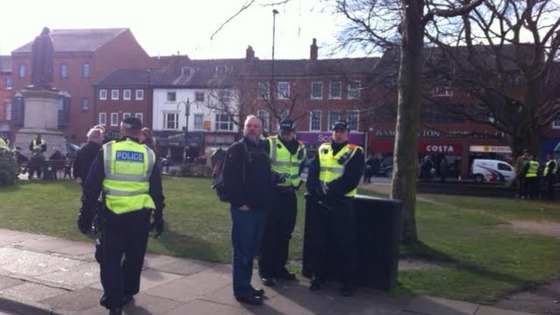 EDL March in Grantham passes peacefully
Calendar
1150 - Saturday - Protestors arriving in Grantham & engaging with the police & there are no issues. Supt Keiran English Lincs Police
Advertisement
EDL March in Grantham passes peacefully
Lincolnshire Police have told ITV News they expect only minor disruption in Grantham today during protests by the English Defence League and an opposing group.
The marches and static protests will take place between 1pm and 3pm.
"There may be some minor disruption in Grantham on Saturday and some people will wonder why the events are being allowed to take place. The police have no authority to prohibit peaceful protests and all the information we have indicates the organisers of both groups intend their protests will be carried out in a peaceful, lawful manner."**
– Lee Freeman, ACC, Lincolnshire Police

Police say they have met with organisers of the groups and are trying to ensure that businesses can stay open as normal in Grantham this afternoon. Some road closures will be in place.
EDL March in Grantham passes peacefully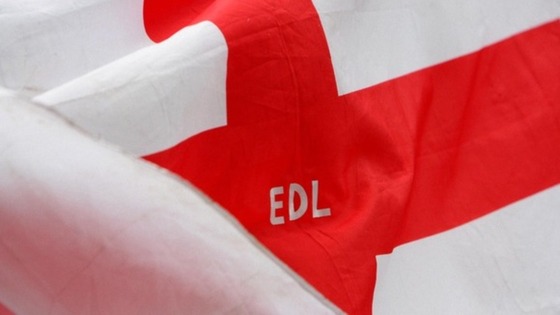 Organisers of a protest against plans to build an Islamic Cultural Centre in Grantham insist it will be peaceful. The EDL will march through the town - a counter demonstration is also planned. Police say they will keep disruption to a minimum.
EDL March in Grantham passes peacefully
The English Defence League plan to march through Grantham today over plans to build a new Islamic Centre in the town. There will also be a counter demonstration.
The EDL will march at 1.30pm in Westgate near to the Blue Bell pub and move towards St Peter's Hill where they will hold a static rally.
The opposing group will hold a static meeting nearby on The Avenue starting at around 1300hrs.
The protests should finish at 3pm.
Labour demand apology for Thatcher's strike plans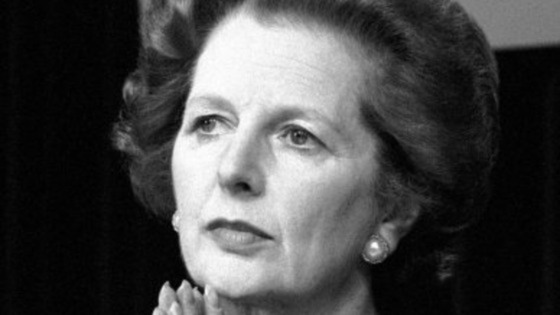 Labour is demanding a formal apology from the government for the treatment of miners during the strike of 1984 to 1985.
Recently released cabinet papers from the 1980s showed, Grantham born former Prime Minister, Margaret Thatcher, considered sending in troops to break the strike.
Shadow Minister Michael Dugher will make the demand in the House of Commons.
Advertisement
Labour demand apology for Thatcher's strike plans
Calendar
Newly released papers from Margaret Thatcher's time at Number 10 have shown she may have planned to close over 70 pits.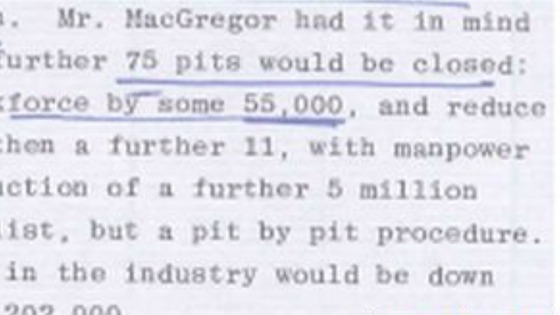 The secret "hit-list" means that the government may have been looking at a further 50 closures than the 20 that were talked about by the government and National Coal Board.
The document reveals they wanted to close the mines over a three year period.
Arthur Scargill, then leader of the Yorkshire National Union of Miners, had always claimed the government were planning to close more mines than were being discussed publicly.
Labour demand apology for Thatcher's strike plans
Calendar
As Prime Minister, Margaret Thatcher's immaculately coiffed blonde locks were as much a part of her image as her famous handbag - and newly-released government files show just how much time she spent keeping up appearances.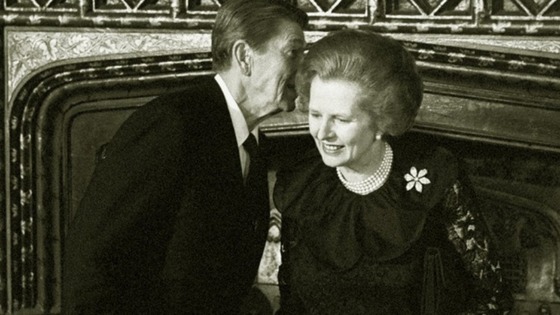 Her appointments diary for 1984, released by the National Archives, show that she had 118 hair appointments in the space of 12 months.
In June, when she was hosting world leaders at an economic summit in London she had hair appointments on five consecutive days.
The diary also confirms her reputation as a workaholic who found it difficult to relax.
Labour demand apology for Thatcher's strike plans
Calendar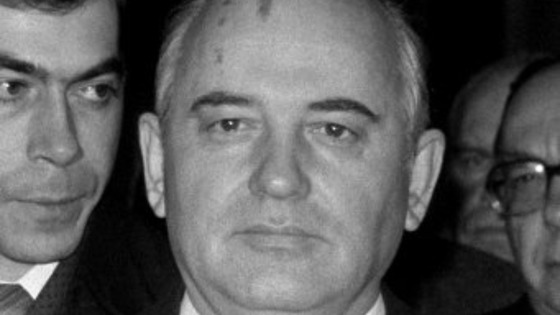 Margaret Thatcher's government was desperate to stop cash from the Soviet Union reaching the striking coal miners, according to newly-released Government papers.
Official files from 1984 released by the National Archives show ministers believed hundreds of thousands of pounds were being channelled to the National Union of Mineworkers (NUM) from Moscow.
But even though the union's assets had been sequestered by the courts after its president, Arthur Scargill, refused to allow it to pay a £200,000 fine for contempt, officials admitted there was little they could do to stop the flow of roubles.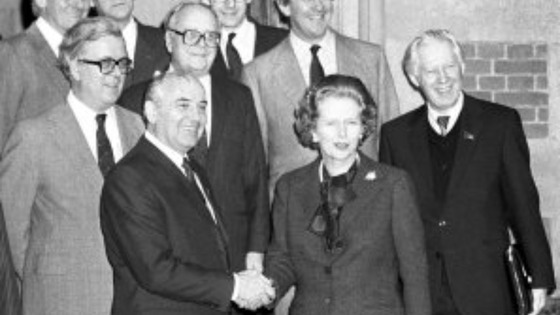 Mrs Thatcher was told the best they could hope for was that a NUM courier might be picked up by Customs trying to enter the country with "a suitcase full of bank notes".
Minsters were alerted by MI5 to the Soviet financial lifeline for the miners in early November 1984. A few days later the Soviet news agency TASS reported publicly that £500,000 had been raised to support the strike.
Although the money was supposed to have been donated by Russian miners, the Government had little doubt that the funds could only have been transferred abroad with the approval of the Soviet authorities.
Labour demand apology for Thatcher's strike plans
Calendar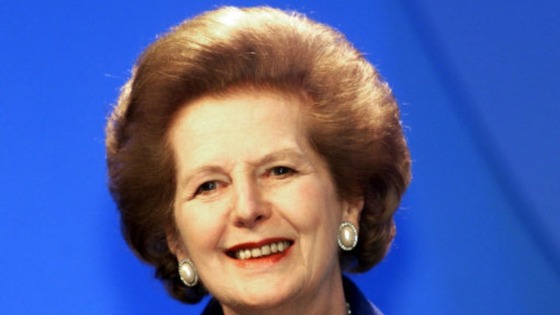 Margaret Thatcher secretly considered calling out the troops at the height of the miners' strike amid fears union action could destroy her Conservative government, according to newly released files.
Government papers from 1984, released by the National Archives, show ministers were so concerned at the outbreak of a national docks strike while the miners were still out, they considered declaring a state of emergency.
Plans were drawn up for thousands of service personnel to commandeer trucks to move vital supplies of food and coal around the country.
It was probably the closest Mrs Thatcher came to defeat in her battle with the miners but the scheme was never implemented after the dockers' action petered out after less than two weeks.
The epic, 12-month confrontation between the Conservative government and the National Union of Mineworkers (NUM) and its left-wing president Arthur Scargill was one of the defining episodes of the Thatcher era.
It saw some of the worst industrial violence the country had witnessed, with hundreds injured in brutal picket line clashes between police and miners, and ended in crushing defeat for the NUM.
Load more updates
Back to top