A major new internationally important artwork, dedicated to the SAS is to be installed in Hereford Cathedral.
Read the full story ›
Advertisement
West Mercia Police is appealing for witnesses after an assault took place in Hereford last Wednesday night (17 August).
The incident happened at 11.30pm and midnight where a 53 year-old man was assaulted by two men outside the Methodist Church on Commercial Road.
The victim sustained head and back injuries and was taken to hospital by ambulance.
Two 36 year-old men from Hereford have been arrested on suspicion of grievous bodily harm and are on bail until 30 August 2016.
Police have arrested four people from Hereford in connection with the death of Christian Bagley who died on Father's Day last year. Two men, aged 27 and 36, have been arrested on suspicion of murder and remain in police custody at this time. Two women, aged 34 and 51, were also arrested on suspicion of assisting an offender and conspiracy to pervert the course of justice. They have both been released on bail.
A murder investigation has been ongoing since Christian's death last year when the 30 year old suffered two stab wounds as he walked under the Hunderton Bridge in Hereford. Police would like to remind the community that a £10,000 reward is available for any information which leads to the arrest and conviction of those responsible for Christian's death. Anyone with information is asked to come forward to police by calling the non-emergency 101 number.
More than 1,700 season tickets have been sold for Hereford FC's new season.
There have been almost 200 more season tickets sold for the Meadow End alone compared to last year.
Season ticket sales will continue from the Addison's Bar Reception tomorrow between 10am-4pm, and on Saturday between 10am-12noon.
On behalf of the Board, the staff, players and Management I want to express our deep gratitude to our fantastic supporters in helping us reach over 1,700 season ticket sales. This is an incredible level to reach as a level 8 club, and I want every one to know how important your support is to the club going forward."
– Hereford FC Chairman Jon Hale
Serious house fire in Hereford, occupants escaped and crews from Hereford working with our blue light colleagues https://t.co/uQZuvMqT7H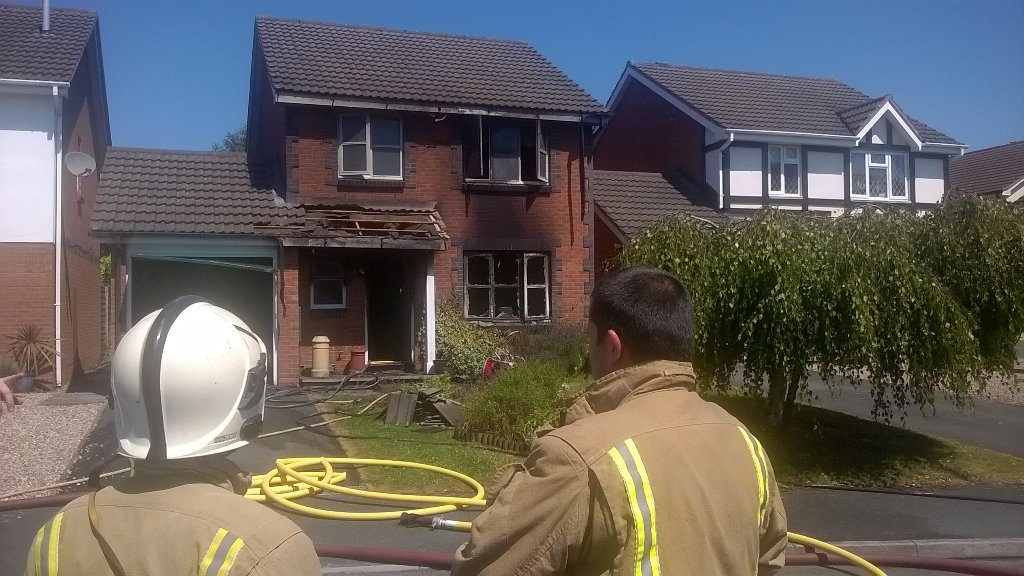 Firefighters in Hereford have been called to the scene of a serious house fire in Hereford.
Fortunately the owners of the house escaped unharmed.
Advertisement
West Mercia Police are growing increasingly concerned for the welfare of 29-year-old Jeremy Holder, from Hereford, who was reported missing at approximately 9.50pm last night (Wednesday 6 July).
Jeremy has not been seen for several weeks. He is believed to still be in Herefordshire but has links to the London area.
He is described at white, 5'9" tall and of medium build. It is not known what clothing he may be wearing at this time.
A look back at the investigation into Christian Bagley's murder, which remans unsolved a year on.
Read the full story ›
Police have renewed their appeal for information about the death of a father from Hereford one year on from his death.
Read the full story ›
The Royal Three Counties Show was launched this week at Hereford Cathedral where Ronaldo, a prize Hereford Bull, took centre stage.
He's now used to the crowds after accompanying Hereford FC to the FA Vase final at Wembley.
The Royal Three Counties Show will take place from Friday 17 June until Sunday 19 June 2016.
Load more updates