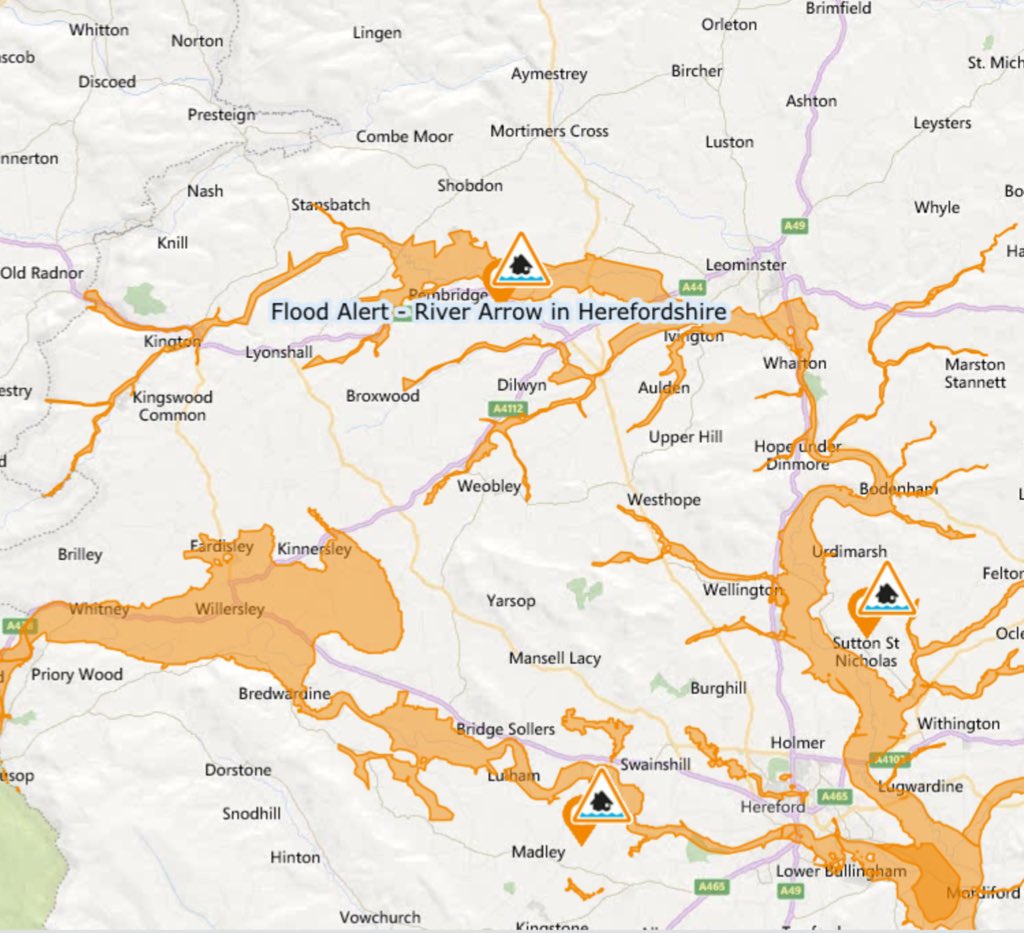 A man from Herefordshire who is part of the first all-amputee team taking part in the world's toughest rowing race is celebrating Christmas with tinned fruit. Nigel Rogoff, who's 56, is among four team members covering around 300 miles during the first five days of the Talisker Whisky Atlantic Challenge.
Nigel and his colleagues set off last Sunday to cross the Atlantic from La Gomera in the Canary Islands to Antigua in the Caribbean. Their Row2Recovery crew is one of 26 teams taking part in the annual Challenge, which depending on weather conditions, can take between 40 and 90 days to complete.
Nigel, a former RAF flight sergeant, lost his leg above the knee after being injured during a charity sky dive at Aston Villa's home ground in 1998.
"You have to encourage injured people to stick their heads out the front door and crack on with life, which is exactly what we're all doing.

It's hard going but wouldn't be the same if it wasn't and we wish everyone a Merry Christmas.We are eating tinned fruit and adding water to our dry food packs - there's not much room for turkey on our rowing boat.

We're missing our families but looking forward to hitting Antigua in 40 or so days' time a bit worse for wear but it's worth it for our great charities".
– Nigel Rogoff
"The seasickness has well and truly kicked in with two members of the team struggling to eat anything since they set off.

Their aim is to head south as quickly as they can to benefit from stronger currents. The conditions have also brought a new challenge where the oars are getting pushed by the force of the sea against their prosthetics sending them flying off their seats."
– Team's Facebook page, day three
Advertisement
A faulty Christmas light can burn down an entire room in 46 seconds, Hereford and Worcester Fire and Rescue Service have said.
Reminding the public about the fire hazards, they have have urged that Christmas lights should be thoroughly checked during the festive season.
The fire service has released this video:
Prime Minister David Cameron has announced plans to spend an extra £2bn on the SAS and other special units over the next five years.
Read the full story ›
The fortune of the boyband, which features Wolverhampton's Liam Payne, has risen by £4.5 million this year, despite Zayn Malik's exit.
Read the full story ›
Hallowe'en Spooktacular: 24th - 25th October (Croft Castle and Parkland, Leominster)
This weekend Croft Castle will host it's annual Halloween spooktacular in Leominster.
Ghosts and ghouls will entertain the whole family in the historic castle setting.
Over the weekend there'll be outdoor trail activities, face painting, pumpkin carving, ghost stories, and broomstick making and children are invited to come dressed in their favourite spooky costumes.
Advertisement
Update on the fire in Rotherwas; a car repair workshop building was involved in fire, crews now damping down
Dozens of firefighters are tackling a major fire on an industrial estate in Hereford.
Members of the public have been advised to avoid the area around the Rotherwas Industrial Estate to the south of the city. There are no casualties and it is not yet known what caused the fire.
Firefighters are tackling a large fire in Hereford.
Herefordshire Fire and Rescue Service said six fire engines are currently at the scene on the Rotherwas industrial estate. The cause of the explosion is yet to be confirmed.
There are understood to be no casualties and paramedics have been stood down.
Firefighters are dealing with a "massive" incident in Hereford.
The fire service said the incident, on Rotherwas Industrial Estate, is "ongoing".
Massive incident going on at Rotherwas Ind estate. Hereford. Please avoid area at all costs.
Load more updates